Weekly Focus APAC: JD.com Sets Up Shop at Airport & Railway Station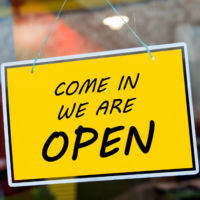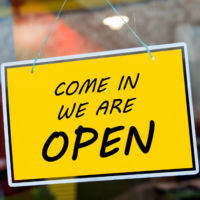 In this edition of Weekly Focus APAC: JD.com Sets Up Shop at Airport & Railway Station; Taobao Finds Gold in China Pet Retail Market; and Grab Ordered to Pay for Impact on Vietnam Competitor.
JD.com Sets Up Shop at Airport & Railway Station
The Chinese e-commerce giant has opened two stores at an airport and railway station in a bid to target travellers and showcase its latest retail technology.
Its new pop-up store at the departure lounge of Beijing Capital International Airport's Terminal 3 taps big data analytics to assess how customers engage with the products and identify products to put on the shelves.
With its Zu Chongzhi integrated retail platform, JD.com said it would be able to analyse customer behaviour and traffic flow, generating heat maps to support product selection and inventory management.
The retailer also teamed up with China Railway Express to open an unmanned convenience store at Hohhot East Railway Station. Located in Inner Mongolia, the 100-square-metre space is suited up with various JD.com technologies, including facial-recognition-enabled payment systems and smart vending machines, which automatically process payments after customers have made their selection and shut the door.
According to the online retailer, the store in future would tap the Mini Program in messaging app WeChat to enable customers to take their purchases with them or order them online and schedule a delivery to a location of their choice.
JD.com and China Railway Express have been partners since 2014 to offer the e-commerce operator's fresh food delivery service via high-speed rail and its 'white glove' premium delivery service.
Taobao Finds Gold in China Pet Retail Market
Alibaba's online marketplace Taobao is projecting more than ¥50bn (£5.72bn) in sales from pet-related products over the next three years, fuelled by China's burgeoning pet retail industry and middle class.
It recorded almost four million orders of pet products alone on its annual 12.12 shopping event, held on 12 December, the e-commerce operator said.
Citing figures from ASKCI Consulting and goumin.com, Taobao said 59.12 million residents in China owned a pet, or about 17% of local households, and were estimated to spend ¥170bn (£19.45bn) on their pets last year, up 27% from the previous year.
The local pet industry was expected to continue to grow over the next three to five years, expanding by 20% a year before reaching ¥250bn (£28.61bn) in 2022.
According to Taobao, its online platform also has widened its inventory of pet products and services, which include pet food, clothes, customised dog houses, and pet weddings. In 2018, it added, merchants sold 3,000 smart litter boxes – each priced at ¥5,000 (£572.18) – on the Taobao marketplace, while a pet photographer sold more than 3,000 sessions of photo shoots.
Grab Ordered to Pay for Impact on Vietnam Competitor
Grab has been ordered to pay up for negatively impacting the business of Vietnamese competitor and taxi company, Vinasun.
The People's Court of Ho Chi Minh City said the Southeast Asian ride-sharing operator must pay VND4.8bn (£162,826) in damages that resulted from its entry into the local market, according to a report by local media VnExpress. The court noted that Grab had made errors in its operations in Vietnam that created unfair competition and dragged down Vinasun's market share and business.
Grab grew its pool of vehicles in Ho Chi Minh City from 300 to 23,000 in 2017, which resulted in a drop in the number of active Vinasun vehicles, the court said. It noted that, by June 2017, the local operator had completed 1.1 million trips, while Grab had clocked more than 20 million.
The court also estimated that Vinasun's reduced market share led to VND81bn (£2.75m) in damages; although, it noted that the Vietnamese taxi operator was unable to prove Grab was the sole culprit behind this loss.
It further recommended that Grab be defined as a 'transport business' – a move which Grab dismissed, arguing that it was a technology company, not a transport provider. It added that it provided electronic transactions and free technology for its customers via electronic receipts, and these services had been approved by Vietnam's Transport Ministry.
The court, however, had argued that Grab's reference to the electronic documents were not defined under the country's Law of Electronic Transactions because these 'contracts' did not contain dispute resolution terms and failed to identify the parties involved.
The company's business operations also did not adhere to local laws, which stipulated that transport businesses must ensure a number of vehicles and service quality, as well as provide its employees with traffic safety training and employment contracts. In addition, Grab did not pay taxes as a transport business.
The court added: "Grab claims to be a company that provides technology and does not conduct a taxi business nor manage the drivers, but, in fact, Grab does manage the drivers and charges transport fees."
Vinasun filed a lawsuit against Grab in June 2017, alleging that the latter was responsible for losses it incurred since entering the market in 2016.