Weekly Focus APAC: E-Commerce Drives China Mobile Payments Services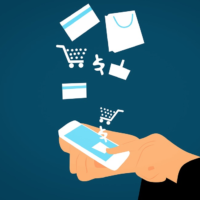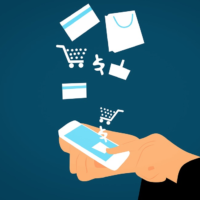 In this edition of Weekly Focus APAC: E-Commerce Drives China Mobile Payments Services; JD.com Unveils Autonomous Delivery Stations; Didi Launches In-App Financial Services; and Singapore C2C Retail Platform Appoints Senior Execs.
E-commerce Drives China Mobile Payments Services
China's mobile payments services market is projected to grow 21.8% from 2017 to hit USD$96.73tn (£75.96tn) in 2023, driven partly by increasing demand for e-commerce.
The number of active mobile payment customers in the country was expected to reach 956 million in 2023, up from 562 million in 2017, according to Frost & Sullivan's market forecasts.
The robust growth would be fuelled by China's low credit card use and increasing popularity of e-commerce, said the research firm, which also pointed to the nation's growing middle class as a growth driver.
It added that cross-border payment transactions had been increasing, due to several expanding sectors such as e-commerce, travel, and overseas education. Frost & Sullivan noted that some 65% of Chinese tourists had used mobile payments abroad, which was about sixfold higher than the average non-Chinese traveller.
The research firm's ICT industry principal analyst, Mei Lee Quah, said: "In China, e-commerce is a powerful incentive for users to purchase smartphones that enable mobile payment features. The social aspect that mobile payments brings can serve as an integral step in building trust and learning about digital services, especially in rural communities."
JD.com Unveils Autonomous Delivery Stations
The online retailer has launched two delivery stations in Changsha and Hohhot, China, which are touted to be able to deliver parcels autonomously within an area spanning five kilometres.
These unmanned vehicles can hold up to 30 parcels, plan routes, avoid obstacles, and recognise traffic lights, JD.com said. The delivery vans also are equipped with facial recognition technology to facilitate the secure collection of parcels by customers, the Chinese e-commerce operator said.
Operating at full capacity, and in an equal combination of robots and human couriers, the delivery stations can deliver up to 2,000 packages a day.
According to JD.com, the two new sites will conduct research and development tests and personnel training with the aim to resolve issues related to last-mile delivery.
It added that the technologies deployed at the delivery stations were amongst others showcased at the CES exhibition show in Las Vegas this week. A participant for the first time at the annual gathering, JD.com said its booth also featured delivery drones that were deployed to send medical supplies to remote areas in China as well as technologies used in underground urban logistics.
The online retailer's CTO, Zhang Chen, said: "As JD opens its technology up to other companies and industries, the features that we've already rolled out in China – from automated warehouses to virtual shopping – are going to be enjoyed by consumers everywhere."
Didi Launches In-App Financial Services
Chinese ride-sharing operator Didi Chuxing has unveiled an in-app financial services suite that includes insurance for critical illnesses, wealth management, and credit and lending.
The launch followed the establishment of a financial services unit early last year, through which the company had planned to develop a range of products targeting its passengers, drivers, car owners, and business partners. These would encompass services such as insurance, licensed financing, and payments.
Offered within the Didi mobile app, Didi had earlier piloted the financial services in 10 cities across China, including Chongqing, Zhengzhou, and Foshan.
A health insurance product, for example, is touted to help break down annual coverage for critical illness so entry costs are lower for gig economy workers, or employees with short-term and temporary contracts.
"Other mutual protection and lending services draw on the credit mechanism and data-driven risk control architecture of Didi as a bilateral transaction platform to provide enhanced financial facility", the company said.
Singapore C2C Retail Platform Appoints Senior Execs
Carousell has appointed two senior executives in a bid to drive its growth plans in Southeast Asia.
The Singapore C2C (consumer-to-consumer) e-commerce platform brought on Tan Su Lin as vice president of operations, luring the 20-year industry veteran from Singapore Press Holdings where she was CMO. It also snagged former RedMart COO Colin Bryar as an advisor.
Carousell's co-founder and CEO, Quek Siu Rui, said: "Their collective experience and proven track record in transforming organisations amidst complex digital environments will be invaluable, as we power through our next chapter of growth. It is an absolute privilege and I look forward to learning from them as we continue to innovate classifieds in an artificial-intelligence-first world."
Tan's industry experience encompasses digital strategy, marketing, and classified, and includes the launch of the digital publisher alliance Singapore Media Exchange.
In her new role at Carousell, she will be responsible for building up the company's operations in Singapore, and across the region, and will report to Quek.
Bryar's duties will include identifying growth opportunities and enhancing customer experience for Carousell users in the region. Apart from RedMart, the 25-year industry veteran has held previous roles in Amazon and IMDb.