Weekly Focus APAC: China to Overtake U.S. in Retail Sales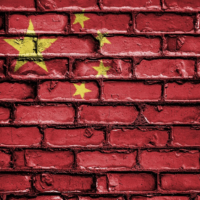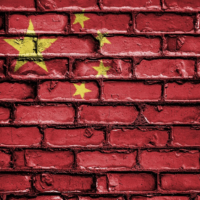 In this edition of Weekly Focus APAC: China to Overtake U.S. in Retail Sales; Chinese Bring Out Mobile to Pay When Overseas; Traditional Banks Must Collaborate as More AU Consumers Tap Digital Payments; Grab & ZhongAn Form JV in Digital Insurance; and Argentinian Retail Agency Eyes Asia Expansion with Pixelsior.
China to Overtake U.S. in Retail Sales
The Chinese retail market is projected to overtake the U.S. this year, clocking a 7.5% growth to generate almost USD$5.64tn (£4.37tn) in total sales.
In comparison, the U.S. retail market will increase 3.3% to reach USD$5.53tn (£4.28tn), according to forecast from eMarketer. While both countries are projected to experience slower growth over the next couple of years, China's retail market is set to see higher growth than the U.S. through to 2022.
eMarketer's senior forecasting director Monica Peart said consumers in China have enjoyed rising incomes in recent years, pushing millions into the new middle class. This had led to a significant increase in purchasing power and average spend per person.
E-commerce also will be a major driving force behind the country's retail economy, growing more than 30% this year to hit USD$1.99tn (£1.54tn). This puts online retail sales at 35.3% of overall sales, which is the highest worldwide, according to eMarketer.
"The U.S. lags far behind, with e-commerce on track to represent 10.9% of its retail sales", noted the research firm, adding that China had surpassed the U.S. in e-commerce sales back in 2013.
By end-2019, China will account for 55.8% of all online retail sales globally and this figure could cross 63% by 2022. The U.S., on the other hand, could see its share dropping to 15% of the global e-commerce market by 2022.
In China, Alibaba will be the leading market player in terms of e-commerce sales, contributing 53.3% of the total figure. Its share, however, has been dipping over the past several years, with smaller players grabbing a piece of its pie. eMarketer pointed to social commerce platform, Pinduoduo, which has registered triple-digit growth since 2016. The company's share, though, remains small.
Peart said: ""Relative newcomers and multichannel retailers continue to take share from giants Alibaba and JD.com [as] the mature players set their sights on further international expansion. Smaller local players are finding their niche in the Chinese e-commerce market by integrating WeChat and using online-to-offline data to better target consumers."

Chinese Bring Out Mobile to Pay When Overseas
More than 60% of Chinese tourists transacted with their mobile phones overseas last year, where merchants also reported higher foot traffic and sales after adopting mobile payment platform Alipay.
Chinese consumers made overseas mobile payments in various locations including Singapore, Thailand, Australia, and Europe, according to a study jointly released by Nielsen and Alibaba's mobile payment business Alipay. In addition, 90% of merchants surveyed in Singapore, Malaysia, and Thailand said Chinese travellers had asked if mobile payment was supported in their stores, revealed the study, which polled 2,800 Chinese consumers and 1,200 overseas merchants.
Amongst the tourists, 32% said they paid for their buys using mobile payment in their most recent overseas trip. Chinese tourists last year visited an average 2.8 countries or regions, compared to 2.1 in 2017, spending an average USD$6,026 (£4,677).
Some 58% of merchants surveyed that accepted Alipay said their foot traffic increased, while 56% said their sales climbed. Another 55% of retailers that had yet to support mobile payment said they would likely accept Chinese mobile payment platforms in the future.
Consumers from older generations also were taking out their mobile to make payments, with 68% of Chinese travellers aged 39-48 years old choosing to do so abroad. This figure was almost on par with China's millennial travellers, who did likewise last year.
Some 38% of Chinese travellers from second-tier cities visited Europe last year, exceeding those from China's first-tier cities for the first time, revealed the study. Another 22% of second-tier city travellers visited North America, similar to their counterparts from first-tier cities.
Traditional Banks Must Collaborate as More AU Consumers Tap Digital Payments
Some 72.4% of Australian consumers now use at least one digital payment platform in the past 12 months; and this is likely to continue to climb as the country moves towards a cashless, and cardless, society.
The momentum also means that existing banks that refuse to embrace new disrupters and technologies could face potential risks, warned Roy Morgan Research, which based its findings on interviews with 50,000 consumers.
It noted that 7.2% of the local population aged 14 and above (or about 1.5 million) had used new 'buy now, pay later' systems such as Afterpay, zipMoney, and zipPay. Another 6.8% had used digital payment systems offered outside of major banks over the past year, such as Android Pay, Apple Pay, Samsung Pay, and Google Wallet.
In comparison, 5.8% had used mobile payment systems operated by banks themselves.
Roy Morgan's industry communications director Norman Morris said the growing use of new payment platforms has been fuelled by the increasing availability and development of smartphones and wearables, which are integrated with payment features including Apple Pay and Google Pay. In addition, more financial institutions have been allowing their customers to make payments using these devices.
Morris noted: "Australians are moving rapidly towards new ways of making payments, changing from the traditional dominance of the major banks to using new entrants such as technology companies and new innovative startups such as Afterpay.
"All these changes pose a threat to traditional payment types, such as credit cards and cash, as consumers in effect can access small amounts of credit instantly. Consumers will increasingly want simplified and convenient payment systems; and the industry will need to adapt to these expectations by providing more innovative solutions", he said. "Traditional financial institutions may need to collaborate with fintech companies and other third parties to keep up with the rapidly changing digital payment environment."
Grab & ZhongAn Form JV in Digital Insurance
ZhongAn Technologies International Group (ZA International) is forming a joint venture with ride-sharing operator Grab Holdings to tap digital insurance distribution opportunities in Southeast Asia.
The new entity will create a digital insurance marketplace that aims to offer insurance products across various categories, with 'fractionalised premiums', for Grab mobile-app users. This would give them access to such products without having to go through an agent or middleman.
A subsidiary of China's online-based insurer ZhongAn Online P&C Insurance, ZA International, will offer its technical assets to build the online platform as well as industry knowhow. Grab will also tap its regional user base and customer insights to deliver customised insurance products via its mobile app.
Both partners will work with global insurance players to further develop products that are tailored to meet lifestyle needs in Southeast Asia.
The online marketplace is scheduled for launch in Singapore in the first half of 2019, after which it will be introduced to other markets in the region.
ZhongAn's vice general manager and international business head Wayne Xu said: "We have joined hands with over 300 internet ecosystem partners and exported our technology solutions, with a shared aim to build an insurance ecosystem centred on ZhongAn. We're confident we can better meet the insurance needs of customers in Southeast Asia, with Grab and other leading insurance companies."
Argentinian Retail Agency Eyes Asia Expansion with Pixelsior
Visual Latina is looking to expand its operations in Asia-Pacific through a new partnership with independent marketing consultancy, Pixelsior, which is based in Singapore.
The Buenos Aires-headquartered retail marketing and digital agency said it has been working with Coca-Cola over the past four years in Singapore, Manila, and China, and now is aiming to tap "opportunities and growth" in the region.
Visual Latina COO Guadalupe Cano said: "We have been working with global clients on their shopper marketing and digital strategy, and work for brands across eight countries today. We have plans to strategically expand our business in the next one to two years. This is our first step in that direction."
Ranajoy Roy, Pixelsior's managing director and founder of Pixelsior, who will head the Asia-Pacific operations for the new partnership, said few agencies in the region have the expertise to cater to both online to offline retail journeys. "We aim to fill that gap [with] our shopper marketing and digital capabilities", Roy said.