Optimising Daily Functions with Retail Tech: Q&A with Fluent Commerce
by Hugh Williams on 7th Jan 2019 in News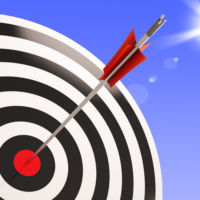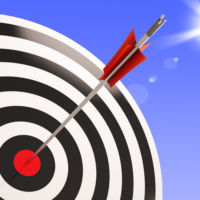 In this Q&A, RetailTechNews speaks with Rob Shaw, managing director, EMEA, Fluent Commerce, about why more retailers are embracing retail technology in order to optimise daily functions, enhance business productivity, and provide efficiency for customers. 
RetailTechNews: Can you explain what Fluent Commerce do?
Rob Shaw: For today's consumers, convenience is key. Shopping is no longer just about buying products, but instead how quickly you can obtain those items. With Fluent Commerce's cloud-native order-management solutions, omnichannel retailers can offer customers flexible fulfilment options, out-conveniencing their competitors in the process.
As customer needs change, many retailers struggle to meet their expectations around order fulfilment, which can lead to poor brand loyalty. However, Fluent Commerce's omnichannel management has been designed as an out-of-the-box solution that allows merchants to exceed these expectations by maximising both online and physical locations.
Fluent Commerce is able to provide these retailers with a range of solutions that help bring together the components that are essential for unified commerce of distributed order management, in-store tooling, inventory and location management, customer service, fulfilment optimisation, and reporting. This enables retailers and brands to rapidly and profitably drive up revenue, drive down costs, and win the convenience battle.
Why is your technology so relevant for retailers with an online and physical presence?
Retailers should stop thinking in channels, and stop thinking that online and in-store are competing ways to engage with the customer. At the end of the day, you have one consumer you are targeting and one product to sell when it comes to a purchase.
One of the biggest grievances for customers is when they see a product online but are met with disappointment when they go in-store to find the item is either out of stock or not in the right size or colour. For retailers, this poor view of inventory means that not only are they damaging their relationships with customers, but could also be missing out on sales in some stores due to out of stocks, whereas other locations may have a bloated inventory.
Many retailers with both online and physical locations tend to treat their inventory separately. However, we believe they should take a unified approach to inventory across online, in-store, and distribution centres to deliver a more efficient omnichannel experience.
How can technology help retailers provide a seamless customer experience?
It can often be the case that technology is a constraint to an omnichannel solution. The system's architecture might be too reliant on other systems and processes, and can't be changed or adapted with ease. Technology should instead be an enabler.
By choosing an environment that is loosely coupled, easy to deploy, and has a faster time to value – all while proving to be cost effective – retailers can join digital and offline channels together. This, in turn, makes the consumer's experience with a brand much more streamlined and enjoyable.
Technology provides retailers with a prime opportunity to deliver a seamless customer journey; firstly, by ensuring where products are located and the easiest way to obtain them. This operates as a key convenience tool for customers, as they can easily identify the location of the product they are looking for, without having the frustration of finding out it's not available once they have been through the lengthy checkout process.
In-store staff can also be equipped with tools that allow them greater visibility of stock across all locations. If a product that the customer wants is out of stock, the sales associate can let them know the nearest location that has the item in stock. What's more, these tools can use sophisticated technology that provides recommended or suggested items, similar to when browsing online and bringing the online experience in-store.
In addition, product returns are a key part of the customer journey, which can be a costly process. However, technology has transformed the way customers return items. For example, giving the customer the opportunity for someone to pick up their unwanted items at a time that best suits them makes the journey much more seamless. According to research, nearly 40% of shoppers prefer a carrier to collect unwanted items from them over alternative return channels.
What more do retailers need to be doing to strengthen their ability to sell across both online and physical stores?
Retailers need to attract consumers to their brand and product – and make it easily accessible. You need to be able to communicate with your customer, to make them aware of both the products and services that you sell. Ensure that your fundamentals are right first – have a single view of your inventory, which helps to understand where stock is around your business. This unified approach will enable optimisation of the ways in which inventory is used and accessed across stores, distribution centres, and online. Retailers need a convenient and cost effective way to get the product to the consumer, all while giving them options that best suits their needs.
With the costs of maintaining and running physical stores rising, it is now more important than ever to maximise investment in existing floor space, helping to engage customers with immersive in-store experiences. Retailers should be taking full advantage of their stores, offering items based on the customer's location as efficiently as possible.
With many customers now using their mobile device to purchase goods, retailers should also be looking at how they can use mobile technology to drive traffic in-store. For example, not only should they provide a real-time view of inventory, but they can also provide customers with personalised deals and discounts that encourage them to enter their stores. Retailers should be increasingly capitalising and optimising their websites for mobile devices, ensuring that mobile strategies are seamlessly integrated by creating dedicated apps and driving mobile payments.
What's next for Fluent Commerce in the UK?
Although we're relatively new to the UK, Fluent Commerce has been investing hard in the market since the summer. By operating within a partner-led model, we are working proactively with experienced systems integrators, agencies, and complementary technology partners to enable and enhance a wider global reach.
From a scaling standpoint, we're a bit of a 'best kept secret' at the moment in the UK market; but over the course of 2019, you'll see a lot more marketing and awareness around the Fluent Commerce brand, and we'll start to publicise some very well-known customer wins.