Why Online vs Offline Is a Retail Myth
by Hugh Williams on 29th Jan 2019 in News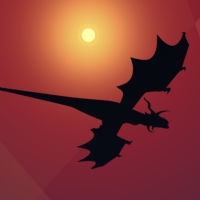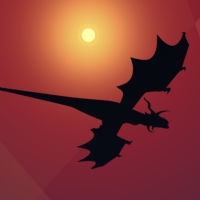 In this piece for RetailTechNews, Ben Samuel, VP EMEA, Nielsen Visual IQ, explains why he feels there's a common perception that traditional high street stores are being killed off by e-commerce, with consumers shifting from in-store shopping to online ordering, but the reality of retail is far more complex.
While it is true that online sales are growing at a faster rate than offline, and that online now accounts for a record 18% of retail sales, these figures mean over four-fifths of purchases still take place offline. And with the majority of online growth driven by pure-play e-commerce brands, most retailers still rely more heavily on in-store purchases than online sales.  
The fact is, retailers are experiencing ups and downs across the board, regardless of whether they operate mainly online or offline. A December profit warning from online-only retailer ASOS proves the online sector is not immune to weaker trading. At the same time, Aldi, a predominantly offline retailer with a relatively limited online presence, saw record Christmas sales and is set to open 70 new stores in the UK this year, and an additional 300 by 2025.
These examples indicate that retailers need to stop treating online and offline shopping as an either/or scenario. Modern consumers don't want to have to choose between them; they enjoy the convenience of both.
Online shopping allows consumers to shop whenever and wherever they like, whether that's at their desk during a lunch break or late at night while tucked up in bed with a smartphone. It allows them to browse for as long as they want, comparing products and prices from different retailers, and checking out customer reviews before making their final decision. E-commerce has its perks for retailers as well, as they don't have overheads associated with maintaining premises, staff, and in-store inventories.    
But offline retail has its benefits, too. When shopping in-store, consumers can pick up and inspect a product, try it on, or test it. Offline shopping provides instant gratification, with shoppers able to take a product off the shelf rather than waiting for it to be delivered; and many consumers still enjoy the experience of visiting the high street or a shopping centre. Online retailers are beginning to understand the importance of a physical presence, with Amazon now looking for brick-and-mortar space in the UK following its venture into physical stores in the U.S. 
Ideally, consumers want to be able to mix and match online and offline shopping to suit their immediate needs. For instance, fashion and homeware retailer Next reported a rise in online sales and a decline in offline sales over the Christmas period. But with half of all those online purchases picked up in-store, it is clear Next's customers are effectively mixing the two channels for maximum convenience, rather than choosing one over the other.
Ultimately, success in retail isn't achieved by following a prescribed mix of online and offline commerce. It's attained by gaining a deep understanding of consumers and meeting their unique needs through relevant, omnichannel experiences that empower consumer choice. Marketers need to connect the dots to see what exactly is driving sales, and understand the influence of online and offline factors on conversions to succeed in such a highly competitive climate. Regulations, privacy, and the media landscape are in flux, so it's easy to miss out on critical information.
To be effective, retailers need robust measurement tools that enable them to track the full consumer journey and understand the triggers that drive sales and other desired interactions. Consumer behaviour changes daily and marketers need to make decisions quickly, based on the most up-to-date data, if they want to allocate budgets effectively and deliver a seamless customer experience.
This deep understanding of the customer journey can be gained through multi-touch attribution, which uses a privacy-compliant ID to stitch together user-level online and offline marketing touchpoints and conversion events for a holistic view of the customer journey. This approach not only bridges digital and physical experiences, but it also provides insight into which combination of channels (email, online display, paid search, etc.) and granular-level tactics (creative message, publisher, keyword choice, etc.) drive different online and offline success criteria. And because this insight is produced in close to real time, retailers can capitalise on opportunities to drive engagement and influence purchase decisions at each step in the buyer journey.
Although the retail landscape is continually evolving, it's not a question of online versus offline, but rather how the two can work together to create the optimal customer experience. The ideal mix of online and offline will be different for each consumer, as well as each retailer depending on their product and audience. This can only be determined by gaining an in-depth understanding of the entire customer journey through technologies such as multi-touch attribution, and using the resulting insights to deliver a flexible, omnichannel marketing strategy that truly meets customer needs.