Millennials – They Want It All & They Want It Now
by Hugh Williams on 14th Jan 2019 in News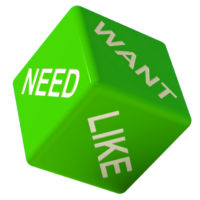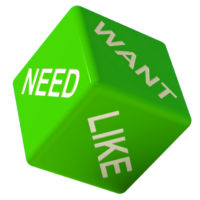 The retail industry has never been more competitive; and many British brick-and-mortar stores are experiencing some of the sharpest drop in sales in over 20 years as footfall on the UK high street continues to decrease. In this piece for RetailTechNews, Brian Green, director, EMEA, Magento, an Adobe Company, highlights that consumer preferences are continuing to evolve and the convenience of online shopping has meant that more people are buying from the comfort of their own homes.
This year's November sales period highlighted this trend perfectly: Adobe reported that mobile phones accounted for 47% of traffic to online stores and 36% of sales and during Black Friday. Argos reported that 50% of its orders were made on a handset, a huge 40% increase from 2017.
Technological advances have meant that e-commerce sites have become faster, convenient, efficient, and visually more impressive. An increased number of shoppers, especially those within the age-group referred to as 'millennials', have been drawn to this medium of shopping. In fact, millennials are already driving visible changes within the retail industry, and it's no surprise why –they are forecast to represent 35% of spending by 2030 and it is predicted that they will be the mainstream consumer within a decade. As millennials are set to become the most influential demographic in our economy, it is crucial that retailers understand the demographic's needs, demands, and behaviours in order to successfully engage with them and win a competitive market share.  
Smooth sailing
Despite the boom in e-commerce transactions, many retailers are still failing to deliver a quality online customer experience that caters to millennial preferences. This requires a constant investment in business resources and finances to support, maintain, and develop a website. However, retailers need to make sure that they are investing in the right aspects of their sites, which can be particularly challenging. For example, retail conglomerate Kurt Geiger manages multiple brands and needs websites that are able to be tailored to each individual online store, as well as have the technical capabilities to support growth. By implementing an e-commerce solution that can be deployed largely out-of-the-box, and with in-built personalisation options, Kurt Geiger has been able to cater to the different requirements of each site. However, without first looking at the specific requirements of each brand, there is one universal aspect that millennials require when they shop online that can be addressed by all retailers – a frictionless experience.
What is very clear from recent research is that millennials want a smooth and seamless personalised customer journey. Our joint report with Inviqa found that 28% of the millennials surveyed describe a bad online interaction as a slow website that has errors and is hard to navigate. Many retailers have already begun to solve these issues – Kurt Geiger started by re-platforming one of its online stores, implementing improvements and integrating a series of extensions to enhance its websites' performance. In fact, flexibility and adaptability were some of the key attributes valued by Kurt Geiger in the transition: it was important that it could integrate the new features with its standard development process and modularise the platform in order to separately tweak individual areas of the site.
The future of online retail success depends on its ability to provide a completely seamless experience for shoppers, regardless of how they engage with a brand. Given that customers may interact with brands via various screens, channels, and technologies, building that slick experience means looking for and eliminating breaks in the entire buyer journey, including the post-purchase experience. With this in mind, Kurt Geiger focused on creating an e-commerce platform that is appealing and simple to navigate and achieved an improved shopping experience for its customers across all devices and a subsequent increase in conversion rates.
Instant gratification
From 'nice to have' to 'need to have', speed and comfort have become a must for millennials across all experiences – and this includes shopping. This demographic is associated with the need for instant gratification; and retailers must devise quicker, more effective ways to meet their demands.
In the same report as above, 15% of millennials chose convenience as the top reason they will shop from a website again, but how convenience is defined is equally as important to understand. Eighteen percent of those surveyed identified convenience with a guest checkout, which doesn't require logging in when making a purchase. This seems to be a running theme: 14% of respondents have said a frustrating checkout is the most common problem they encounter when shopping online, and 12% describe a bad experience with a complicated registration and purchase process. Some retailers have identified the checkout page as a conversion barrier that visibly impacts sales, as in the case of Kurt Geiger, who tackled this issue by updating its checkout process and setting 'guest checkout' as the assumed preference for the shopper.
The millennials' need for immediacy is also forcing retailers to rethink shipment options and to offer next-day and same-day delivery to their customers. When asked what a website could do to make it more convenient to shop, 27% of millennials have indicated a choice of delivery options, while 10% demand channels for a faster delivery. Founder of Ego Shoes, Usman Riaz, says speed is one of the key factors for the brand's success. With a trend-conscious and international client base, the business had to ensure their website could support an efficient shipping solution in order to deliver globally and in a timely manner. In order to achieve this, Ego focused on implementing a shipping management integration, which allows them to send out 30,000 units a month and empower their customers overseas to order the latest fashion and wear it the next day. This has made them very popular with millennial consumers.
Mobile is king
Unsurprisingly, the digital generation is taking the convenience factor a step further and contributing to the rise of m-commerce. According to research conducted by ViSenze, who questioned over 1,000 UK and U.S. millennials and Generation Z shoppers, more than 60% of respondents said they were most likely to complete a purchase on their mobile phones. These figures are naturally interlinked with the increasing popularity of social media as a commercial showroom, as well as the integration of shopping links in Instagram posts and stories. Ego Shoes, for examples, reaches the millennial demographic by advertising via Instagram; its success relies on working with influencers and redirecting followers to its website. As a result, mobile handles 80% of its traffic and 75% of its conversions and, by upgrading its platform, it's been able to cut page loading time by 30% and continue their business success.
The testing economic climate poses serious challenges for retail businesses and, as e-commerce grows to be the preferred shopping channel, retailers must embrace this phenomenon by perfecting their online journey. On their way to becoming the predominant consumer, millennials are shaping the retail industry with their need for a seamless digital shopping experience. The successful retailers of the next decade will learn to define their online strategy based on their ever-changing demands.