How APAC Retail Should Move Forward in 2019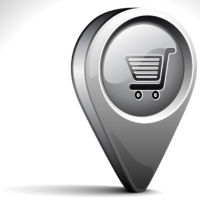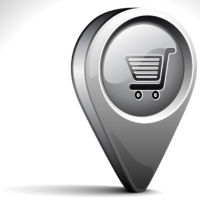 What key trends will play out in the Asia-Pacific retail tech landscape this year? And should brands go direct or tap aggregated e-commerce sites to engage consumers? RetailTechNews spoke with these industry experts and players for their insights and predictions:
- Jet Jing, Alibaba's president of Tmall
- Satish Meena, Forrester's senior forecast analyst
- Alban Villani, Criteo's Southeast Asia, Hong Kong, and Taiwan managing director
- Jennifer Arnold, SAP's Asia-Pacific Japan and Greater China vice president of marketing for customer experience
RetailTechNews: What key trends do you see playing out in the Asia-Pacific retail tech scene in 2019?
Satish Meena: One key theme in retail tech across the region we see is the investment in offline stores – not only in real estate, but also massive investment in technology to make the stores future-ready. Companies like Alibaba and JD.com are pushing the retail technology developed in-house to offline stores to improve customer experience and make stores more efficient for omnichannel retail. As online retail matures in key markets such as China, South Korea, and Japan, the focus is going to be on investing in offline stores to sell more goods to the customers.
Jet Jing: In China, the blending of physical and digital retail is no longer just an idea for the future, it has become the reality. We see retail becoming more digitised, dynamic, and ubiquitous as an increasing number of retail players in China – from global brands such as Starbucks to mom-and-pop stores in third- to fourth-tier cities – embrace Alibaba's New Retail approach, which merges online and offline platforms to deliver seamless shopping experiences.
For the wider Asia-Pacific region, we see a preference amongst consumers for seamless, end-to-end shopping experiences across digital and physical platforms. Many shoppers appreciate the opportunity to touch and try the product first before buying, especially for big-ticket items such as furniture.
To align our growth as well as tech investment and priorities with these developments, Alibaba is now looking at how we can accelerate the digitalisation and transformation of businesses through the recently announced Alibaba Operating System, which will be helping to drive our A100 partnership programme. Through harnessing our cloud-computing capabilities, we aim to provide brands with the technological infrastructure required to better meet their customers' and their own business needs. Our priority this year is to develop this integrated approach and offer it to more brands and businesses.
The creation of the Alibaba Operating System is a part of our company's natural progression from an e-commerce provider to an integrated global technology company. Our business has expanded from a pure e-commerce play into one that includes digital entertainment and local services. Our support infrastructure also has grown to cover sales, logistics, supply-chain optimisation, payment, marketing, and a range of supporting services that are powered by cloud-based technologies.
Alban Villani: Today's state of retail is one where the online and offline experience are no longer distinct and separate. In fact, one serves as a gateway to another. To succeed, it is crucial that retailers put customers at the centre of the retail experience through data integration – seamlessly merging the digital and physical experience. To effectively do so, however, requires rethinking the way we approach retail and how we are using data to make informed marketing decisions for customer engagement.
Mobile devices and mobile apps are at the core of an integrated retail experience. Omnichannel customers are already consuming information and making purchases across channels and devices. In Asia-Pacific, mobile devices account for more than half of all online retail transactions, according to Criteo's Q3 2018 Global Commerce Review. Moreover, conversion rates of app purchases are 3x higher than mobile web and nearly 2x higher than desktop. Hence, it would be a missed opportunity for retailers to leave out mobile apps from their digital strategy.
Brands and retailers in the region, such as Alibaba and Honestbee, also have ventured into new retail by creating 'phygital' stores. Payment at Alibaba's Hema supermarkets is only available through their mobile payments platform Alipay and mobile app. Groceries are delivered by conveyor belts to the collection point and customers retrieve their purchases from robots. For future purchases, Alibaba customers can choose to repurchase their previous shopping list. Similarly, for Honestbee's Habitat store, checkout counters are fully automated and cashless, where customers download and pay through Honestbee's mobile payments app, beePay. These immersive, experience-driven retail stores leverage the use of technologies such as data analytics and mobile payments, bridging the physical and online retail experience with mobile phones and apps.
Jennifer Arnold: Building brand loyalty will be another key area for retailers and it is important to accept that merely slashing prices will not be a sustainable long-term strategy to retain customers. According to the SAP CX Consumer Propensity Study 2018, more than half of Asia-Pacific online shoppers abandon their online shopping charts "sometimes" or "all the time", even though discounts are offered. Instead of slashing prices to hook consumers, businesses should analyse online cart data to gain a better sense of the customer journey.
We also believe adoption of AR/VR (augment reality/virtual reality) technology by retailers will increase in order to assist consumers in picturing how products will look and work in real life.
What lessons should retail brands in Asia-Pacific take away from 2018, and improve on for 2019?
Arnold: Our CX Propensity Study reveals that 56% of Asia-Pacific online consumers wish for easy exchange and return services, while 51% like tools to compare prices and specifications of products, and 40% want an actual physical store to test out products. From our observation, only a handful of brands in this region are offering all three today.
These consumer desires can be achieved by creating an arrangement with logistical partners and working with technology solution providers. With regards to providing physical stores, retailers can either create a brick-and-mortar store, set up a short-term pop-up, or a rent a dedicated space in another retail store. Retailers also can create a memorable, interactive experience for consumers in these physical locations, such as offering free yoga classes to sell athletics gear or offer a reading by an author to sell books.
Meena: Consumer technology brands have long targeted online shoppers in markets such as Australia, Japan, and South Korea, but now brands in sectors such as apparel and beauty also are targeting the region. Brands will continue focusing on localisation and catering to the millennial customer who is the key buyer of these brands.
It's critical that brands tailor their approaches to each market: marketplaces and purchasing channels play different roles in each country and region, and mobile adoption rates and usage vary. Although most brands have wisely moved well beyond the one-region/one-strategy approach, many still tend to use a similar approach to markets in Asia-Pacific.
For example, knowing that mobile is a huge force in India and a rapidly growing force in other markets, brands will move up mobile initiatives in their launch strategies. At a high level, these approaches are not misguided. Problems only arise when brands blindly apply assumptions about one market to others without understanding local and regional differences among customers, products, buying habits, service expectations, infrastructure, and competitors.
Jing: The question for retail today is not one of physical versus digital but, rather, how brands can offer shoppers compelling yet convenient experiences. It has to go beyond just bringing your physical store online and vice versa, and looking instead at the experience you can create for shoppers in totality across both spectrums.
There has been quite a bit of focus on the direct-to-consumer (DTC) model in Europe. Do you see this gaining similar momentum amongst brands in Asia-Pacific?
Meena: DTC is also picking up in the region due to massive online buyer communities, which give companies a big enough audience to use this channel from which to sell goods. Apart from this, a huge millennial population using social media and smartphones is also a key driver of this trend.
Jing: Ultimately, consumers want a seamless and convenient shopping experience, regardless of whether the transaction is with the brand or through a platform like Alibaba's. Our business model remains one of empowering brands to directly access and engage with consumers, while we provide the backend support through cloud services, payment, and smart logistics to provide that seamless experience.
We also work very collaboratively with brands by offering them insights drawn from our user base of more than 600 million annual active users, just on our China retail marketplaces alone. We do this so they can make more informed business decisions around, for example, marketing, customer management, and product development.
Villani: The DTC model is slowly gaining recognition in APAC, especially among fashion, FMCG, and electronics brands. Brands should consider incorporating DTC as part of their strategy, while ensuring presence in marketplaces like Qoo10, Lazada, and Shopee to maximise the benefits from both models.
DTC businesses deliver better customer engagement with the absence of the middleman, allowing brands to build stronger brand affinity and brand loyalists. Love Bonito, a fashion brand in Singapore, has adopted the DTC model to build a community of brand advocates on their dedicated Instagram page that showcases images of customers donning their Love Bonito outfits. In addition, the team tags outfits in the account bio to allow viewers to 'Shop the feed', thereby directing interested buyers back to the official site to complete the purchase. By doing so, customers feel they have contributed to the creation of Love Bonito's brand identity. This improves engagement, driving sales conversions and brand loyalty in the long term.
T2 Tea also adopted the DTC model, offering stores that are designed for the optimal shopping experience where customers can personalise their own tea blends and are encouraged to sample different blends before making their choice. Their website has an interactive finder quiz that allows customers to discover their next tea. By selling DTC, the company can create its own omnichannel strategy to reach customers where they are, based on customer demands. The in-store experience also speaks to consumers desire for choice and variety, encouraging repeat purchase.
At the same time, though, brands must consider how they can optimise channel marketing and distribution. In Asia-Pacific, marketplaces are a thriving e-commerce model and almost all leading e-commerce platforms are a marketplace such as Qoo10, Lazada, and Shopee in Singapore. Brands could consider establishing official online stores or shopfronts on marketplaces and investing in in-app advertising within the marketplace to ensure shoppers notice these official online stores or shopfronts. Avoiding a marketplace altogether could mean a brand is closing itself off from the marketplace's captive audience.
What are key benefits, as well as challenges, retail brands face if they choose to establish their own online site, delivery service, and marketing and communications, rather than going through an aggregated site such as Lazada and Amazon?
Arnold: The biggest draw of aggregated sites is the huge pool of established customers that they already have. These sites tend to have copious resources and power to carry out robust marketing and brand-awareness campaigns. This, coupled with the convenience of accessing the stores, of many brands in a single place, helps draw more customers than a single standalone site. In addition, these aggregated sites make it easy for sellers that do not want to worry about packing and shipping their products, as this is taken care of.
On the flip side, a typical brand faces intense competition in standing out on such sites. For instance, Amazon has more than five million marketplace sellers, while Lazada has 400,000 sellers. This gives advantage to the DTC model where brands can have more leeway to offer personalised shopping experiences because the data obtained from shopper browsing or purchase history can be used to fashion an engaging customer experience for each individual shopper. A brand with its own site and delivery services is also more likely to deliver their products within the promised timeline during busy periods than through an aggregated site.
Brands that choose to go for DTC need to ensure they have enough funds to build a site, drive traffic to it, and support the overheads. Their delivery services must also be able to scale according to demand.
Villani: A key benefit of retailers that own their website, delivery service, and marketing and communications is the access to a large pool of customer data. This includes real-time POS (point-of-sales) and inventory data and web traffic and sales data that can all be combined to create a seamless, accurate, and singular view of the customer. This allows retailers to personalise their communications and advertising to the individual customer based on what they need and prefer.
However, these retailers also face two other challenges when they do not work with aggregated sites: lack of data and actionable customer insight; and reduced sales and web traffic. Furthermore, smaller independent retailers that lack the scale of bigger brands and marketplaces typically do not have access to the same volume of data and actionable customer insights.
To reduce their reliance on walled gardens and marketplaces, smaller retailers should develop their own omnichannel capabilities by opting for collaboration and data sharing. Alternatively, they can consider investing in personalisation technologies that help analyse and influence customer behaviours on retail sites. With deeper customer insights, small retailers can better plan for promotional campaigns that boost sales and conversions.
Another challenge is reduced sales and web traffic. It is important to remember that marketplaces and retailers are partners. Marketplaces bring sales and traffic to retailers that provide the actual products. Retailers should maintain control by ensuring they have strong traffic to their online stores on marketplaces such as Qoo10, Lazada, and Shopee, and rerouting traffic from grey sales pages back to their official online stores.
Meena: Building a consistent customer experience is the key challenge for brands when they run their own retail site, as this is the most expensive part because it includes investment, not only in the online site, but in logistics, customer services, returns, payments, and marketing and communications. And most brands fail in integrating all these to provide the customer experience similar to what a Lazada or Amazon marketplace can provide. Also, the limitation in terms of SKUs is also a key challenge for customers in categories such as fashion where customers are looking for wide assortment.
How is Alibaba looking to evolve its marketplace to counter this possible move towards DTC model, especially as retail brands seek to gain more control of its customer data and establish a more direct relationship with its customers?
Jing: From our experience working with our brand partners, they appreciate the direct relationships with shoppers they can establish through our platforms and the insights we can provide via our user base. As our ability to build and enhance technology grows, we believe it is our duty to introduce and widen our best practices to help our brand partners so they can take their customer service to the next level. This is how our A100 initiative was developed, and more brands will be able to reap the benefits of these insights as we build this programme throughout the year.
Our partnership with Starbucks in China, for example, continues to evolve with their presence there. In Shanghai, we recently partnered with Starbucks to launch their first virtual store and pilot delivery services using Ele.me's on-demand platform services. Starbucks will also be one of our first partners – alongside, Hai Er, Mengniu, and Li-Ning – to tap our integrated approach with the Alibaba Operating System.
What do you think is still missing or needs further improvement in the e-commerce supply chain and online customer experience?
Jing: E-commerce is just a starting point. Instead of viewing it in isolation, the holistic and seamless digital-native approach to e-commerce should be applied to other parts of the business as well, including supply-chain management and even product development. For example, e-commerce inherently thrives in a data-rich environment where every insight, behaviour, and preference of a shopper is logged, and then can be transformed into actionable data to customise products.
Last year, we worked with a Johnson & Johnson brand, Listerine, through our Tmall Innovation Center to craft two new flavours designed specifically for women in the Chinese market. These were based on our data insights, which suggested this targeted audience was more open to mouthwashes with a milder taste. Within five minutes of our annual 11.11 Global Shopping Festival, over 10,000 bottles were sold online and was Johnson & Johnson's star product. With the data we accrued, Johnson & Johnson was able to cut down the time to bring new flavours to the market to five months, instead of the 12 to 18 months it traditionally needed.
This is the impact e-commerce should look to create and to be the layer between brands and consumers, so it can help sell products shoppers may not even know they are looking for.
Villani: Efficiency in last-mile fulfilment and payments – both of which are magnified to different degrees in Asia-Pacific, based on the size of the country. With last-mile fulfilment, customers now demand faster delivery of purchases, reinforcing the importance of speed and timely delivery of purchases – it's a race to put the right products in the hands of customers as soon as the transaction is completed. In countries where logistics infrastructure is more developed due to reach and technology – Singapore, for example, is the top performing logistics hub in Asia-Pacific – last-mile delivery has the potential to be faster and more accurate. In countries such as India and Indonesia, however, delivery time may be prolonged due to sheer geographical scale, fragmented road networks, or congested traffic. To overcome this problem, retailers can consider investing in artificial intelligence and automation to track and analyse delivery orders and monitor real-time traffic to identify the best delivery routes, optimising the last-mile delivery process.
Payment also is a challenge for Asia-Pacific retailers in e-commerce. Many countries still rely on alternative payment methods such as cash-on-delivery, particularly in Southeast Asia where there is a large population of unbanked – 73% of Southeast Asia's population do not own a bank account. Many in the region, however, have a smartphone that can be tapped as a payment platform. To plug the gaps, retailers can consider developing their own online payments system. Governments can also help this cause by pushing for unified payments, such as Singapore's push for cashless through a universal QR code rollout. With purchase data and a mobile payments infrastructure, retailers can gain a unified view of the user, from the point where they start browsing, to when the purchase is completed on the website's own payments system.