Weekly Focus APAC: Singapore Pilots Locker Service to Support E-Commerce Growth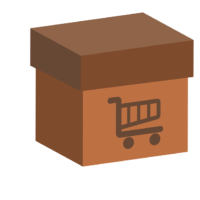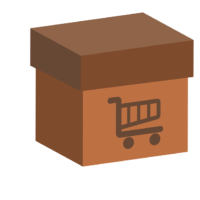 In this edition of Weekly Focus APAC: Singapore Pilots Locker Service to Support E-Commerce Growth; Starbucks Brews Up Virtual Store with Alibaba; JD.com & Intel Launch IoT Lab for Smart Retail; and Lazada Replaces CEO After 9 Months.
Singapore Pilots Locker Service to Support E-Commerce Growth
Singapore has launched a pilot for a last-mile delivery service that aims to offer parcel collection points in public spaces across the city-state.
Called 'Locker Alliance', the service was introduced to support the growth of e-commerce and needs of a digital economy, said local ICT regulator Infocomm Media Development Authority (IMDA). The pilot would be implemented in two suburbs, Punggol and Bukit Panjang.
The service aimed to offer 24/7 access to the lockers, enabling online shoppers to collect or return their orders anytime and not have to wait around for their delivery. It also would improve environmental sustainability through the aggregating of deliveries to locker locations, instead of individual homes, and reducing the number of missed deliveries.
It also would establish an "open and interoperable network" that online marketplaces and merchants, as well as logistics services and e-commerce providers, could access to reach customers across multiple locations.
According to IMDA, Locker Alliance operates on a platform developed by local startup Parcel Perform, which is touted to support different locker operator networks. It also supports a data exchange industry standard, called 'TR61', which was developed by IMDA.
Locker Alliance taps local postal service operator SingPost's installation of 39 locker sites at various public housing blocks in Punggol and four MRT stations. For the deployment in Bukit Panjang, the service taps local startup blu's 23 locker sites in various public housing blocks and four MRT stations.
All lockers are located within 250 metres of all public housing apartments in the two towns, which comprise 78,000 households, and accessible 24/7. The pilot is slated to run for a year, according to IDMDA.
The government agency's chief executive, Tan Kiat How, said: "Everyone who buys or sells something online will be familiar with the issue of last-mile delivery. Through the Locker Alliance programme, we want to make it more convenient for consumers to collect their items, while improving the efficiency and cost effectiveness of parcel delivery."
IMDA also signed a memorandum of intent with three locker operators to assess the feasibility of developing a regional locker network. The three-year engagement with Thailand's Box24, Hong Kong's Pakpobox, and Indonesia's Popbox Asia, would see IMDA working with the three industry players to drive adoption and work with other participating locker operators.
Starbucks Brews Up Virtual Store with Alibaba
The U.S. beverage chain has teamed up with Alibaba Group to offer home delivery in China, launching a virtual store that lets caffeine drinkers on both retail platforms order and receive their daily fix within 30 minutes.
Starbucks said its new virtual store aimed to offer a "unified one-stop digital experience" across its mobile app and Alibaba's online marketplace Taobao and payments platform Alipay. Access to Tmall would be added at a later date.
And for those who enjoy a cuppa in the comfort of their own home, they could have a cup delivered through Starbucks Delivers. Launched three months ago, the service is fulfilled by food delivery platform Ele.me, which Alibaba fully acquired earlier this year, and now has been extended to cover 2,000 Starbucks stores across 30 cities in China, including Beijing and Shanghai.
The Chinese e-commerce giant also developed the virtual store specifically for Starbucks, so the retail chain's digital offerings were integrated on one interface, including its 'Say it with Starbucks' social gifting service and Starbucks flagship store on Tmall.
Upon placing an order for a Starbucks beverage through the app, an Ele.me rider would deliver the purchase within 30 minutes, according to the joint statement.
Through the virtual store, consumers also would be able to register for a membership as well as earn points and redeem rewards.
With the streamlining of transactions into one platform, Starbucks would be able to access a complete profile of customers' online activities.
Starbucks China's vice president of digital venture, Molly Liu, said: "Leveraging the strengths of our transformative strategic partnership with Alibaba, this new milestone in the Starbucks digital strategy will significantly fuel our capabilities to provide an even more personalised and enticing one-touch digital experience for the Chinese consumer, while extending the accessibility of our digital innovations into the everyday lifestyle rituals of our customers, regardless of time or place."
In December 2017, Starbucks opened its largest outlet in Shanghai that featured augmented reality digital experience, tapping the technologies and domain expertise of Alibaba.
JD.com & Intel Launch IoT Lab for Smart Retail
JD.com has joined hands with chipmaker Intel to explore the use of Internet of Things (IoT) in smart retail solutions.
The two partners launched a joint research lab to develop potential products and applications based on Intel's architecture, including next-generation vending machines, media and advertising solutions, and technologies used in future store concepts.
Intel and JD.com previously had worked together, integrating the former's RRI edge computing and OpenVINO computer vision architecture with JD.com's computer vision algorithms to analyse customer traffic and in-store purchasing habits.
The Chinese e-commerce giant's vice president and head of big data, Zhi Weng, said: "This lab will combine our collective strengths to develop cutting-edge solutions to bring the precision of online shopping to offline players."
Lazada Replaces CEO After 9 Months
Lazada Group has appointed a new CEO, just nine months after it had introduced Lucy Peng as its chief executive in March 2018.
Company veteran Pierre Poignant now heads the Southeast Asian e-commerce provider, whilst Peng will remain as the group's executive chairperson.
Poignant has been with Lazada since its early days in 2012, when he oversaw the company's logistics expansion as well as customer service, supply chain, and content production. Previously COO, he was appointed group executive president in August 2018 and now will lead its strategy development and regional operations as the new CEO. Lazada has presence in six Southeast Asian markets including Singapore, Indonesia, and the Philippines.
In its statement, Lazada avoided the word replacement – instead, referring to the move as "a succession plan".
Peng said: "Pierre is a well-respected Lazada co-founder, who has contributed tirelessly to the company for the past six years. He and the team of other co-founders had the vision to build our logistics network from the ground up back in the days when no one in Southeast Asia believed in e-commerce. This valuable asset has now set us apart from the competition."
Peng herself was a founding employee of Alibaba, which acquired a controlling stake in Lazada in 2016, and would remain based out of Singapore.
Noting that Lazada had reaped the rewards of being part of the Chinese e-commerce player's ecosystem, Poignant said: "2018 is a turning point for Lazada. We have improved and evolved and now come out stronger, more efficient, and more agile than the start of the year. Our transformation has just begun and I am confident next year will be another watershed year."