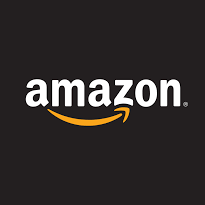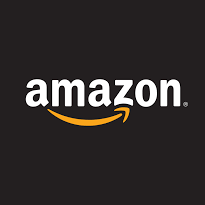 RetailTechNews has asked industry leaders what they believe 2019 will hold for the retail sector. Today's topic sees experts take a closer look at what next year has in store for Amazon.
"In the past year, Amazon has entered new spaces like grocery and healthcare, has hinted at venturing into banking, and is even selling live Christmas trees – so, what's next? If you look at consumer share-of-wallet as an indicator, one other area that's ripe for Amazon expansion is hospitality. They've just started dipping their toes into local services like house cleaning and handymen; I see great potential value for Amazon to venture into travel and restaurants and leverage its enormous customer base to capture a share of the hospitality spend in 2019."
Amit Sharma, Founder & CEO, Narvar
"Amazon has shown no signs of slowing down through 2018, emerging as an advertising giant just behind Google and Facebook, and a record 180 million products ordered on Black Friday. Amazon Alexa devices now account for 70% of voice assistants in the UK, which puts Amazon in pole position to take advantage of this relatively new tech. The integration of Alexa into devices such as Sonos and Ford shows that the technology is not simply a gimmick and has real-world applications. However, for Amazon to maintain its position in the market, it will need to strike a balance between creating a disruption-free experience, while expanding the opportunities for brand solutions."
David Coombs, Head of Strategic Services, Cheil UK
"Brands can no longer afford to ignore Amazon's melting pot of customer demand. With a haul of USD$2.5bn (£1.98bn) in advertising revenue in Q3 2018, Amazon is beginning to offer stiff competition to the incumbent digital advertising giants, Facebook and Google. It's clear that Amazon's advertising offering will be a significant growth area throughout 2019.
"The Amazon platform captures a rich store of late-stage buyer intent and conversion data, offering it to advertisers with a high degree of transparency into customer buying signals. The reality is that many people start their purchase journey on Amazon, making it an essential platform to assign digital ad spend.
"It's clear that many digital advertisers now view Amazon advertising as a growth opportunity for their business, operating much further down the funnel than Google or Facebook. Amazon also offers a huge advantage for first movers, when you consider how competitive it's become to reach your audience on Google and Facebook."
Wesley MacLaggan, SVP, Marketing, Marin Software
"It's fair to say 2018 has been a somewhat challenging year for retailers – resulting in several well-known brands closing up shop for good. But with a global revenue of more than £56.6bn, Amazon appears to be bucking the trend.
"Amazon offers convenience and choice, giving consumers the ability to buy products without searching for them in brick-and-mortar stores. However, online sales account for just 18% of all retailing, demonstrating the remaining value and importance of physical stores in today's omni-channel landscape – perhaps highlighting why Amazon is now making its foray into the physical.
"To compete with a giant like Amazon, retailers need all the help they can get. In 2019, I expect to see more retail marketers investing in marketing effectiveness solutions that offer the speed, data access, and comprehensive measurement retailers need to keep pace with consumers, minimise waste, and drive revenue amid ever-increasing competitive pressures."
Wayne St. Amand, CMO, Visual IQ, a Nielsen Company
"Over the next 12 months, I have no doubt that Amazon will continue to grow, stealing the market share from retailers due to its convenience, speed, excellent customer service, and easy returns.
"Simultaneously, Amazon will grow as a media business, which in turn will mean more reach and data for the business. The 'Advertisers audience tool', which is currently being used for targeting, will allow the giant to reach new audiences and gain additional information on its existing shoppers.
"The increase in media investment will also mean more media innovation, as Amazon collaborates with the biggest brands on betas to test new media formats and targeting methods, putting them further ahead of competitors for online spend.
"Finally, Amazon Fresh, whilst still small in the UK due to limited distribution and a small product offering, will pick up pace as more grocery brands or even retailers (Morrisons is already there) sign up, as well as Amazon's own brands in every product category from food and everyday essentials to fashion."
Yulia Livne, E-commerce Director, Mindshare UK
"As we move into the New Year, same-day or one-hour delivery services will no longer cut it; and consumers will demand convenience rather than speed of delivery. Who, in reality, normally requires an iPhone charger within the next hour? Instead, consumers will look for convenience and the ability to select a specific time and location that fits into their plans.
"We'll also notice retailers start selling their IP as well as products – think Ocado. It's possible we'll see an increase in partnerships with more retailers adopting the Amazon Go model, where it is in keeping with the store format and customer interaction is low – for instance petrol forecourts. We might even see Amazon selling their distribution network and online platform services.
"A key trend we are seeing is the increase in consumers wanting local products, as well as an understanding of the provenance. As we witness the localisation of products for consumers, we might also see the digital local store."
Luke Large, Senior Consultant, Capgemini
"This year has seen more and more advertisers question where and how their ads are running, and increasingly using third-party verification to do so. This is a trend that's only set to continue in 2019. And that's a concern for the current ad-tech ecosystem, when a player like Amazon enters the market. They are already selling the value of their brand-safe environment to advertisers. When these same buyers compare the quality of Amazon data to others in the market, this could give them a significant competitive advantage when scaling their media business. We're firmly focused on improving data accuracy and campaign measurement and believe the wider ad-tech industry needs to do more to improve the quality of its data, or risk handing the lion's share of the market to a competitor who is already focused on dislodging the otherwise unassailable duopoly. In 2019, I think we will see Amazon start to offer a broader range of targeting solutions and ad formats, allowing them to go after a wider range of advertising verticals, beyond FMCG purchases. It should make for an interesting year."
Mark Slade, CEO, Location Sciences