Weekly Focus Europe: Birchbox Unveils New Site Design Aimed at 'Casual Beauty Consumer'; Lesara Has Filed for Insolvency
by Romany Reagan on 15th Nov 2018 in News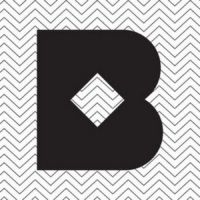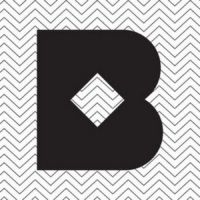 In this edition of Weekly Focus Europe: Birchbox Unveils New Site Design Aimed at 'Casual Beauty Consumer'; Lesara Has Filed for Insolvency; and Aptos Survey of UK Consumers Predicts a Very Merry Brick-and-Mortar Christmas
Birchbox Unveils New Site Design Aimed at 'Casual Beauty Consumer'
Birchbox, the first ever beauty subscription box and largest in the UK, has redefined its online retail process by unveiling a new web design, offering its core 'casual beauty consumer' a personalised way to discover, learn about, and purchase the best beauty products on the market. This site overhaul forms part of the company's wider plans to expand in the UK, which also sees newly appointed managing director, Sally Scott, take the reins.
The brand's mission has always been to make it easier and more fun for consumers to discover and buy beauty, and whilst the previous design encouraged shoppers to buy, it didn't take them on that journey of discovery that is represented by the brand. The new look of the website, which will now match the monthly themes of its boxes, is designed to bring together the online retailer's entire brand experience. By introducing the principle that has been so effective from its box subscription service through to the digital experience, the site now offers genuinely useful discovery and education through delight.
Unlike other beauty retailers, Birchbox's target audience is not the product-obsessed consumer who can easily differentiate her salicylic acid from her glow tonic. The online beauty retailer is targeting 'the casual beauty consumer' – individuals who are interested in beauty as a functional product rather than a passion, who may find the world of beauty intimidating and confusing. With the new look and feel of the site, Birchbox is making the shopping experience feel more like a conversation with a friend who understands their needs, with increased storytelling in the editorial content introducing shoppers to new categories. To date, the site redesign has seen a 21% increase in shop revenue per session, while shop revenues per customer has increased by 20%.
Key features of the redesign include:
Navigation pane: adding more context to the search bar to help educate the customer and lead them to the best products suited for their personal needs.
Pillar pages: custom-built to tell a story and provide information on each step in a beauty routine. Allowing customers to shop not by brand or collection, but by specific product category and need. This allows the customer to be introduced to entirely new products and categories that they otherwise would not have discovered.
Product pages: increased photography and more detailed editorial copy to help educate the consumer on the key product benefits.
Changing monthly design: allowing for new colourways to mirror the box subscription service.
While the web redesign makes up one of the company's wider expansion initiatives, Birchbox is also looking to tackle how new customers are brought on-board, and how their shopping experience can be made more immersive and exciting. Overall, its mission is to be the home for beauty that its customers, both existing and new, have never had before, and didn't even realise was possible.
Lesara Has Filed for Insolvency
But, despite all this growth and the believe of several investors, Lesara has run out of money. Last Friday, co-founder Roman Kirsch has filed for insolvency proceedings in self-administration for Lesara AG and logistics subsidiary Lesara Logistics at the district court of Berlin-Charlottenburg.
All major expenditures and decisions must now be approved first by Potsdam attorney Christian Graf Brockdorff, the trustee appointed by the court, Handelsblatt writes.
Millions raised and distribution centre opened
Earlier this year, Lesara, which specialises in clothing, jewellery, and other lifestyle products, raised €30m (£26.12m) at existing investors like Northzone, Mangrove Capital Partners, and Vorwerk Ventures. The German startup raised a total of €90m (£78.36m) during the last five years. The last funding round was used for expanding its logistics. In August of this year, the company opened its very first own distribution centre, which cost €45m (£39.18m) to build.
Lesara in Europe
Lesara was founded by Matthias Wilrich, Robin Müller, and Roman Kirsch in 2013. The company has dedicated e-commerce websites in Germany, Switzerland, Austria, Italy, the Netherlands, France, Belgium, Sweden, Denmark and Spain.
Aptos Survey of UK Consumers Predicts a Very Merry Brick-and-Mortar Christmas
According to new research from retail technology provider Aptos, Inc., retail stores have not lost their Christmas magic, as the high street remains the preferred destination for shoppers during the golden quarter.
In a poll of 2,000 UK consumers, Aptos found that of those respondents who prefer shopping on the high street at Christmas more than any other time of year, 71% appreciate the physical experience of browsing and buying gifts.
The second most popular reason for preferring the high street was that shoppers enjoy visiting stores with family and friends, a factor cited by 31% of respondents.
For UK retailers, there is a message that cannot be ignored: the store experience remains highly relevant in the most important shopping season of the year.
The research also found that:
UK retailers can expect – and enjoy – a prolonged sales season.

Consumers are starting their shopping earlier, with many of them not waiting until Black Friday to get started.
Women are the most eager in their quest to get the Christmas shopping done, targeting 30 November to conclude both online and in-store purchases. While men aim to have their online shopping done by 30 November, there is less urgency in picking out in-store gifts, citing 24 December as the date to wrap up their high street shopping.
While stores haven't lost their magic, UK consumers' appetite for overhyped deal days are starting to wane.

While discount days such as Black Friday and Cyber Monday continue to draw headlines in the media, almost two-thirds (64%) of respondents said they don't wait for them.
There is, however, a notable difference in behaviour between men and women – 39% of men said they wait for discount days compared to just 34% of women. But more than three-in-five shoppers don't wait. Why? The answer appears to come down to trust. Over half (54%) of respondents said they don't trust retailers to provide the best deals on these landmark sales days.
Digital influence and inspiration cannot be ignored.

While the majority of purchases will still be transacted in-store, digital's influence on total retail sales continues to climb; and this will hold true during the golden quarter. It's perhaps no surprise to learn that when looking to find the best deals in the run-up to Christmas, 63% of respondents spend time online browsing. Mobile experiences will also play a critical role – 39% of respondents will use mobiles for inspiration, 28% will leverage mobiles to check online prices while in-store, and 26% plan to use mobiles to make purchases.
"As our research shows, it's vital that retailers stay focused on delivering what matters most to shoppers in the run-up to Christmas", said Richard Willis, regional vice president, Aptos. "Beyond price, which proved to be the most important factor for both online and in-store shoppers, respondents stated that for in-store purchases, deals and promotions are crucial [54%], followed by the need for good stock levels [37%]. For online orders, we see that after price, speed of delivery [50%] is critical."
For more findings from Aptos' report, 'The New Golden Quarter: How UK Shopping Behaviours are Shifting Throughout the Festive Season', click here.