Weekly Focus APAC: Most APAC Shoppers Tap Multiple Purchase Channels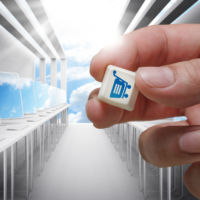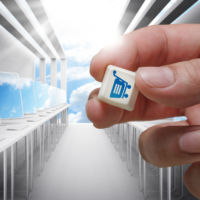 In this edition of Weekly Focus APAC: Most APAC Shoppers Tap Multiple Purchase Channels; Online Marketplaces Dominated Holiday Chatter in SEA; AU Retail Sales to Hit £29bn This Xmas; MTR Rides on Alipay QR Code Payment; and Flipkart's Payment Platform Clocks 1 Billion Transactions.
Most APAC Shoppers Tap Multiple Purchase Channels
Some 94% of Asia-Pacific shoppers use more than one sales channel for their purchases; and 90% tap multiple platforms, such as mobile, app, and in-store, to shop for items.
They browse across these channels primarily to compare prices, according to a study by payments vendor Wirecard, which polled 1,000 consumers across three Asian markets: Singapore, Hong Kong, and Malaysia.
In addition, Asia-Pacific is home to the most omnichannel shoppers, with 68% likely to make purchases via a desktop, mobile app, or mobile site. Some 82% also were likely or very likely to use a combination of different channels during the purchase process.
In Singapore, 67% opted to shop via online or mobile channels and 20% shopped in-store. Consumers in the city-state also were the most price-conscious in the global study, with 63% driven by price when shopping online and 67% stating likewise when purchasing in-store.
Worldwide, price (54%), product quality (37%), and discounts (29%) were the leading factors that influenced shoppers' decision to purchase via e-commerce sites.
And while Black Friday was the most significant shopping event globally, Singles Day on November 11 garnered the most interest in Southeast Asia. Some 20% in Singapore shopped on 11.11, as did 23% in Malaysia and 13% in Hong Kong, compared to the global average of 7%.
Hong Kong consumers were most willing to spend globally, with 19% forking out more than USD$500 (£389.87), compared to 13% worldwide.
Asia also had the most technology-savvy shoppers, with 67% in Malaysia looking to new mobile payment technologies to improve their buying experience. Some 52% in Hong Kong and 51% in Singapore shared the same sentiments.
Wirecard's Asia-Pacific managing director Jeffry Ho said: "As consumers look to get the best deals out of this holiday season, they demand a frictionless shopping experience that allows them to alternate between different shopping channels. [And] as consumers in the region continue to evolve digitally, merchants and some small businesses are struggling with evolving their customer experience to meet the consumers' demands.
"A true omnichannel payments management system can help deliver that. As e-commerce growth continues to grow rapidly in the Asia-Pacific region, businesses need to ensure they are delivering the right experiences that cater to their customers' needs, or risk losing them."
The Wirecard International Holiday Shopping Report 2018 assessed responses from 3,193 consumers, aged above 18, from the three Asian markets as well as Germany, Brazil, the UK, and U.S.
Online Marketplaces Dominated Holiday Chatter in SEA
Online marketplaces are most talked about in Southeast Asia this holiday season, with the likes of Amazon, Shopee, Qoo10, and Lazada dominating chatter on social media platforms.
In Singapore, Amazon was in 51% of online conversations, while Shopee drove such chatter in Indonesia, revealed Meltwater's report 'Ecommerce in SEA: Supercharging Holiday Sales Through Social Media'. Qoo10 was the most talked about in the Philippines and Lazada was most often mentioned on Malaysian social media.
In addition, Christmas consumed 56% of online engagement in Southeast Asia with regards to holiday shopping, ahead of Singles Day (20.9%) and Black Friday (22.5%).
At 57%, Indonesians drove the highest volume of online social chatter, while the Philippines generated 30% of the region's conversations, Malaysia 12%, and Singapore 1%.
Meltwater's Asia-Pacific director for media solutions, Mimrah Mahmood, said: "The common thread between the winning brands – whether that is Lazada, Amazon, or Shopee – lies in their early planning and ability to start campaigns earlier. Whether that is locking down influencers early or working with merchants for promotional activity, it's clear that having a first-mover advantage in such a competitive environment is critical."
AU Retail Sales to Hit £29bn This Xmas
Australia is projected to see retail sales climb 2.9% to AUD$51.5bn (£29.08bn) this Christmas, fuelled by strong growth in food and hospitality.
This figure would be higher than the AUD$50bn (£28.23bn) registered at last year's seasonal period, spanning 9 November - 24 December, revealed market researcher Roy Morgan, which conducted the assessment alongside the Australian Retailers Association (ARA).
In addition, all six categories tracked would see growth in retail spend, led by the food sector, which was expected to grow 3.7% year-on-year to AUD$21bn (£11.86bn). Hospitality businesses also would see growth of 3.2% to AUD$7.3bn (£4.12bn), while apparel would climb 3.1% to AUD$4bn (£2.26bn), and household goods would grow 2% to AUD$8.9 (£5.03bn). Department stores would see the slowest spending growth, at 0.3%, to AUD$2.94bn (£1.66bn).
Four states (New South Wales, Victoria, South Australia, and Tasmania) would see the strongest spending growth, led by Victoria at 5.2% to AUD$13.5bn (£7.62bn).
ARA's executive director Russell Zimmerman expressed confidence that retail transactions would remain strong this coming festive season, with the food category seeing consistent growth throughout the year.
Zimmerman comments: "Christmas is a joyous and celebrated event, admired by Australians who embrace the season of giving. With the retail landscape continuing to adapt to changes in the industry, we can rely on this season to bring stability to retailers.
"As the online retail market continues to expand, the ARA also is predicting online gift purchases to increase by 2.7%, with Australian shoppers expected to purchase many of their gifts online this year."
According to the association, Australia's retail sector is worth AUD$310bn (£175.05bn) and employs more than 1.2 million in the country. ARA represents 7,500 independent and national retail members across the nation.
MTR Rides on Alipay QR Code Payments
From mid-2020, commuters on Hong Kong's Mass Transit Railway (MTR) will have the option to pay for their fares via Alibaba's QR code payment platform.
Targeted to be available at 91 stations, AlipayHK would be the first e-wallet to support QR code scanning at MTR ticket gates, according to Alibaba's financial services business unit, Alipay.
This would enable its users to ride the train by tapping their mobile phones at the gate, the vendor said, adding that it was selected amongst other competing bidders.
Its platform could scan a QR code at the ticket gate in under 0.4 seconds, according to Alipay. The system also would be able to continue to operate under situations where internet connectivity was poor or cut off, it said.
Some 5.8 million passengers ride on the MTR each workday.
Alipay Payment Service's HK CEO, Jennifer Tan, said: "Commuting via QR Code is the trend for the future. Aside from gradually merging with Hong Kong's public transports, we will also be exploring smart mobility in outbound travels by entering the most popular travel destinations of Hong Kong people, driving smart mobility across Hong Kong."
Flipkart's Payment Platform Clocks 1 Billion Transactions
PhonePe has clocked one billion payment transactions on its mobile app, just over two years after its launch in India.
First introduced in September 2016, the payment platform was used by 100 million people, as of June 2018, and responsible for the majority of merchant United Payments Interface (UPI) transactions. Regulated by the Reserve Bank of India, UPI was developed by National Payments Corporation of India to facilitate real-time mobile transactions between banks in the country.
PhonePe added that it recorded an annualised total purchase value (TPV) run rate of USD$38bn (£29.63bn) in October. The payments company is owned by Indian e-commerce giant, Flipkart.
Flipkart CEO Kalyan Krishnamurthy said: "Fintech and digital payments is one of the most promising industries in India today, and we're delighted to see the pace at which PhonePe is growing. We remain fully committed to supporting PhonePe in its goal to become the most preferred digital payments app in India, while it innovates to solve complex problems and penetrates deeper into India to support financial inclusion."