How to Turn Black Friday Shoppers into Loyal Customers
by Romany Reagan on 21st Nov 2018 in News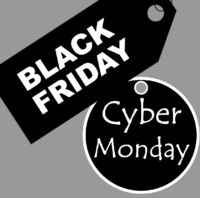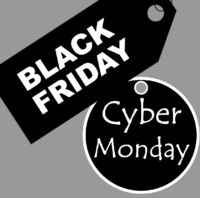 Black Friday and Cyber Monday. Those two days represent a massive opportunity for UK retailers to capture a piece of the revenue pie and the attention of consumers. In 2017, U.K. shoppers spent £7.8bn between Black Friday and Cyber Monday, with in-store sales up 7% and online sales up nearly 12%. In this piece for RetailTechNews, Kris McKenzie (pictured below), senior vice president and general manager, Calabrio, explains that how to parlay these sales into long-term customers.
During this period, shoppers are on the hunt for a deal, and business are more than willing to deliver. While Black Friday and Cyber Monday are price-driven events, there's great potential to turn seasonal shoppers into long-term customers.
Even during the busy holiday season, customers still expect a great experience – and retailers who lay the groundwork for customer retention strategies during Black Friday and Cyber Monday can set themselves up for long-term success. By understanding changing purchasing habits, segmenting customer behaviour, and meeting customers wherever they are, businesses can deliver a consistent, quality experience to turn one-time Black Friday shoppers into loyal customers
Understand changing purchasing habits 
Customer purchasing behaviour is changing. Seventy-seven percent of 55-75 year-olds in the UK now have mobile devices; and they own half of all the wealth in the country. Though Black Friday has traditionally been an in-store event in the U.S., 76.7% of Black Friday purchases in 2017 were made online; and only 12% of those shoppers visited a store prior to making these purchases in 2017 to try things on.
Customers are now making decisions using multiple channels and, in response, companies are opening more additional communication methods. Customers can interact, ask questions, and make purchasing decisions via mobile, web, email, text, chat, and more. Each of these touchpoints converge in one place: the contact centre. Agents must be well-versed in brand messaging, understand specific products and deals, and be emboldened to make decisions to surprise and delight customers. The companies that empower agents to serve-up personalised, cross-channel experiences will be the ones that have the best chance of post-deal customer retention.
Track the touchpoints and segment behaviour
Black Friday and Cyber Monday cater to price-sensitive shoppers, but purchases may not be limited to the least-expensive items. They may also seek other items on their shopping lists and are willing to pay full price, if the item isn't on sale elsewhere. Analysing all of those interactions and insights can help companies gain a deep understanding of the specific products customers want and how they interact with the business in the process. From there, they can segment out which Black Friday shoppers they should continue to target to convert to loyal customers – and which ones may need an extra deal or two to keep them coming back. 
Recording customer calls and tracking online queries across all channels is a critical step to gaining those insights. Unfortunately, only 45% of UK companies use cross-channel insights to understand customer purchasing habits. By understanding which channels are most heavily trafficked – and, more importantly, how customers are interacting during their shopping excursion – companies can create strategies that cater to the individual needs of customers and build loyalty beyond Black Friday.
Meet customers wherever they are
Retailers likely use quality assurance (QA) tactics for enquiries over the phone; but with Black Friday bringing a high volume of customers ordering and communicating online, those same methods must be applied across all channels. By collecting and analysing data from chatbots, email, live messaging, and even in-store, companies can work to create a consistent experience for customers at every point of the buying journey. 
It's not just about analysing this year's data though, it's important to revisit last year's numbers and look at recent history such as interaction volume, first-call resolution, and sales revenue. This data will inform retailers on how to best staff contact centres and provide a blueprint for scheduling staff to be certain customers get the information they need quickly and conveniently. Not only that, these insights will inform which agents are most effective , and on which channels, so businesses can properly staff their contact centres and deliver a superior customer experience.
Black Friday and Cyber Monday may be the biggest shopping days of the year, but companies have the opportunity to parlay those sales into long-term customers. When retailers use the right insights to learn about their customers and take subsequent action, they can start building brand loyalty for the future.