Engaging the Casual Beauty Consumer: Q&A with Birchbox
by Hugh Williams on 27th Nov 2018 in News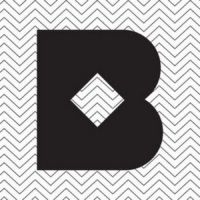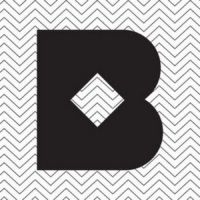 For direct-to-consumer brands, the website is the initial means of engaging a customer. Designing a site that is slick, engaging, and intuitive is vital – as is ensuring it stays this way. Birchbox have recently unveiled their new website, and in this Q&A with RetailTechNews, Ankita D'Mello (pictured below), product manager, Birchbox, explains why the redesign process was necessary, and how the new site helps define Birchbox's place in the beauty industry. 
RetailTechNews: What was the purpose of the site redesign? 
Ankita D'Mello: The whole idea behind Birchbox was to make it easier and more fun for people to discover and buy beauty; and our e-commerce shop has been part of the experience from day one. But even though we've always had a shop, it wasn't working hard enough. It didn't do enough to speak to what this company is all about. Our new experience is designed to bring together our entire brand experience by bringing the principle that has been so effective from our subscription into the digital experience – genuinely useful discovery and education through delight.
It's also important to remember that storytelling and content has always been a part of our DNA, but a lot of that wasn't at the forefront of our site experience. Now we've integrated content into our shop in a dynamic way. Our customers are not beauty experts, so we wanted their online experience to echo that of the box subscription. We have added the same monthly themes from our boxes to the website, so this is consistent across the board, making the brand experience more seamless for the consumer. It was also important for us to cut through the noise of 'beauty jargon' and use terminology that is clear and friendly, that our casual beauty consumer actually understands.
We have also made our navigation easier, with more user-friendly categorisation to help our shoppers find what they are looking for, even if they don't have a specific product in mind. This has been particularly successful, since we implemented out re-categorisation, we have seen searches on the site reduce by 9%.
What features of the new site allow you to engage the 'casual beauty consumer'?
Our biggest differentiator as a beauty retailer is our target customer. For them, the 'casual beauty consumers', beauty as a category is not a passion point; and this is the only experience designed for that mindset. For our customers, the world of beauty is extremely intimidating and overwhelming and, frankly, they don't really know where to start, even though they're interested. Unlike other retailers, our strategy is to give the customer fewer options to choose from, and better guidance, so their overall experience is easier and more productive. We pared down the navigation and redesigned the experience to make you feel like you're shopping with a friend who can explain to you what you need to know and help you find exactly what you're looking for.
It's meant to feel as though you're having a conversation with a friend and they are walking you through your options, versus making our customers do all the work and blindly figure it out themselves. When customers are signed in, we incorporate information about their monthly box, products they've sampled and their beauty profiles, and we'll continue to build in more personalised components.
We do this by streamlining the navigation, while adding more context to help educate you and lead you to the best products for your personal needs. Our perspective is that less is more, but it's our job to make sure our customers understand why.
Our pillar pages are grounded in storytelling and intuitive navigation. It's our chance to take you on a journey of why this 'stuff' matters.
With skincare, for example, we've narrowed it down to four steps that we think are key to a great routine and we have a pillar page for each one: cleanse, treat, moisturise, and protect. We thought about how to meaningfully group categories of products, so our customers don't have to sift through a giant navigational menu and so they can learn about product types that they may have considered to be non-starters before.
For example, the 'treat' step is one of the hardest to understand for the casual beauty consumer, but it's the most powerful, potent part of your routine. There are serums, exfoliators, masks, elixirs, etc.; and now we can tell a story around all of them and explain how and why they're relevant to different people.
Also, pillar pages allow us to pair category-level education with specific product recommendations. Each page is custom built to tell a story in a different way, allowing us to highlight the right products in the right moments and explain why they're relevant to you. They also have the ability to change. While there will be some evergreen aspects to what we do, our pillars give us the flexibility to change the story as needed, whether it's because of changing seasons, an amazing new product find, or a new trend that we feel is important for our customers to be aware of.
How does the new site better utilise your customer data to improve the user experience?
At this point in our journey, we have dug deeply into the wealth of customer data that we have – from shopping behaviour, beauty profiles, through to level of beauty knowledge. This has helped inform our site redesign immensely and been the backbone of several decisions around the overall experience. As we continue to take further steps in improving our experience with this customer, our aim is to utilise real-time customer data to provide a more personal experience for each customer.
What was the biggest challenge when designing the site? How did you overcome this?
One of the biggest obstacles to overcome was how we would adapt the U.S. site redesign, in order to speak to our customers in the UK. Our customers beauty preferences vary drastically between countries, and the language used to describe certain products is also different.
The categorisation of all our products was also a big undertaking, in fact we are still working on this! We have over 1,000 SKUs that needed to be manually re-categorised, this was very time consuming, but totally worth it when you see shop conversions up 19%.
How will the site continue to change to ensure it's offering a personalised experience to each of its consumers?
With this redesign, we're getting into an exciting state of perpetual motion as a team. Next up is thinking about what it means to onboard someone, to bring new customers into the fold. When someone joins Birchbox, how can we make that immersive and exciting? What can we do to ensure a great beginning to what we hope is a very long relationship? We want to be the home for beauty that our customers have never had before – that they didn't even realise was possible.