Alibaba Crosses 1 Billion Orders on 11.11 Singles Day Shopping Festival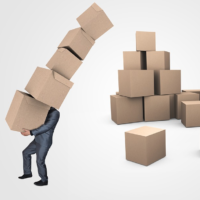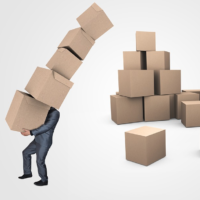 Alibaba Group has chalked up ¥213.5bn (£23.81bn) of gross merchandise volume (GMV) on its annual 11 November Singles Day Shopping Festival, crossing one billion in delivery orders for the first time this year.
Also coined '11.11', the event marked its 10th iteration this year, having started out in 2009 as an initiative to increase awareness of online shopping amongst Chinese consumers. Back then, 27 merchants participated in the shopping festivities.
This year, more than 180,000 brands were on board, up from 140,000 last year, and included 237 such as Gap, Nike, and Estée Lauder, which clocked more than ¥100m (£11.15m) in GMV on the day alone.
More than 40% of consumers made purchases from international brands, with Japan, the U.S., South Korea, Australia, and Germany the top five countries selling into China.
The total GMV for the day represented a 27% increase, compared to 2017, according to Alibaba, which attributed the strong sales to its deployment of technologies such as artificial intelligence (AI) and Internet of Things (IoT) as well as its continuing focus to integrate offline and online shopping experiences.
It also pointed to China's growing middle-class and desire for a lifestyle that consumed higher quality products and services as key growth drivers.
Alibaba's executive vice chairman, Joe Tsai, said: "I think you have to understand Alibaba and what Alibaba's doing in the context of the long-term secular trend that's developing in China, which is the rise of the Chinese middle class.
"That trend is not going to stop, trade war or no trade war", he said, in presumed reference to China's ongoing tariff conflict with the U.S.
According to estimates from eMarketer, Alibaba would account for 58% of China's total e-commerce sales this year, though its share was gradually declining. It also would churn USD$889bn (£690.1bn) in domestic e-commerce sales, up almost 23% from 2017.
As a whole, China's retail e-commerce sales would climb 34.3% to hit USD$1.53tn (£1.19tn) and contribute 29.1% of the country's total retail sales. Mobile retail sales also would increase 38.3% to reach USD$1.2tn (£931.52bn) and account for 78.8% of overall online retail sales this year, eMarketer projected.
It added that the number of digital shoppers in China this year would hit 560 million, up 9% from last year, and account for 48% of the country's population. Worldwide, some 1.89 billion people aged 14 and above were expected to make an online purchase this year, an increase of 9% from 2017.
Global retail e-commerce sales would climb 24.1% year-on-year to USD$2.9tn (£2.25tn) in 2018, contributing 12% of total retail sales. It also meant that China's online shoppers would generate more than half, at 52.6%, of the world's e-commerce sales this year, according to eMarketer.
Lure of integrated offline-online experience
Alibaba Group CEO Daniel Zhang also touched on the importance of brick-and-mortar merchants and their adoption of improved, digitised 'smart stores' across the country.
He added that Alibaba had been investing to expand its own physical footprint and partnerships, such as hypermart operator RT-Mart and home furnishing retail chain Easy Home, which had contributed to the 11.11 sales.
Zhang noted that some 200,000 smart stores were part of this year's 11.11 festival. "We truly believe the first thing for brick-and-mortar stores that want to go 'New Retail' to do is to go digital. All those retail partners actively participated not because it was a shopping day, but because it was a day to give people a unique experience", he said.
Online marketplaces such as Alibaba's increasing focus on integrating offline shopping experiences with online channels will prove crucial, as consumers appear to retain their need to touch-and-feel products before purchasing them.
SAP's Consumer Propensity report, for instance, revealed that Singapore shoppers wanted ease of use for basic services such as the ability to easily exchange products and a 24/7 enquiry service.
They also looked for a more tactile experience in which they could touch and feel products, easily view all options, and experience how the products would function in their daily life, said Jennifer Arnold, SAP's Asia-Pacific Japan and Greater China vice president of marketing.
Arnold said: "Those consumer desires are encouraging online brands to introduce physical locations to showcase products and give consumers the opportunity to try them out. That may be through a brick-and-mortar store, even if it's only a short-term pop-up or a dedicated space in another retail or public space.
"To attract customers in, the retailers may look to create a memorable, interactive experience for the customers in their locations, such as free yoga classes to sell athletics gear, or a reading by an author to sell books", she added.
She noted that retailers that were unable to establish a physical presence could consider virtual or augmented reality technologies, in which consumers had expressed an interest. These would help shoppers picture how products would look on them in real life, she said.
Arnold said: "With the surge in online shopping, now is the best time for retailers to attract new shoppers with unique experiences, but also use those experiences to build a connection and provide a strong incentive to keep them coming back for more after the holiday period ends."
Criteo's Southeast Asia managing director, Alban Villani, added that retailers that had enjoyed success on Singles' Day festivals did so because they tapped data to deliver integrated shopping experiences across online and offline channels.
He pointed to Alibaba Taobao's first physical presence in Singapore where it is part of a recently launched concept store, called NomadX, which melded digital and physical capabilities such as profiling shoppers, recommending products and deals, and improving customer engagement. NomadX is operated by Singapore real estate company, CapitaLand, and showcases products from various merchants and brands including Taobao, Digital Fashion Week, evenodd, and Révolte.
In addition, retailers that used AI-powered tools such as advanced retargeting, to remind shoppers about products in which they previously indicated an interest and to customise discounts for consumers, were able to encourage shoppers to return to their platforms and complete purchases, Villani said.
To support the scale and volume during the day's shopping activities, Alibaba said it had turned to various key technologies including AI, cloud, and blockchain.
For instance, its customer service chatbots handled 98% of customer queries and in nine different languages, including Chinese, Russian, Spanish, Thai, and Bahasa Indonesian. More than 800,000 merchants on its Tmall marketplace deployed the customer service chatbots during the shopping festival.
Alibaba's logistics arm Cainiao Network also showcased its new smart warehouse, located in Jiangsu Province and touted to be China's largest robotic warehouse facility. It encompassed 700 automated guided vehicles that helped move goods on-site.
In addition, Alibaba's cloud business unit boasted an elastic computing capability of more than 10 million CPU cores during 11 November, which it said was the equivalent to the capacity of 10 large-size data centres.
Its AI translation tool also supported 21 languages and facilitated communication between buyers and sellers on 11 November. The tool also was used for the first time on Lazada, in which Alibaba acquired a controlling stake in 2016.
The Southeast Asian e-commerce operator this year bumped up its involvement in the 11.11 festivities as part of the wider Alibaba ecosystem, extending the shopping event to consumers in Singapore, Thailand, Indonesia, Malaysia, Vietnam, and the Philippines.
11.11 spills over into Southeast Asia
At the end of 11 November, Lazada said more than 20 million consumers in Southeast Asia had browsed and purchased deals on its website and via its mobile app.
It did not reveal details regarding GMV or actual transaction numbers, but said more than 400,000 brands and merchants participated in the shopping festival. It also hosted 'Super Show' in Malaysia and Thailand that featured live games, variety show skits, and performances from local and international celebrities. It also held a three-day show leading up to 11 November in Ho Chi Minh City, Vietnam.
In an interview with RetailTechNews, Lazada's executive president Pierre Poignant noted that any efforts to deploy or integrate Alibaba's technologies on Lazada must take into consideration unique requirements of Southeast Asian consumers.
Lazada supports six markets in the region and each will have its own language and logistics issues, Poignant said. For instance, the Philippines' geographical spread is different from China and, hence, will have different logistics challenges.
He also noted that the social fabric is somewhat unique in this region and stronger than that in China, with high adoption of social media and social commerce. This means that some features that Lazada launched such as SlashIt, which encourages participation from friends to help reduce product prices, would be less prominent in China, Poignant said.