Weekly Focus APAC: Honestbee Unveils Singapore 'NewGen Retail' Store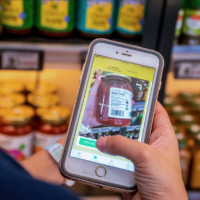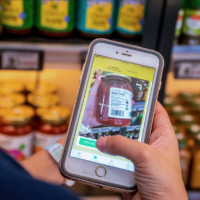 This week, online marketplace Honestbee has opened up a dining-cum-grocery store in Singapore that is closely integrated with modern technologies to offer "a multi-sensory" shopping experience.
Spanning 60,000 square feet, Habitat by Honestbee is touted as a "full supermarket, speciality fresh grocer, online fulfilment centre, and experiential dining destination" all rolled into one location.
It marks the first time the Singapore-founded company has ventured into the brick-and-mortar retail space, three years after it first began offering online food delivery services. It later expanded its services to include laundry and grocery delivery services.
It currently serves 16 cities across eight Asian markets including Japan, Indonesia, Taiwan, and Thailand.
Honestbee's founder and CEO Joel Sng described Habitat as a "NewGen Retail" concept, with the aim to tap retail technology to improve customer engagement and offer a multi-sensory shopping experience.
Customers would have to download the Honestbee app to enter and transact in the store, linking their credit card to the company's mobile wallet beePay.
Shoppers with 10 items or less can use the 'scan and go' function on the app, which allows them to bypass the checkout line and walk off with their items. Customers with a fuller shopping cart can drop off their trolleys at AutoCheckout points in the store and leave the scanning, packing, payments, and delivery to Honestbee.
The Singapore company said orders could be processed, from start to finish, within five minutes.
In addition, Habitat customers can order from the food-and-beverage section to dine in, take away, or for home delivery.
Orders made online are fulfilled by Honestbee employees, who use overhead conveyor belts located at the store to fill up and move customer orders. Drivers then pick these up for delivery.
More than 20,000 "Asian and global ingredients and daily essentials" are available for purchase online or in-store.
Citing figures from IGD, Sng noted that Asia would generate USD$1.2tn (£913.24bn) in grocery retail sales through to 2022, when the global market would be worth USD$2.7tn (£2.05tn).
He added that Honestbee planned to expand the Habitat store concept to the other Asian markets in it which it operated.
Tmall Establishes Partners to Drive Research for Brands
Alibaba Group's online marketplace Tmall has partnered with 10 global market research consultancies to help brands with their product development and innovation.
Led by Tmall's research and development (R&D) arm, Tmall Innovation Centre (TMIC), the alliance includes Nielsen, Kantar TNS, Euromonitor, and AdMaster. These partners have pledged to provide access to specialised analytics and research methodologies, with the aim to slash the time and cost brands need to invest to incubate new products.
Tmall's marketing and operations president Liu Bo said: "Product development is critical for the consumer goods sector, where the success of a new product can mean a greater win for the respective brand or category. For most leaders in the field, when it comes to their annual strategic product launches, failure is not an option. They need to hit targets."
Liu added that TMIC would help its brand partners generate targeted market awareness and with their future product launches.
According to Tmall, to date, 81 brands have signed up to partner with TMIC on new product development. These include Procter & Gamble, Unilever, Mattel, L'Oreal, and Samsung.
To date, these brand partners already have showcased 300 incubated products, most of which took less than six months to push from concept to market, said Tmall. Previously, a typical development cycle would take between 18 and 24 months.
Nielsen's vice president of e-commerce research, Hong Kai, said the partnership, given Alibaba's significant online retail reach in China, would enable the research consultancy to better understand the Chinese retail market and its consumers.
Hong said: "Alibaba owns the largest B2C and C2C platforms, with more than 600 million users shopping on its sites, as well as a dynamic pool of geographical, on-demand delivery and logistics analytics."
Admaster CEO Calvin Chan said his firm tapped TMIC to help its client, Nike, assess the performance of advertisement on various platforms, such as page views, add-to-cart rates, and video-to-sales conversions.
According to Alibaba, 12 million products made their debut on Tmall last year and this figure is expected to surpass 20 million this year.
Tmall President Jet Jing said: "Tmall aims to help every brand speed up its product R&D, innovation process, and time-to-market, hence, reducing the risks faced by introducing a new product. This also allows more new categories and products to feature in Chinese consumers' lives at a much faster pace."
Convenience & Personalisation Amongst Key Factors Fuelling Asia Online Grocery Market
Online grocery market share across key Asian markets is expected to climb up to 7.3% by 2030, fuelled by four key growth drivers: convenience, sustainability, personalisation, and technology.
Consumers are seeking convenience, particularly in Asia, according to global food processing and packaging vendor, Tetra Pak, which pointed to growth opportunities in services such as easy product replenishment and convenient packaging.
According to its Tetra Pak Index 2018 study, which was conducted by Euromonitor International, consumers also want more customisation of products and personalisation in their purchase experience. This demand is driving the direct-to-consumer business model, with up to 80% of consumer-packaged goods companies expected to move to this model by 2025, Tetra Pak said.
"Super-fast delivery" of as quick as 10 minutes also was expected to hit the market by 2025, triggering consumers to buy more frequently and in smaller amounts. This could add complexity to logistics, the report revealed, noting that supply chains could transform with the adoption of various technologies – specifically, RFID (radio frequency identification) and robotics.
According to the index, pockets of Asia will see different market trends and growth rates. The online grocery markets in Shanghai, Bangkok, and Jakarta, are expected to clock growth of between 4.2% and 7.3% from 2016 to 2030. Growth in these markets will be fuelled by infrastructure development, including increasing internet penetration rates and advanced logistics.
The South Korean market was defined as a "pioneer", powered by its innovation and credible online services, especially mobile, Tetra Pak said. The country's online grocery market share would hit 17.8% by 2030, up 6.3% from 2016.
Tetra Pak Asia's vice president of marketing Libby Costin said: "Online grocery shopping is here and it's growing fast. It will revolutionise the way food and beverage products are produced, sold, and consumed. However, this proliferating segment will also bring many opportunities for brands to differentiate themselves by providing an elevated customer experience."