Weekly Focus: Grab & Fave Look to Grow Platforms Through New Partnership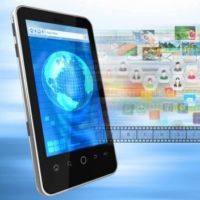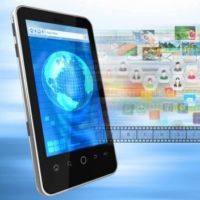 This week, Grab and Fave have formed a new partnership that aims to grow the companies' online platforms and services in Singapore and Malaysia.
Under the alliance, daily deals site Fave would integrate GrabPay and GrabFood on its platform, enabling its merchants to access Grab's e-payment and food delivery services.
Grab also would integrate the Fave mobile deals on its app and enable its GrabPay users to purchase Fave deals. This would be facilitated through GrabPlatform, which is a suite of APIs (application programming interfaces) touted to help partners more easily integrate components of Grab's technologies such as payments and logistics.
Integration of both Fave and Grab platforms will begin with consumers in Singapore and Malaysia, which the partners said aim to drive the growth of food delivery and mobile wallet services in both markets.
More cross-platform services also are in the works, including plans to enable Fave customers to spend their GrabPay balance at retailers and restaurants as well as to purchase deals listed on the Fave marketplace. These include dining vouchers, travel, and beauty packages.
Fave's founder Joel Neoh said: "By providing GrabPay wallet as a payment option on the Fave platform, our merchants will immediately benefit from additional customer traffic from the millions of people who use the Grab platform daily. For customers, we have just made life easier for paying at our Fave merchants by partnering with the leading mobile wallet in the region."
Deliveroo Unveils Subscription Service in Singapore
The UK-based food delivery service is introducing its subscription service in Singapore, offering unlimited free delivery at S$10.9 (£6) a month.
Apart from saving on the S$3 (£1.65) delivery fee per order, subscribers of Deliveroo Plus also are promised exclusive discounts every month.
The subscription service was first piloted in the UK last year and, thereafter, was launched in other markets such France and Spain.
According to Deliveroo, more than half of its Singapore consumers order in more than three times a month. Its local general manager Siddharth Shanker said: "The UK launch showed us that people really do love the service and Deliveroo is working on making it even better with tons of additional promotions, rewards, and discounts from their favourite Deliveroo restaurants."
Lack of E-Payment Trust Holding Back Singapore Consumers
Just half of consumers in Singapore (53%) describe e-payment wallets and apps as adequately secure, rating such payment platforms between 7 and 10, with 1 the least secure and 10 the most.
In comparison, 65% of consumers across five Southeast Asian markets thought likewise, according to VMware's Banking 2020 Study, which surveyed 6,000 respondents from Indonesia, Malaysia, Singapore, the Philippines, Thailand, and South Korea.
At 77%, Indonesians were the most confident in the security of e-payment wallets and apps amongst Southeast Asian markets, followed by the Philippines and Thailand, at 69% of each country.
Singapore consumers also were the least confident in the security of mobile banking apps, with 65% rating the security of such tools 7 to 10, with 1 the least secure and 10 the most. Across the five markets, 71% of respondents thought likewise, with Indonesians again the most confident in the security of mobile apps, at 80%.
VMware's Southeast Asia and Korea vice president and managing director, Sanjay K. Deshmukh, said: "With Singapore expected to be 82% cashless by 2022, according to Frost & Sullivan's Future of Cashless Payment in Singapore 2018 report, banks and FSIs (financial services institutions) have a pressing need to boost their cybersecurity defences. Existing architecture is insufficient to guard against this new payment reality – banks and FSIs need a new network infrastructure to protect their apps, data, and users across multiple cloud environments."
Lazada Aims to Drive Gender Equality
The e-commerce operator has joined the International Finance Corporation as a founding member to help lead the Digital2Equal initiative, an 18-month programme that aims to drive economic opportunities and gender equality for women in emerging markets.
Amongst its efforts to do so, Lazada said, was its Ladies First programme, which specifically targets female shoppers and hopes to encourage more women to use digital platforms. The scheme features female role models, including influencers and Instagrammers who have a significant following in the fashion and mother and baby communities.
Lazada said the goal here was to "foster a community of women for women" across the six Southeast Asian markets in which the company operates, including Singapore, Malaysia, and Indonesia.
The e-commerce site added that it would work with non-government organisations to establish training and outreach programmes specifically for underprivileged women.
Lazada's group CEO and chairwoman Lucy Peng said: "[Southeast Asia] is a uniquely diverse region with different spoken languages, cultures, and states of development with varying degrees of challenges for women. Lazada has always been supporting the female community in Southeast Asia, from providing selling opportunities on our platform to hiring women riders among our courier fleet. We strongly believe that when women are empowered, they can bring positive change and shape the future of all those around them, from their families to society at large."
The company's other initiatives include the 'mompreneurs' programme, which aims to equip stay-at-home mothers with the resources they need to run an online store. These encompass free training and assistance to help them set up their online shop, as well as subsidised photography fees to enable them to include product images on their online stores.
Currently available in the Philippines, Lazada said it is looking to expand the mompreneurs initiative to other markets.