UK & Japan Lead the Way for M-commerce; Delivery Failure Costing Consumers & Retailers
by Hugh Williams on 4th Oct 2018 in News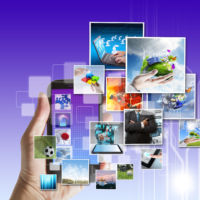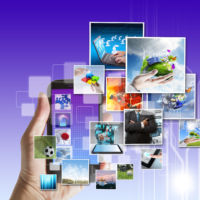 RetailTechNews' weekly roundup brings you up-to-date research findings from around the world. In this week's edition: UK & Japan Lead the Way for M-commerce; Delivery Failure Costing Consumers & Retailers; and Technology Will Help Build Stronger Relationships with Retailers.
UK & Japan Lead the Way for M-commerce
The UK and Japan lead the way alongside Norway, Sweden, and Denmark as the top five mobile commerce leaders in the world.
Since the same period last year (Q2 2017), sales made on smartphones have increased in the UK in Q2 2018 by 24%. In addition to this, Criteo's Q2 2018 Global Commerce Report (GCR) reveals that 'pure play' retailers (those operating solely online), which promote their shopping app, see the highest share of app transactions (31%) compared to retailers with physical stores (21%).
In the UK, 55% of sales made online take place on a mobile. Smartphones make up 32% of the sales made via mobile, while apps (either on a smartphone or tablet) make up 26% of mobile sales. Tablets only account for 7%, a decrease of 32% since last year.
Mobile (web and app) now accounts for 59% of all online transactions made in EMEA – having increased 4% since Q1 2018 and overtaking desktop (41%), which has decreased by 4% since Q1 2018. For retailers with a shopping app, app sales now account for over a quarter (26%) of all transactions made online in the region – ahead of pure app sales in Americas, which is just 18%.
In Europe, conversion rates on shopping apps have increased by 4% since Q1 2018 and now sit at 17% – that's more than 3x higher than on mobile web conversions (5%) and 5% more than desktop conversions (12%).
Delivery Failure Costing Consumers & Retailers
UK retailers, delivery partners, and customers are losing £1.6bn by getting delivery wrong, according to a study by IMRG.
With consumers turning to online shopping to increase convenience and cut costs, the price borne by the customer for failed delivery should ring alarm bells for retailers.
It costs the consumer on average £2.90 for re-delivery, £7.41 to collect a parcel from a depot, £2.53 for late delivery, and £5.26 for a lost delivery, with the costs coming largely from money spent on calls and travel to depots, not to speak of the time, effort, and frustration involved in what was meant to be a seamless process.
For cash-strapped retailers looking to compete with Amazon and grow in straitened economic times, the costs are far higher.
It costs a retailer £4.90 for a failed first delivery that has to be re-delivered, whilst a pick up from the depot incurs no cost, a late delivery costs the retailer £21.64, whilst a lost delivery costs a whopping £123.61.
For carriers, the cost of a re-delivery comes to £2.01, with collection slightly more expensive at £2.74, but far less than the £7.41 stomached by the consumer and failed delivery costing £18.27. Significantly, IMRG's research suggests that no cost is borne by the carrier for a late delivery.
Technology Will Help Build Stronger Relationships with Retailers
Almost seven-in-ten (69%) consumers believe that technology will be a powerful tool in helping retailers build stronger relationships with their customers, according to data from Conversity. This figure rises to 86% among millennials.
Two-thirds (66%) of respondents state that the quality of advice provided online is crucial when purchasing high-value products; and almost half (47%) say that comprehensive sales information being available is important when shopping in a physical store.
Consumers have a clear idea of what they want technology to do to make their lives easier. The most popular choice is to see a solution that provides ease of checkout (36%). A third (33%) would like to see tech that enables detailed information on products to be provided, rising to 39% for baby boomers and dropping to 29% for millennials.
Also intriguing is the third most popular choice, which is tech that makes it easier to compare different product features and benefits. This is cited by 31% of the total respondents, with baby boomers in the lead once again, at 38%.