The Incremental Visit: The Opportunity to Measure What Matters
by Hugh Williams on 12th Oct 2018 in News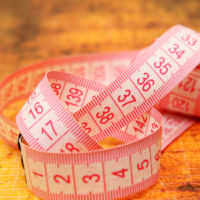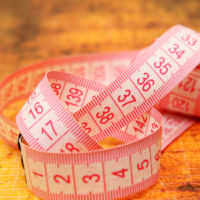 Thanks to the advances in location technologies, it is possible to know which visitors to a retailer's store have seen the brand's ad. However, simply measuring total in-store visits of consumers exposed to a digital campaign is not enough to know the effectiveness of a retailer's advertising. In fact, this can lead to wasted ad spend or the application of inaccurate insights to future drive-to-store campaigns. In this piece for RetailTechNews, Andy McNab, UK managing director, S4M, explains the significance of measuring incremental visits and why it's the new retail industry standard for obtaining the best return on your ad investment.
Not all visits are the same
When a retailer's main KPI of success is the total number of visits during a digital campaign, their evaluation is based on calculating their average cost per visit (CPV). However, there is a difference between consumers who went to a point of sale because they saw the ad and organic traffic of individuals who would have gone without seeing the ad. CPV does not make this distinction. Therefore, retailers often end up paying for an inflated number of visits that include organic footfall to their stores when using the CPV as the primary indicator of campaign effectiveness.
To truly understand the impact of a digital advertising effort, retailers should only measure and pay for footfall that can be directly attributed to a drive-to-store campaign. Consequently, if you are not able to isolate your incremental visits, you're probably paying for organic as well.
Obtaining the incremental visit rate
The best way to isolate the incremental visit is by using the uplift methodology. It is the process of comparing the behaviour of users in a brand's target audience who are exposed to their digital ad, to the behaviour of users not exposed. When using this methodology, best practices dictate that retailers have a control group, of individuals not exposed to the ad, that is composed of randomly selected users with the exact characteristics of the group exposed to the ad. Otherwise, it is an apples to oranges comparison of behaviour where brands can't be certain as to whether they are generating incremental visits.
Avoid the judge and jury trap
Advertisers are no longer blindly trusting media vendors to measure their campaign KPIs, such as impressions, click, and solutions. Double verification is the industry standard. So, when assessing a drive-to-store's performance, retailers should verify that the same vendor running the digital campaign isn't measuring offline impact. This ensures impartiality when evaluating the results of an advertising effort.
Don't suffer from 'too little, too late'
There is no need for retailers to wait until their campaign is over to apply the insights gained during their drive-to-store. Brands can partner with vendors providing the capability to access real-time footfall data, including uplift, and the ability for retailers to adjust established parameters to optimise performance. Otherwise, brands can only leverage the insights post-campaign. Remember, no real-time data, no optimisation.
The new standard
It's crucial for retailers to remember that quantity over quality only works in the short term. On the surface, a drive-to-store effort generating a high amount of footfall uplift may initially appear to be a great result. However, if a large proportion of this footfall originates from organic traffic, the brand is overpaying and missing the opportunity to gain potential revenue. Ultimately, the cost per incremental visit (CPIV) model is the new standard for any retailer who wants to measure and pay for what truly matters, additional visits to their stores that can bring new sales, directly attributed to their digital campaign.