ONS Shows Online & In-Store Growing Simultaneously: The Industry's Opinion
by Hugh Williams on 5th Oct 2018 in News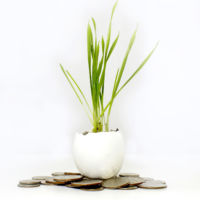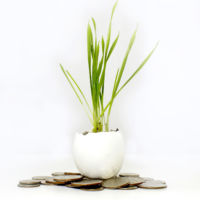 Online and in-store sales are growing fast, according to research by the Office for National Statistics, published 21 September. Despite the common misconception that the rise of online retail is coming at the expense of physical stores, this report highlights that the current retail ecosystem is allowing both to thrive.
Key findings from the report show that so far this year:
- Shoppers have spent about £366bn on retail sales, 4.7% up on the previous year
- During 2017, online-only sales grew by 15.9% to reach £59.8bn, while store sales were 2.3% ahead at £306bn
- Shoppers still spent most of their money (82%) in stores
- Most online spending took place not at multichannel retailers websites, but with retailers that have no stores
Looking at how different categories performed online, food sales were 5.5% up on last year, but 0.2% down on last month, and accounted for 5.5% of all retail spending on groceries. Department store e-commerce sales grew by 26.1% on last year (+1.5% on the previous month) to account for 18.4% of spending in the category; while sales at textiles, clothing, and food stores were 10.4% up on last year, but 1.4% down on July, and accounted for 17.2% of sales in the category.
Household goods stores showed fast growth of 27.3% in e-commerce sales – 10.2% up on last year – to reach 13.1% of all sales in the category. Retailers without stores – mostly pureplay retailers, but also including market stalls and auctions – saw sales grow by 14.4% to reach 78% of spending in that category.
RetailTechNews spoke to retail leaders to find out more about what the results mean for the industry:
Ed Bussey, CEO, Quill, says: "It's encouraging to see from the ONS report that online retail is growing alongside the high street, rather than at the expense of it. However, the report also made clear that digital pureplays like Amazon and ASOS account for the lion's share of this growth, while multichannel brands trail behind.
"To protect their share of the online market, and compete effectively with continually emerging pureplays, multi-channel retailers must focus on delivering exceptional online experiences for their customers. This extends from the basics – intuitive, mobile-friendly website design and navigation, fast and accurate product search, smooth checkout processes, convenient delivery options – through to the often-overlooked, but crucial, website content that influences consumer decision-making immediately prior to purchase, such as product descriptions and buying guides."
Geoff Smith, CMO, Rokt, feels that "customers don't choose a single method to interact with their chosen retailer – that e-commerce sites can't rely on a one-size-fits-all approach to engagement". He continues: "focusing solely on e-commerce transactions isn't enough. Retailers need to shift their focus to effectively optimise to the customer – not just the channel or product. Retailers are great at using product data to deliver further messaging to customers via the channel on which they have just interacted. But real value comes from understanding who the customer is, how they prefer to engage over time, and using this insight to drive the next-best action – downloading a members-only app, signing up to the retailer's newsletter, making a related purchase, following on social, or visiting in-store."
Marino Gualano, general manager and co-founder, MainAd, says we should not be shocked by the success of retailers that do not have a physical location: "It's no surprise that the pureplay retail sector is expanding at such a rapid rate. Online shopping means consumer choice is no longer limited to what is stocked in an individual store, with a whole range of different products available that they would otherwise not have access to. Digital search also gives consumers more control, allowing them to browse specific products across a variety of retailers at any time in any location, comparing prices, and even bidding for items through auction sites.
"Digital retailers can also provide a more personal shopping experience for consumers, using their browsing and shopping history to provide special offers, discount codes, and recommendations about products they are searching for, and helping to guide them on each individual customer journey."
Wayne St. Amand, CMO, Visual IQ, a Nielsen Company, says that consumer choice is driving this trend: "While the ONS results show an increase in online sales, this is predominantly in the pureplay online domain, indicating spending habits are more nuanced than we think. Today's consumers have more options over how they browse, research, and purchase products, often going back and forth between online and offline channels before making a transaction. In fact, these channels often complement each other – online channels bring speed and convenience and the ability to compare prices, while brick-and-mortar stores offer the ability to see, feel, touch, and try out items before purchase. In today's omni-channel world, retailers must capitalise on the strengths of both online and physical stores in order to meet the changing demands of consumers."
Dallas Lawrence, chief brand officer, OpenX, explains the results by looking at consumers' media consumption habits: "With the average UK consumer on their smartphone for over three hours a day, it is easy to see why the rise of online sales is being driven by pureplay retailers. The stats from the recent ONS retail trends report – showing growth in sales figures for both in-store and online retailers – signals buoyant consumer optimism, while supporting our research, which suggests pursuing a mobile-heavy omni-channel approach to engage shoppers is best for retailers."
Tiffany Carpenter, head of customer intelligence, SAS UK & Ireland, comments that "online retail has been drowning out the brick-and-mortar stores all over the world – we have seen big retail names tumble into administration over recent years, along with the demise of department stores. However, there is hope for the physical in the battle against the virtual in the form of retail analytics.
"By tapping into the data that customers give up online, retailers can understand their customers better: what they want, where they want it, what colour they want it in, and how many they want. This form of analytics allows the online environment to support stores, rather than taking business away from them.
"The more you know what customers are looking for, the more accurately you can adjust inventory and make decisions about what to stock and when. As operations become more efficient, the pressure on sales margins decreases."
Richard Willis, VP innovation & growth, Aptos feels that "perhaps the most important takeaway from the latest ONS figures is that this online boom isn't having a negative impact on brick-and-mortar stores, which still account for 82% of sales. Retailers must not forget the vital role that physical stores play in the retail mix. Increasingly, retailers are seeing a high percentage of in-store collections for online purchases, as consumers are taking advantage of free delivery to their local shop and the convenience of click-and-collect.
"Modern brick-and-mortar retailers are capitalising on the fact that, although e-commerce can deliver great customer experience through the wide range of choice and ease of sales, they can't deliver an immersive physical experience. Consequently, we are seeing savvy retailers use their stores as experience centres, allowing customers to see and feel the merchandise firsthand and create a connection with the brand before making purchases."
Meanwhile, Manu Tyagi, associate partner, retail & consumer goods practice, Infosys Consulting: tells us that "in today's connected world, the lines between the online and offline retail experience are becoming increasingly blurred. This is evident in recent ONS analysis, which found that both online and store sales are growing – and that growth in online sales is not coming at the expense of stores, where shoppers still overwhelmingly spend their money.
"As we've seen pureplay retailers, such as Misguided and Amazon, expand from digital-only to brick-and-mortar stores, we know that brands are starting to recognise the importance of having a high street presence. Learning from the online shopping boom to improve the in-store experience will enable brands to meet the needs of how consumers want to be engaged now.
"We're seeing pressure from more nimble, innovative retailers, who are harnessing new technologies to deliver better customer experiences, more efficient supply chains, more choice, and lower costs. To stand out from the crowd, retailers need to harness technology to differentiate their customers, as each shopper responds to different offers and loyalty tactics.
"But promotions and loyalty cards are no longer enough to ensure a personalised, individual experience and retain business. Putting the customer experience first, focusing on convenience, and embracing new technologies are all important parts of the jigsaw to continue the upward trend of sales – both online and in-store – for the UK's retail sector."
Finally, Michyl Culos, head of marketing communications, Mailjet, says that the report shows that marketer's "most immediate assets are a marketer's own digital properties. Direct marketing, for example, has responded to the way consumers use websites by building email layouts resembling familiar online retail environments with highly interactive content, making emails shopable to increase sales. Online pureplay retailers know how to use technology in ways that make consumer experiences more relevant, curating content, links, images, and even special offers based on user data.
"While it's easy to assume personalisation means customising online communications to every single consumer, it is actually about personalising your content to broad categories like interests, behaviours, or other attributes that many people can have in common. Today, every business should be investing in their online presence and their own properties in this way."