Modern Customers Require Effective Systems Integration: Q&A with WHISHWORKS
by Hugh Williams on 3rd Oct 2018 in News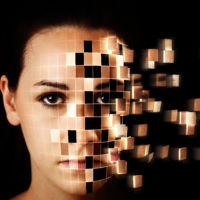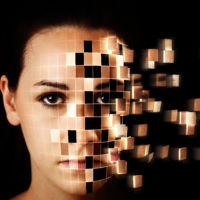 It seems like all retailers have a data problem. Some don't have enough and don't understand their customers, while others have too much and don't know how to interpret it (again, resulting in a poor understanding of customers). In this Q&A with RetailTechNews, Edward Davies (pictured below), VP sales, WHISHWORKS, explains how systems integrations can help retailers tackle data problems head-on, as well as the challenges of effective data analytics. 
RetailTechNews: Can you explain what WHISHWORKS does? 
Edward Davies: WHISHWORKS is an IT integration consultancy, specialising in MuleSoft integration and big data. We help companies from different industries access, process, and derive value from data that may reside in various systems and applications, legacy and new, on premises and in the cloud. In essence, this is the basis for transformation where everything is connected in a secure, automated, and highly agile manner, bringing new operational efficiencies and business insights to help companies successfully compete in the digital economy.
Why is effective systems integration so important to retailers?
There is a massive shift in the retail market, driven by digitally savvy consumers who are using a growing number of devices and creating an on-demand culture in which they expect connected experiences across all channels. From a retailer's standpoint, this means that all systems and applications need to be seamlessly integrated so that information across the business is aggregated and available in real time.
From our work with many of the UK's high street brands, the benefits of creating such a highly connected and agile environment are manifold. A unified view of the entire operation leads to greater efficiencies across the retailer's value-chain; and when critical information is readily available, this leads to more accurate and faster decision-making. At the frontend, creating a single 360-degree view of the customer allows retailers to provide personalised, consistent experiences across physical and digital touchpoints. Moreover, ensuring that product information is accurate and up-to-date at all times across channels, increases customer satisfaction and brings significant reduction in customer complaints, returns, and cart abandonment rates.
How can integration help retailers make better business decisions? 
The effectiveness of a business decision largely depends on the quality of information it is based on. To be of use, this information needs to be inclusive, accurate, and timely.
Over the years, many retailers have amassed various systems and applications to serve the specific needs of different departments across the business. Many of those systems are now outdated and inflexible, connected with point-to-point integrations that create siloed data and prevent efficient data sharing.
Without proper data integration, accurate data analytics is virtually impossible – which, in turn, hinders effective business decisions. At WHISHWORKS, we have identified an API approach to integration as the most effective and future-proof solution for growing and transforming business. APIs release retailers from rigid point-to-point integrations and allow them to integrate data from numerous internal and external sources and locations quickly and in real time. This creates a clear data landscape that can be easily accessed by performance management, analytics, and business intelligence tools to help retailers in their decision-making process.
In what areas are retailers falling short, when it comes to systems integrations and analytics at the moment? 
In our experience, perhaps the biggest obstacle for retailers is being able to adopt more data-driven and agile business models. Such models will allow them to optimise (if not transform) their operation, create innovative go-to-market strategies, improve customer experiences, attract the right talent, successfully compete against digital disruptors and, ultimately, become market-makers themselves. But for this to succeed, it is important that leadership teams not only understand the transformational nature of digital technologies, but also commit to defining and setting expectations across the organisation. This will enable business units and IT departments to align their efforts with the corporate strategy and will prevent decision making to occur in organisational silos, which is the main cause of failure in many business transformation initiatives.
The other challenge to digital adaptation, that many of our retail customers highlight, is the lack of the required skillset that will help them take advantage of the digital opportunity. Data projects require experienced teams of consultants, developers, architects, data scientists, and analysts versed in a number of technologies.
This lack of skillset, combined with a limited understanding of how digital economy can benefit them, leads more and more companies to turn to consultancies like WHISHWORKS for help.
What does the future hold for WHISHWORKS? 
Digital technologies are already leading innovation across all industries, creating new opportunities, remaking markets, and fuelling competition. The common denominator is data; and at WHISHWORKS we are strategically positioned to help companies access, process, and monetise their data. For us, the future is already here, as technologies like artificial intelligence, machine learning, and IoT are rising up the agenda of CXOs and they come to us to help them reinvent internal and external processes to meet business goals, innovate, and get ahead of competition.