Weekly Focus: JD.com Extends Shopping Platform to Hotel Rooms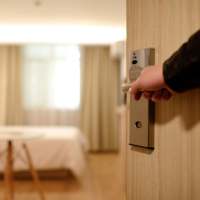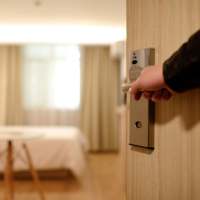 This week, JD.com has teamed up with several hotels to showcase its technologies and marketplace products, enabling guests to purchase items they find in their rooms.
Selected rooms at these partner hotels including Wanda, Sheraton, Beijing 5L, and Greenland, would be suited up with products identified to be popular amongst travellers, such as power banks to charge their devices, a Philips Sonicare electric toothbrush, and JD.com's smart speaker cum personal assistant device.
The Chinese e-commerce giant said it introduced the programme after realising that many of its 300 million customers made purchases whilst they travelled.
Under the initiative, guests can purchase products they enjoyed using during their stay by scanning a QR code in the room. These items then will be sent out for delivery to their hotel or home.
JD.com's lifestyle business director Jing Zhou said: "We know from our customers that they love to take the convenience of JD everywhere they go. Working with hotels is a great way to show how boundaryless retail can make that experience even more seamless.
"By partnering with top hotel brands across China, we can both enhance the experience of hotel guests and offer more targeted, high-quality exposure for our brand partners."
Alibaba Readies Chatbot 'Upgrade' for 11.11 Shopping Festival
The Chinese e-commerce operator says it has beefed up its chatbot with stronger predictive capabilities and scalability in preparation of its annual 11 November shopping festival.
Dubbed 'Alime Shop Assistant', the customer service chatbot received several "new upgrades" this year, including better predictive analytics to anticipate what consumers might ask next, Alibaba said.
It also would provide 24/7 automated customer support and greater scalability to manage peak volumes. In addition, it would automatically trigger alerts to drive shopping decisions, such as reminders about discount vouchers that consumers could access.
According to Alibaba, the Alime Shop Assistant is available for free to all merchants on its e-commerce platforms, including Taobao and Tmall.
Currently used by 600,000 merchants, the chatbot was touted to be able to reduce call centre costs for retailers and offer a more natural interaction, due to Alibaba's "human-computer" interaction technologies.
During last year's 11.11 shopping festival, Alime Shop Assistants handled 100 million conversations with customers, fuelling sales that accounted for 15% of the day's gross merchant volume (GMV). The event last year had chalked up ¥168.3bn (£19.22bn) in GMV.
Beauty brand L'Oreal Paris, for instance, used the chatbot to handle 86% of customer queries on its Tmall store, compared to 49% in the previous month. The customer support tool had a resolution rate of 63%, said Alibaba.
The Chinese vendor's chief customer officer Wu Minzhi said: "We hope that through intelligence-driven, human-computer interaction, we can enable the merchants on our platforms and help their businesses run more smoothly."
DingTalk Keeps Retailers on Tabs
Alibaba also has added new features in its enterprise chat app DingTalk, that are targeted at brick-and-mortar retailers looking to digitise their operations.
Store assistants, for instance, will be able to use the app to upload notes and photos to an online inventory journal, where changes can be viewed in real-time by store managers. A task command centre function also enables retailers to manage promotional campaigns, such as creating games and allocating tasks to employees.
Customers also will be able to scan an employee's personalised QR code when making purchases or joining the retailer's loyalty programme. The more scans an employees collects in the app, the bigger their bonus payout, according to DingTalk.
With the app, retailers also can send out alerts to consumers about discounts, membership rewards, and other content to deepen customer engagement with the brand.
In addition, retailers can distribute campaign assets from their headquarters to stores across China through a content hub feature within the app.
DingTalk added: "These tools incentivise customer-facing staff to take on more proactive sales functions – both online and offline – while helping brands attract and retain loyalty club members."
Alipay Doubles In-Store Overseas Transactions this Summer
In other news, Alibaba says its mobile payment platform Alipay has processed 2.6 times more in-store transactions overseas this summer break, compared to the same period last year.
Asian markets contributed the bulk of the transaction volume, with Hong Kong leading the pack, followed by Thailand and South Korea. Japan, Macau, Australia, Singapore, Taiwan, and Malaysia also were part of the top 10 list, with the United States rounding up the group at 10th position. The U.S. placed nineth during last year's summer break, which spanned two months from 1 July to 31 August during both years.
According to Alibaba, the number of Alipay transactions in Russia climbed by more than 5,000%, fuelled by Chinese consumers who travelled to the country that hosted this year's World Cup.
Several countries in Northern and Western Europe also clocked double-digit growth in transaction volume, including Luxembourg, where the number of Alipay transactions increased 39 times, and Switzerland, which saw volume grow 18-fold.
The average spending per Alipay user grew 43% year-on-year to ¥2,955 (£332.98), with France registering the highest average spend, at ¥11,386 (£1,283). European markets made up more half of the top 10 countries in terms of average spending per user, including Denmark, Italy, and the United Kingdom.