Weekly Focus: JD.com Expanding Supermarket Chain & Opens Up in Seoul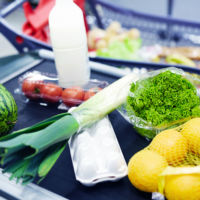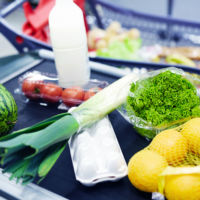 This week, Chinese e-commerce giant JD.com has unveiled plans to expand its network of fresh food stores, 7Fresh, across China as well as made its foray into the Korean market with a new office set up in Seoul.
JD.com said it inked agreements with 16 real estate companies to facilitate the expansion of its supermarket chain, which was launched earlier this year, into Shanghai, Guangzhou, Shenzhen, and Chengdu. The partners included China Poly Group, Vanke, and Yuexiu Property.
Fresh produce accounts for more than 70% of 7Fresh's inventory, of which 20% is sourced directly from overseas suppliers, according to JD.com. It added that all leafy produce is restocked within 24 hours and a selection of its products could be cooked on-site at 7Fresh outlets.
7Fresh CEO Wang Xiaosong said: "7Fresh redefines the offline retail experience by combining the best parts of fresh grocery markets and top-quality restaurants with cutting edge e-commerce technology. With the expansion of 7Fresh into more cities across China, we are bringing 'boundaryless retail' to even more shoppers for an incredibly convenient and enjoyable way to buy fresher, safer, and more reliable products."
According to JD.com, the supermarket chain offered 30-minute delivery from its stores to online shoppers. The e-commerce operator added that it used data analytics to choose the most appropriate number and type of products to offer based on each store's specific requirements, hence, improving inventory management.
JD.com this week also made its foray into the Korean market with the opening of its office in Seoul, which its said would "significantly increase" its procurement capabilities in the region.
Located in the central business district, the new outfit would help bring in local brands that are popular on the JD.com marketplace and ease their entry into the Chinese market.
According to JD.com, South Korea is one of the most popular markets for cross-border shopping amongst its online shoppers. In particular, categories such as skincare, health supplements, and maternity products are popular on the site.
JD.com's global presence includes Tokyo, Melbourne, Paris, and New York.
Alibaba Serves Up Robots for Hotels & Onboards Walgreens Boots Alliance
Alibaba has unveiled a robot it says is designed specifically for the hospitality sector, with the ability to deliver laundry and food to guests.
Developed by the Chinese vendor's artificial intelligence products unit A.I. Labs, the new service robot will be available for deployment next month.
The bot is encased in aluminium and equipped with "multi-sense" data functionalities, as well as parallel computing, which enables its system to provide faster responses. It has a semantic map, autonomous navigation system to identify and avoid obstacles, communication system to control elevators, and facial-recognition technology to verify identities.
Guests will be able to communicate with the robot using voice commands and through touch and hand gestures. The bot's responses are powered by AliGenie, which is the software that also powers Alibaba's Tmall Genie smart speaker.
The robot stands up under one metre tall and moves at a speed of up to one metre per second, the Chinese vendor said, adding that the new bots would be tested at hotels to assess their suitability for deployment in hospitals, restaurants, and offices.
In a separate announcement, Alibaba announced that retail pharmacy Walgreens Boots Alliance had launched a flagship store on its e-commerce marketplace, Tmall Global.
The retail chain would offer three of its top Boots brands: No7, Soap & Glory, and Boots Cucumber.
Walgreens Boots Alliance's executive vice president Ken Murphy said the launch would further drive the company's product globalisation, as well as support its wholesale and retail pharmacy business in China, offering a new direct sales channel to consumers.
Outside its domestic markets of U.S. and Europe, the pharmacy chain has presence in 35 countries including Thailand and Korea.
Amazon Earmarks £720m Investment in Indonesia
Amazon's cloud computing business has earmarked Rp14tn (£720m) to facilitate its entry into the Indonesian market, according to government officials.
The investment would stretch over 10 years and see Amazon Web Service compete against its Chinese competitor Alibaba, which in March 2018 opened its data centre in Indonesia.
Amazon's vice president Werner Vogels had met with Indonesian President Joko Widodo to discuss the U.S. internet giant's plans, the country's finance minister Sri Mulyani Indrawati told local magazine Tempo.
There were no details on whether Amazon's investment would extend into Indonesia's e-commerce market, which McKinsey estimated to be worth USD$8bn (£6.11bn). It would further expand to reach USD$40bn (£30.57bn) by 2022, the consulting firm projected, adding that Indonesia had 30 million online shoppers last year, about 15% of the local adult population.
The local e-commerce market currently is dominated by local player, Tokopedia, in which Alibaba had invested USD$1.1bn (£840.73m). The Chinese internet giant also owns Southeast Asian e-commerce player Lazada, which has operations in Indonesia.
Amazon launched Prime Now in Singapore last year, opening a 100,000 square-feet facility in the city-state and its largest Prime Now fulfilment hub worldwide.