Weekly Focus: Alibaba Begins One-Year Succession Plan as Jack Ma Preps Departure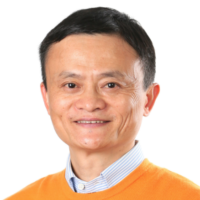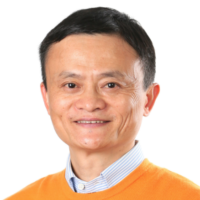 This week, Alibaba Group has unveiled a one-year leadership succession plan as its executive chairman, Jack Ma, prepares to leave the company he co-founded and hand over the reins to current CEO Daniel Zhang.
Ma, whose face and name have become synonymous with the e-commerce giant, will remain in his role until 10 September next year to ensure a smooth transition to Zhang, according to Alibaba.
The announcement, which was released on 10 September when Ma celebrated his 54th birthday, also revealed that the co-founder would serve out his current stint as member of the company's board until its annual general meeting in 2020.
In his letter to employees, shareholders, and customers, Ma penned that he had spent the past decade putting in place his succession plan and, in 2013, had begun handing over CEO responsibilities.
Noting that Zhang had been with the company for 11 years, Ma said his successor had demonstrated "superb talent, business acumen, and determined leadership". In Zhang's hands, Alibaba has achieved 13 consecutive quarters of growth, he said.
Ma added: "His analytical mind is unparalleled. He holds dear our mission and vision. He embraces responsibility with passion and he has the guts to innovate and test creative business models."
Zhang was appointed Alibaba CEO in May 2015 and had first joined the company as chief financial officer of Taobao Marketplace in August 2007. Alibaba was founded in 1999.
Upon serving out his one-year notice, Ma – who had trained as a teacher – planned to return to education and remain as founding partner of Alibaba Partnership.
"Teachers always want their students to exceed them, so the responsible thing for me and the company to do is to let younger, more talented people take over in leadership roles, so that they inherit our mission 'to make it easy to do business anywhere'."
Fave Raises £15m with Eyes on 100k Firms
The Southeast Asian e-commerce operator has secured USD$20m (£15.48m) in Series B funds, which it says will drive its aim of serving 100,000 offline businesses by 2019.
The funding round included several existing investors such as Sequoia India, Venturra Capita, and SIG Asia Investment, said Fave, which was founded in 2015 as a fitness-sharing platform before it expanded its offerings to encompass other product categories including beauty, dining, and lifestyle.
In 2016 and 2017, the company acquired deals and coupons site Groupon's operations in Singapore, Malaysia, and Indonesia.
Fave estimated that, in 2018, it would help generate more than USD$100m (£77.38m) in revenue for "tens of thousands" of offline businesses, which offered more than 40,000 rewards through its app.
The e-commerce company added that more than three million consumers used its app and it processed "millions of transactions" across 15 cities in Singapore, Malaysia, and Indonesia. Its platform includes a mobile wallet, called 'FavePay', which was introduced last year.
Fave's founder Joel Neoh said: "Consumer behaviour is changing, with buyers spending more time online than offline. Fave aims to help make it easy for all offline businesses to go online through the Fave platform, [helping] retail businesses in food and beverage, consumer goods, lifestyle services, and other categories transform themselves to meet the needs of tech-savvy consumers in Southeast Asia.
"As a mobile platform, our goal is to serve 100,000 offline businesses by 2019; and we are very excited as this funding will help us get one step closer to achieve that milestone", Neoh said.
Alipay Looks to Widen Japan Reach
Alibaba is looking to expand the reach of its mobile payment platform, Alipay, in Japan and widen its network in the lead up to Tokyo Olympics 2020.
The e-commerce giant said it aimed to establish partnerships with local banks and businesses, so tourists visiting Japan would be able to tap the payment platform to pay for goods. Specifically, it would enable visitors from China to transact with a product they were familiar with, said Alibaba's Ant Financial Services Group, which managed Alipay.
Citing figures from Japan Tourism Board and Tourism Agency, Ant Financial said some 7.35 million Chinese visited Japan last year, up 15.4% year-on-year, and spent JPY¥1.6tn (£11.15bn) in the country. These figures were expected to climb with the Olympics Games in 2020, it said.
Alipay also estimated that Chinese travellers, on average, each spent CNY¥3,900 (£439.25) in Japan between July and August this year. This was a 52% growth from the previous year, while total transaction volume climbed 165%.
Ant Financial CEO and executive chairman Eric Jing said: "Alipay is dedicated to enhancing user experience and creating value for small and micro businesses through technology. The Tokyo Olympics, and the hike in visitors that this will bring, is a good target for us to ensure the Alipay platform serves as a bridge between inbound visitors and local merchants here in Japan. It is also important that we are collaborating with partners, not only in the metropolitan areas and big cities, but also in smaller cities with popular tourist attractions."
Alipay currently works with local banks, such as Hida Credit Union and Kyoto Shinkin Bank, and is looking to grow its merchant ecosystem to include small and micro merchants, by ensuring its platform interoperates with local mobile payment options such as Line Pay and Paypay.
JD.com Boasts 10m Premium Members
The Chinese e-commerce operator says it has chalked up a database of more than 10 million customers for its premium membership programme.
JD Plus, which was launched in 2016, was touted to allow consumers to accumulate loyalty points more quickly, allowing them to then use their points in exchange for products on the e-commerce site. In addition, members had access to exclusive discounts on purchases and shipping as well as 24-hour customer service.
JD Plus members also would receive benefits from partner service providers, including complimentary VIP membership on local online streaming video platform, iQIYI, as well as Walmart's Sam's Club.
According to JD.com, nearly 80% of Plus consumers renewed their membership. The company added that these members spent more on its marketplace than non-members, forking out at least ¥1,000 (£112.63) a month.