John Lewis Partnership Profits Fall 99%: The Industry Reacts
by Hugh Williams on 18th Sep 2018 in News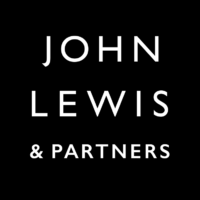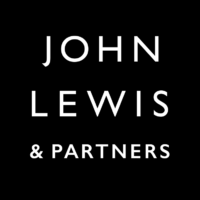 Profits at the John Lewis Partnership have fallen to almost zero in the first half of the year, as the department store chain looks to match discounting 'extravaganza days' by rivals such as House of Fraser and Debenhams.  
The department store chain made a £33m loss for the first half to June 28, going into the red for the first time in at least a decade. The fall in sterling, as well as fewer people buying big-ticket items, also hurt its margins.
The partnership's profits plunged 99% to £1.2m. Waitrose's profits were also off, 12.2% to £96.4m, despite a 2.1% rise in sales to £3.4bn.
With the new branding and associated campaign well under way, John Lewis & Partners plans to invest £400-500m a year into refurbishing its stores, its website, and to offer new products and services, meaning we might not see an immediate reversal in fortunes for the British stalwart.
RetailTechNews spoke to industry experts to gather their opinions on John Lewis & Partners' plummeting profits:
Neil Chapman, partner, Infosys Consulting, says that: "It's no secret that retail revenue is shifting from bricks to clicks. In the last few months alone, we've seen an array of store closures, with prominent UK brands such as Marks & Spencer and House of Fraser closing 100 and 31 stores, respectively. Further still, it appears this issue is fast becoming a global epidemic, with U.S. stores such as Sears shutting up shop for 42 stores.
"But, despite today's news of John Lewis' slump, it would be an exaggeration to say brick-and-mortar retail is dead. Physical store sales still account for over 90% of total sales in most large markets globally, across developed and developing countries. The advent of the Apple retail experience in cities around the world, and Amazon's opening of their Amazon Go stores, provide recent evidence against the brick-and-mortar doomsday predictors.
"Instead, what we're seeing now is the rise of the 'phy-gital' convergence. Digital engagement is being leveraged to elicit and augment the physical retail experience for consumers, not replace it. Instead of opting for digital-only, leading retail clients are actively using digital outreach to engage with consumers and drive footfall in their retail stores by offering exclusive in-store promotions and attractive shop floor experiences.
"In fact, our leading retail clients are increasingly leveraging the hybrid models, where online and offline work together to keep the consumer glued in. A strong digital presence is eminently complementary to keep the consumers engaged; and when their high street visit happens, giving them an engaging consumer experience that is best delivered in-store. This collaboration between digital and physical will prove to be the saving grace for the high street retailer."
Kris McKenzie, SVP & general manager EMEA, Calabrio, feels that to recover from such results, brands need a customer-centric approach. "The news that profits for high street retailers across the UK are significantly falling proves just how tough things are for the retail sector right now. As retailers across the UK continue to slash prices to keep up with the competition, it's clear that this price-cutting is driving customer demand. Despite this, there are other things for brands to remember in the race to increase profits while keeping customers engaged.
"The voice of the customer, delivered through speech to text analytics, has become critical to driving customer loyalty and staying competitive; and it's something that retailers need to take more seriously as most are under-utilising this incredibly valuable source of insights. Brands are focusing so intently on never being undersold that they are forgetting the core of the customer experience – creating a relationship between the brand and each individual customer.
"So, rather than jump in and follow others, brands must first take a step back and consider how they will create a positive experience for their customers and how it ties into the whole customer journey. To do this, retailers need to embrace customer-centric philosophies to drive loyalty and listen to all the needs of customers, over price reductions, to stay competitive and profitable."
David Brewis, CMO, Amplience says that: "Faced with competition from online retailers with huge product ranges, such as Amazon and Asos, it's difficult for these department stores to continue with a traditional approach to retailing.
"But this doesn't mean that the department store must disappear from the British high street. Remaining stores need to make more impact on potential customers by becoming experiential branded spaces that reflect and enhance the retailers online offering.
"Today's consumers shop on their own terms, on multiple devices, and expect a constant stream of tailored, high-quality content to stay engaged. In a highly personalised online environment, all retailers must churn out large quantities of content, and fast.
"Effective content strategy now underpins everything, from brand storytelling through to product imagery, through to leveraging UGC. Retailers must streamline their content production processes and adopt the latest tools. This is not only to ensure content is planned consistently across all channels, but also to ensure an agile approach to delivering content that is time-sensitive, on-trend, or promotional. Only by adopting the right tools can a retailer deliver the continuously fresh content, and the proactive streams of engagement, that will capture the hearts and wallets of shoppers".