It's Time Retailers Embrace Visual Search Technology
by Hugh Williams on 27th Sep 2018 in News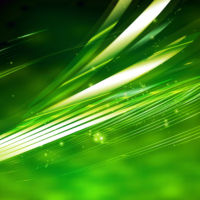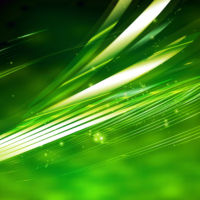 With all the recent noise around voice search, most retailers are aware of the opportunity it presents in the home with Google Home and Amazon's Alexa – and outside it, with the likes of Apple's Siri and Samsung's Bixby. It's certainly no longer the gimmick it once was. However, as Mark Fitzsimmons, MD, Xigen, explains in this piece for RetailTechNews, those retailers who are focused on voice search are potentially missing an opportunity, as technology companies and a handful of retailers have been quietly developing a stronger competitor in interactive SEO: visual search.
Why visual search in e-commerce?
In the smartphone age, combined with better camera technology and 4G coverage, we are on the cusp of a revolution in visual search. All consumers need to do when they see a product they would like to buy, or source more information on, is to take a photo of it. Then a search process, that uses machine learning, analyses the components within the submitted photo and finds results that replicate or relate to those visual cues with information on the product (or very similar ones), cost options, and how to purchase it.
This approach significantly speeds up the checkout process, when compared with text-based search. In fact, this is one of the key benefits of visual search when it comes to online shopping. Consumers no longer need to spend time verbalising what they want in a text search bar and then scroll through various irrelevant items to find what they want. Instead, they get taken straight to the product they want, with fewer steps and therefore barriers to the checkout screen, maximising the opportunity for the retailer to make a sale.
Furthermore, there's an opportunity to discreetly upsell. For example, visual search AI can let the shopper know what accessories go well with a new dress they like the look of, so encourage the consumer to place additional items into their cart before finalising their purchase – improving the customer experience.
There's even an opportunity with visual search to turn 'out of stock' into an opportunity. Shoppers can be kept on a website by presenting them with similar in-stock product options at different price points to the one they originally searched for. This gives consumers the chance to purchase items they may not have spotted on their own without the gentle nudge from visual search.
Research has proven the power of images. We process visuals 60,000 times faster than text; and according to research by Kissmetrics, 93% of consumers consider images to be the key deciding factor in a purchasing decision. Also, a recent study by eMarketer reveals 72% of U.S. internet users regularly or always search for visual content before making a purchase.
This preference for visual content is already apparent online. The fastest growing social network, Instagram, is image-based. Also, infographics are liked and shared three times more than other types of content, and tweets that include a photo get 150% more retweets than those without.
Technology is driving visual search
As with voice search, all the major technology players have produced tools that help drive visual search.
The retail behemoth Amazon has Spark, a feature on the Amazon app, which enables shoppers to tap a shopping bag icon in a photo to buy it on Amazon. eBay has launched 'Find It on eBay' and 'Image Search' on their app to help make the internet more shoppable using photos. Google has launched an image-recognition mobile app called 'Google Lens', which identifies objects and shows relevant search results. Bing has launched Visual Search on its app to allow users to search the web using the camera on their smartphone. Samsung offers Bixby Vision – an augmented reality camera that identifies objects in real time and offers the user the chance to purchase them. Finally, Pinterest has a whole host of 'visual discovery tools' to help consumers shop, and were one of the first to really bring visual search into the mainstream.
However, it's not just the technology giants, including Amazon and eBay, that are dominating the visual search marketplace. Some e-retailers with great foresight are embracing visual search because of the benefits it offers. For example, fashion retailer ASOS has rolled out visual search to all those with an ASOS app on their iPhone. By clicking on the camera icon in the search bar, shoppers can search through the retailer's 85,000 products based on something they see in a shop, a friend is wearing, or a picture in a magazine, for example.
Another fashion retailer involved in visual search is Tommy Hilfiger, which entered the visual search arena at a fashion show in early 2017 via its image-recognition app. However, it's not all fashion retailers dominating the visual search space. U.S. home-improvement retailer Home Depot is working closely with Pinterest in this area.  
It's this proliferation of technology, and creative use of it, that's making visual search possible. It's bringing greater efficiencies to both retailers and shoppers in the search for – and the purchase of – products by delivering a much faster and improved shopping experience.  
Optimising for visual search
Because of the proliferation in visual search technology, it's time for retailers to optimise their product range for visual search. They should offer a range of clear images at different angles for each product on their site, optimise image titles with target keywords, descriptive filenames, alt tags, schema markup, metadata, set up image badges, submit image sitemaps, optimise image sizes and file types, and run structured data tests.
It's the various pieces of behind the scenes textual information that will help visual search engines correctly identify product photos, improve the visual search ranking of the website, and potentially direct searchers to the site to make a purchase.
While it's is not yet replacing text search, for those retailers who want to improve their customers' shopping experience, increase traffic, and drive conversions, they need to embrace the next big thing in search, which means optimising product ranges for visual search technology.