From Cruise Control to Human Control: AI Redefines E-Commerce Experiences
by Hugh Williams on 19th Sep 2018 in News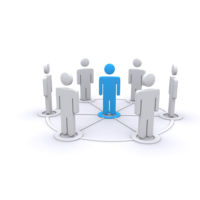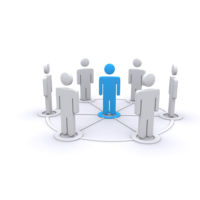 In this piece for RetailTechNews, Peter Thomas (pictured below), CTO, ATTRAQT, explains the role AI is having in driving retailers' meaningful conversations with customers. It was the best of times, and the worst of times – if historians 100 years from now bothered to look back at what the retail industry is currently going through, that would be a fair summary. The fortunate retailers are the ones who keep innovating their way through complex omni-channel challenges and changeable shopper behaviour; and these are the ones who completely understand that obsessing about the dream customer experience is the only way to survive.
The laggards in retail are those burdened with monolithic legacy architecture, with little space for agility or meaningful innovation, or those who have invested heavily in the latest tech bling, without thinking through what innovation needs to solve for them. Not only are they competing with retailers that perform like technology platforms, they are also overshadowed by any brand that does exceptional customer journey experiences. These are the likes of Deliveroo and Spotify, whose innovative approach powers excellent digital experiences and raises the bar for consumer expectations.   
Innovation comes in many forms and isn't always technology-driven. But technology is certainly a powerful enabler for e-commerce. To become a hero in tomorrow's retail history books, data and the processing of it must become the central theme of the customer journey experience – with AI and machine learning driving it.
AI is real in retail
There is still a lot of confusion and misguided hype about AI's value and best-practice application in retail technology. Its benefits are often more obvious for the backend of retail operations, supply chain and inventory management; yet the ability for machine-learning algorithms to be applied to large data sets is a powerful proposition for retailers who want to create those great online experiences. It helps brands identify patterns and apply learnings to understand shopper intent, and to make predictions and recommendations that either inspire or solve problems. Through AI, e-commerce companies with extensive product catalogues are able to better optimise sales, with those prized customer moments that drive emotional connections, conversations, and brand loyalty. Arguably, as the volume and complexity of data on e-commerce sites continue to grow, retailers who don't go down the AI journey will find themselves losing touch with what customers need, want, or have the potential to discover.
The reality is that the art of online visual merchandising is already transforming. For example, algorithms can analyse onsite search terms and popular keywords on social media and Google, providing retailers with the insights required to structure and present content appropriately and at the right time. It can even offer visual recommendations based on popular shopper searches to create a rich and informed customer journey. This personalised approach would be otherwise be impossible without the AI logic driving it.  
These powerful applications are barely the tip of the iceberg. Yet, the biggest mistake I've seen e-commerce heads make today is viewing the AI 'blackbox' as the panacea. There are two main reasons for this – and both are essentially human.
The first of these reasons is that AI without people is not very intelligent. A blackbox thrown into the e-commerce tech stack can certainly do the vast majority of automation heavy lifting, but allowing an opaque blackbox to make all the decisions is shortsighted.
When an e-commerce team collaborates to design their dream customer journey and comes up with quarterly business goals and strategies in a board room – imagine what happens when they drop that carefully thought-out project plan into a locked box of algorithms. It's a bit like travelling in a luxury driverless car without being able to control the sat nav.
E-commerce teams and their tech partners must approach machine learning and AI differently. They need to find the ability to train algorithms by applying clear business logic and goals to them. Retailers must have the ability to be hands-on and to control and define the outcomes of the blackbox, in order to match the greater goals of the business.
The second reason the blackbox on its own won't deliver superior customer experiences is the retailer's true north: the Shopper. Research group Forrester defines AI as "the ability of computers to mimic a human's capabilities to sense, think, and act". A good definition, because what an AI cannot do is mimic a human's ability to feel, be emotional, strategise, or create. Shoppers are human, after all, driven by either logic or emotion, or both – at the same time, or at different times.
Just imagine Lucy has a clear search intent to buy a product online. The retail site meets this response with a logical and relevant selection of product recommendations, filtered by gender, price, and colour. Here, machine learning does the heavy lifting.
But then, what happens on the day Lucy hasn't got a clear purchase intent? What she wants is to be guided by the retailer – to be informed, inspired, or even delighted. This might mean offering her personalised, trend-based recommendations, or 'in the moment' suggestions based on a rainy day, last night's episode of Love Island, or what's trending on Twitter. This is where merchandising and e-commerce teams need to be able to override or augment machine learning and curate that moment. A bland box of algorithms isn't going to have the empathy or creativity to direct an emotional connection.
Write the history book
The opportunity in retail is immense for today's retailers who care, and even obsess, about creating those meaningful connections and distinctive 'conversations' with customers. Innovation is a key driver of this. But regardless of whether the technology is AI or something else, the quirks of human creativity and strategic sense will need to drive it. Hopefully, this is what historians will remember our technology generation for.