Why Retailers Need to Care About Web Development Platforms
by Hugh Williams on 13th Aug 2018 in News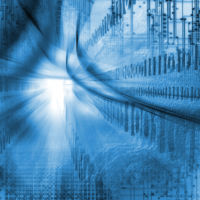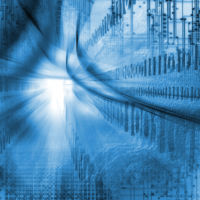 Brands are struggling to build and grow customer loyalty in an increasingly complex omnichannel environment. According to Wanda Cadigan, VP commerce, Sitecore, many are struggling with mobile enablement, in addition to the ultimate vision of delivering a uniform experience over every customer channel imaginable.  
For example, in the UK, there might be a really cool and exciting mobile app that allows customers to shop with one click, personalises their recommendations, and allows them to organise returns easily, possibly built on a proprietary platform. But in the U.S., perhaps this same platform either doesn't exist or a similar experience is built on a completely different platform. And when you deal with that in two markets, imagine what complexity emerges when you're active in 30-40, or 130-140 markets around the world?
What if a brand worked differently in every market? The customer experience wouldn't be universal and would cause many frustrations for both the brand and its customers. The more platforms that are used, the more difficult it is to provide your customers with the consistent, high-quality experience they demand across all your markets.
How does this problem emerge? Well, often siloed systems are deployed in a market to meet specific needs. You want to do something specific in France? You buy and deploy a service locally, which unfortunately may or may not talk to the system that runs the rest of the business' operations, and may not be available in the UK, Germany, the U.S., or other markets. In many cases, the systems deployed may only support specific countries, due to limitations in currency support, language support, local tax frameworks, and more. This makes scaling a consistent brand experience difficult.
Even more challenging is the fact that often brand experiences that are tailored and owned in-market (only sometimes abiding with global brand guidelines) can be impacted by being delivered on different systems or platforms.
This leads to six things:
A fragmented user experience

. You end up with a very fragmented customer experience. Someone in one market might be able to click and collect, in another they might have an awesome mobile experience, in others still, they might have an app, and so on. Anyone looking to interact with you will have to face this challenge and overcome it in order to do business with you. Plus, you will end up with a different reputation in each market and not necessarily for good reasons.

Security and compliance data risk

. How do you ensure consistent privacy and data protection policies are enforced in increasingly regulated markets, when you are using different systems and platforms, with different compliance capabilities? If you have laboriously built your GDPR compliance process out in the UK version of your site, what happens when the French or German teams roll out the same? Do they have to reinvent the wheel? Or can they just lift and borrow your processes, content, etc., with suitable translation? In a fragmented, siloed world, rebuilding will likely be necessary.

Rogue brand implementations

. It's hard to police and deliver a consistent brand visual experience, never mind the features or functionality of different brand touchpoints on different channels. For example, the mobile interface might be perfect when built at home base, on the target platform/channel, but when someone tries to emulate it in a region, it might deviate from the original in small but material ways.

No 360-view of the customer

. With a plethora of platforms, it's more likely that data will remain in siloes, unexamined and un-used in delivering a tailored, personalised brand experience. Therefore, it won't give you an end-to-end perspective on how customers are interacting with your brand in real time; you might not be able to track a user's mobile app journey history from your core CRM, for example. You need to break the data silos to get the single view of the customer you've always dreamed of.

High cost

. In many cases, you're either running separate development teams or managing separate agency relationships for each market, region, or channel. This leads to unsustainable levels of waste and redundancy, never mind the cost and complexity of co-ordinating between the moving parts when necessary.

Slow reaction times

. How would you rapidly manage or orchestrate content around issues or opportunities worldwide? How do you react to a looming global crisis, issue or opportunity in real time? For example, if there's a product recall, would you have to update every version of every site variant in every market separately? That adds up to a lot of time and administrative headache.
Today's retailers need to be more adaptable than ever, especially as customers embrace more channels and devices. And to keep pace with that change, they need an adaptable e-commerce architecture to deliver more relevant and consistent high-quality customer experiences across all markets. Brand managers, retailers, marketers, and COOs need to take on a global consolidation effort and identify the opportunities in delivering a consistent, unified commerce experience across every relevant channel in every market.