IRI & One Click Retail Partner; New Audience Module By Cyance
by Sonja Kroll on 16th Aug 2018 in News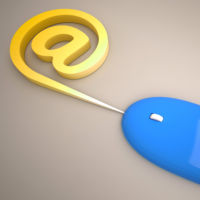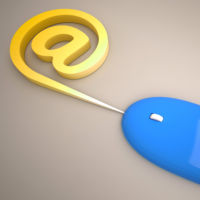 RetailTechNews rounds up some of the biggest stories in the European retail technology space. In this week's edition: IRI & One Click Retail Expand Partnership; Cyance Introduces New Audience Module; and Sainsbury's to Trial New SmartShop Technology.
IRI & One Click Retail Expand Partnership
IRI is a provider of solutions and services for consumer, retail, and media companies. The data specialist is now expanding its partnership with measurement experts One Click Retail. Through the integration of One Click Retail's item-level sales data from Amazon into IRI's Liquid Data platform, CPG manufacturers and marketers will receive new data insights through access to an omnichannel data viewing and measurement platform.
"We are excited to partner with One Click Retail", said Robert I. Tomei, president of market and shopper intelligence, IRI. "By leveraging their expertise in item-level Amazon sales measurement, and integrating category data with our shopper-level data, we will provide the most robust omnichannel view of the marketplace to deliver tremendously powerful insights. Since we can now integrate and analyse sales and traffic across all channels at such a granular level, our clients will be armed with the unique and powerful insights necessary to optimise their pricing, promotions, and product mix. Ultimately, our clients will be able to stay at the forefront of shopping trends and consumer behaviours as sales continue to shift from in-store to online platforms."
Starting later this year, customers of IRI and One Click Retail will have access to retail performance data such as brand performance, shopper preference, cross-channel market share, and key measurement metrics.
Cyance Introduces New Audience Module
B2B tech company Cyance is releasing an update to their B2B customer behaviour platform, Nexus. Dubbed 'Engage', the new module integrates customer intent audience segments into digital advertising campaigns to optimise lead generation.
Jon Clarke, CEO, Cyance, explains: "With the rise in popularity of digital advertising, many marketers are now beginning to experience a degree of disillusionment with the lack of tangible results. We believe this is down to the very broad and unintelligent audience targeting, aimed to increase impression rates. This tactic eats through precious budget for limited return."
The Nexus platform segments audiences from customer behaviour and intent within accounts of interest, providing cookies from within these accounts for digital advertising campaigns. "Nexus establishes the interests of your audiences and tracks the behaviour within the accounts you care about. Now, with Nexus Engage, you can directly target and message the cookies behind those behaviours. Onboarding the cookies into your digital advertising campaigns, you can send tailored adverts and messages in real-time", Clarke adds.
Users of the platform can create account-based marketing or B2B customer intent and buying behaviour audiences and integrate them into their chosen DSP or DMP. The Nexus platform tracks online research and buying journeys across the globe, and seamlessly integrates the audiences into marketing and sales campaigns.
Sainsbury's to Trial New SmartShop Technology
Taking a leaf out of Amazon's book, UK retailer Sainsbury's is looking into a new form of payment. Avoiding tills and queues, the retail giant is testing a mobile application for bar code scanning and online payment.
A first iteration of Sainsbury's SmartShop technology had already been in use in some stores. Shoppers were able to scan and bag items in-store before purchasing their goods at a specific pay point in-store. The new technology, however, avoids pay points and allows online payment via Apple Pay.
"Technologies and new buying habits have transformed the way people shop. Our team is constantly working to offer innovations to customers and we are proud to be the first to get a way to buy without checking out", says Clodagh Moriarty, director of digital operations, Sainsbury's.
The new version of SmartShop will be tested in a Sainsbury's store in Clapham. Streamlining the purchasing process, it is aimed at customers who are in a hurry, but can be used by all shoppers. Payment through the app is optional – with pay points within the store continuing to be available.