How Retailers Can Appeal to the Modern Consumer
by Hugh Williams on 1st Aug 2018 in News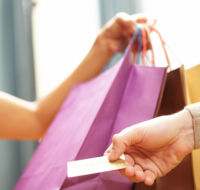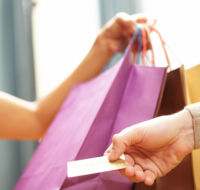 It's no secret that the high street has struggled over the past year. High street closures have unfortunately become a common occurrence, leaving the future of some brands unclear, and data from Binder Dijker Otte (BDO) highlighted that year-on-year sales fell by 1.7% in June – the fifth consecutive month of in-store declines. In this piece, By Tom Rolph, VP, EMEA, Tapad, tells RetailTechNews that with retail brands looking for a way to remain competitive in an unpredictable market, it's important that they rethink how they communicate with consumers online, captivate them, and understand how their purchase decisions evolve over time, which will help retail businesses personalise and tailor the user experience. This will ultimately allow them to continue to thrive in this hugely challenging environment.
Given this complexity, a retail marketer needs to be able to map this journey in order to achieve an holistic, cross-device view. In order to do this, and connect with audiences at the pivotal, decision-making moment, marketers also need to have an understanding of a consumer's digital identity, which means looking at a consumer's individual interests, intent, and conversion behaviour across the multiple devices that they have access to. This creates an accurate behavioural model, resulting in targeting scalability, increased marketing efficiency, and the ability to pinpoint prospects across networked devices.
It's easy to overlook key elements that can help towards identifying activity across different devices; but by considering the broader landscape, retail marketers are able to get a better understanding of the consumer.
With this in mind, here are three ways retailers can leverage a cross-device, identity-driven strategy to stay competitive:
Leverage attribution technology
Consumers are exposed to about 1.5 hours of advertising per day; and this doesn't even take into account the additional marketing messages via search, email, mobile, and social media. Breaking through and making an impact is challenging, so it's important that retailers understand how to stand out and reach their potential consumers on the right channel when it matters.
In the past, the 'last click' has been the piece of data that retailers cling onto, believing that this would give them insight into the behaviour of consumers pre-purchase. But as consumers have evolved – now using multiple devices before making a purchase – retailers have become aware of more sophisticated multi-channel attribution models that are able to map the complexities of the consumer journey.
Unifying a person's digital life across these devices, creating an holistic understanding of interests, behaviours, ad exposure, and actions can be a challenge, but it's a necessary part of attribution. First-touch, last-touch, position-based, linear, time-decay – there are plenty of models out there, but choosing standard analytics and other attribution models could fall short of providing an organisation with the data that's necessary to make informed marketing decisions, and ultimately improve ROI.
Cross-device, on the other hand, can give the best portrayal of how a user interacts with brands, whichever browser or device they are on. By using this data, brands are able to use consumer pathing reports to understand the exact path a consumer took to conversion, attributing credit to all devices and browsers in that journey, rather than just the last click.
Connect online to offline with privacy-conscious beacons
As a consumer, there's nothing more frustrating than repeatedly being served an ad for something you've either already researched, bought, or decided not to buy. Being able to link up location data and online data creates a better picture of the consumer and the journey they take to purchase.
Beacons, for example, offer a unique solution to the online versus offline disconnect. Using wireless technology, beacons can pinpoint the location of a customer in-store and serve tailored and appropriate marketing messages through their mobile devices.
By beaming information to people passing by or in-store, beacons open new opportunities to target consumers with adverts and promotions that are contextually relevant. They are also unique in their in-store ability to build loyalty and trust in consumers by helping to build an accurate consumer profile, giving an indication of an individual's shopping behaviour, how many times they visit a store, and where they spend the most time.
The value of privacy-conscious beacon technology can go even further when paired with a cross-device strategy. By connecting browser activity to in-store data, and then using this information alongside cross-device data, retail brand marketers can group consumers and tailor their experience accordingly by providing a genuinely relevant and context-driven experience for consumers. Furthermore, they can then make the match between website traffic visits on mobile, desktop, and tablet to in-store visits. This then allows marketers to place consumers into categories and, in turn, use marketing budgets efficiently to push consumers who have not visited a store further down the funnel.
Prioritise personalisation
Consumers have endless decisions to make. Even in a local supermarket, there could be 20-30 shampoo brands, which is enough to make anyone feel overwhelmed. Online, the choice is even more vast, and consumers are inundated with lazy ad targeting for products that are only loosely related to what they are looking for, or products that they may have viewed in the past. Marketers now have to ensure that personalisation is obvious, but not intrusive, and should not disrupt the consumer experience, allowing content to stand out in a way that builds relationships with consumers.
This is especially vital given that personalised experiences influence nearly 60% of a consumer's purchase behaviours (Infosys). However, without an identity partner, personalisation is limited. This is why new technology – such as customer data platforms (CDP) – is being developed to leverage a brand's first-party data. For example, using a CDP alongside a cross-device provider will allow retail brand marketers to store their first- and second-party data and combine this with third-party data to personalise the customer experience across every device. As always, putting privacy front and centre should continue to be a priority, and marketers have the responsibility to choose an appropriate solution or partner to assist with personalisation.
It's imperative that today's retail marketer understands the person behind the data and should not take any interactions for granted. Although the consumer journey can be complex at times in retail, those who put in the legwork to understand their consumer's behaviour across screens will ultimately reap the biggest benefits. Those who do this well will not only see significant ROI, but will also be able to rise above the competition and will linger a little longer in the minds and baskets of the highly coveted consumer.