Why Today's 'Connected Customers' Expect More Than Ever
by Hugh Williams on 3rd Jul 2018 in News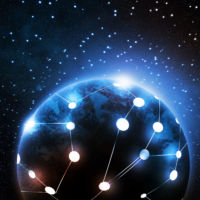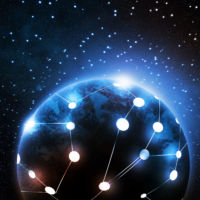 In this piece, Anil Gandharve, senior vice president and global head of retail, CPG & manufacturing, Mindtree, tells RetailTechNews how today's connected customers are more demanding than ever before, which is driving innovation amongst retail technology developers and providers.
Take a quick look, for example, at Salesforce Research's latest influential State of the Connected Customer report released earlier this summer – a detailed and wide-ranging study that offers considerable insight into, and understanding of, the many ways in which rising customer expectations are shaping the future of the retail experience.
I highly recommend that anybody working in retail, who wants to know more about the latest technology and consumer experience trends and developments within the industry, take a good read of Salesforce Research's report. It is choc-full of invaluable insight into the latest advances in retail technology and customer-facing tech; and it offers a superb overview of how artificial intelligence (AI) is set to change the retail landscape over the next five to ten years.
Customer experience is more important than ever
Salesforce's annual Connected Customer report reveals, amongst other things, that nearly three-quarters (74%) of UK shoppers say that their standard for good customer experiences is higher than ever, with 80% arguing that the experience a company provides is as important as its products/services.
Additionally, nearly half of those surveyed (47%) say that artificial intelligence is already or actively transforming their expectations of companies, with over half (55%) open to AI improving their retail experiences.  
Right at the centre of this technological revolution in retail is data. Forward-thinking retailers need to make the best use of their customer's data in order to deliver the experience they want, on the channel they want, when and where they desire it.
This is also the heart of what we mean when we talk about 'omnichannel' retailing: putting the consumer at the centre of the experience at all times.
Responsible use of data wins customer trust
One key thing that retailers have to bear in mind, particularly in our new GDPR age, is that those who can demonstrate the most responsible use of their customer's data will also gain the trust of their customers, perhaps more so than ever before.
Let's go back to the Salesforce Research findings, which clearly show how this issue of 'trust with my data' is very high on the agenda of most consumers post-GDPR – with a huge majority (86%) of all customers citing this as one of the main reasons they chose to buy from a company.
The connected consumer is highly motivated to use AI, personalised apps, and new retail technologies to improve their retail experience, from browsing e-commerce sites and apps through to a seamless (and increasingly often 'checkout free') experience in-store.
But they are considerably more likely to engage with a brand if they trust that retailer to make use of their data in ways that are both intelligently personalised and completely safe and secure.
How to deliver reliable and intelligent personalisation
After all, your AI and ability to offer that desirable personalised customer experience is only as good as the data with which you are working. And its worth looking at a few examples of inventive brands that are doing this well.
Of course, there are loads of fantastic marketing, analytics, and personalisation solutions available on the market today, with fashion brands such as Very.co.uk and Zalando really leading the way when it comes to using algorithms to predict the products that will appeal to individual shoppers.
The key thing that retail brands need to know is this: to win the trust of your 'connected consumers' takes time, planning, and careful implementation of the right technologies. That's because the aim is to achieve a robust digital infrastructure that can fully optimise and streamline the personalisation process and deliver maximum customer satisfaction.
We truly believe that the future of UK retail is bright; but to fully embrace the potential of smart, personalised technology means gaining your customers' trust in order to encourage them to share the data you need to deliver the experiences they want.