Weekly Focus: Flipkart to Shutter eBay India & Launch Used Goods Site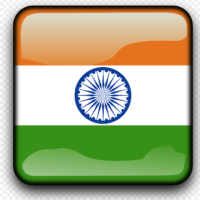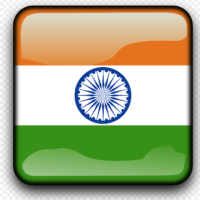 This week, Flipkart has announced plans to shutter eBay and open up an online marketplace peddling refurbished goods, as it looks to address a market that remains largely 'unorganised'.
The Indian e-commerce giant in April last year inked an agreement with eBay to "jointly address" local market opportunities, with the U.S. auction site investing USD$500m (£380.93m) in Flipkart and selling its Indian business to Flipkart.
Under the deal, Flipkart owned and operated eBay.in, and acquired eBay's buyers in India. In exchange, eBay was given an equity stake in the Indian company.
In May this year, eBay announced it was ending this partnership and planned to relaunch an Indian site, focusing on cross-border trade. "Following the close of the transaction, we also will be ending our current strategic relationship with Flipkart, which includes unwinding our commercial agreements with Flipkart and terminating Flipkart's license to use the eBay.in brand", eBay had said.
Flipkart said it will stop accepting new orders on eBay.in from 14 August this year; although, new items will be allowed to be listed until 31 July. It further pointed to its own site for future transactions within India, and for consumers to head to ebay.com to buy and sell internationally.
Following the closure of eBay India, Bangalore-based Flipkart has set its sights on a new marketplace for used goods in the country.
CEO Kalyan Krishnamurthy said in an email to his employees: "Based on our learnings at eBay.in, we have built a brand new value platform launching with refurbished goods – a large market that is predominantly unorganised."
He noted that trust and convenience were the primary roadblocks in this market, which could be addressed with Flipkart's customer base as well as F1 Info Solutions, a company it acquired last year that specialises in mobile and repair services.
Krishnamurthy said: "We will keep evolving and bringing newer formats, categories, and features that cater to the needs of our value-conscious middle India. [...] The new platform has a different value proposition compared to Flipkart, and will cater to a different target audience."
He added that the company would invest to build up the new "independent brand". Current eBay.in sellers and customers would be transitioned to the new platform, he said.
Launched in 2007, Flipkart's e-commerce marketplace boasts 80 million products across more than 80 categories, including baby care, apparel, jewellery, mobile devices, and large appliances.
The site processes eight million shipments a month and has a base of 100 million registered users and 100,000 sellers.
Ele.me Eyes Half of Food Delivery market
Now that Alibaba has its back, online delivery platform Ele.me says it is aiming to grab at least 50% of China's food delivery market as part of its "near-term" plan.
Alibaba in April said it would purchase all remaining shares of the company that it did not already own, adding that the acquisition would boost its New Retail strategy of integrating online and offline consumer experiences.
Ele.me said it had begun driving its growth strategy, pumping in ¥3bn (£336.16m) towards a summer campaign that was rolled out across various Chinese cities and included promotions, such as customer discounts and coupons for late-night snacks delivered during the recent FIFA World Cup.
Its efforts helped add 100,000 customers to its membership programme in Hangzhou earlier this month, while its gross transaction volume in Changsha increased almost 15% during the first two weeks of July, over the same period in the previous month.
Ele.me CEO Wang Lai said: "Robust financial support and greater integration with the Alibaba ecosystem uniquely positions Ele.me in this high-growth sector."
Consumers in the country were estimated to spend ¥4tn (£448.21bn) on food last year, of which food delivery accounted for less than 10%, the company noted, citing figures from China Cuisine Association.
Wang added: "We view the limited penetration of delivery in the food and beverage sector, to date, as a tremendous opportunity for growth."
The integration with Alibaba's ecosystem has enabled Ele.me to extend its delivery service to convenience store operators, as well as tap potential opportunities to partner other business units under Alibaba.
Ele.me said its delivery orders for categories such as supermarkets, convenience stores, fresh fruits, and flowers, climbed 110% last month over the same period in 2017.
JD.com Pushes Mushrooms by High-Speed Trains
The online retailer has introduced a new service that taps China's high-speed rail network to deliver matsutake mushrooms, which are sought-after ingredients from Yunnan.
Spanning 20,000 kilometres in rail lines, and travelling at speeds of up to 350km per hour, China's high-speed rail network already is used by JD.com for the delivery of some high-value items such as luxury products.
The addition of matsutake mushrooms will see the prized ingredient travel from the country's southwestern Yunnan province to any of six cities across China, including Beijing, Shanghai, and Chengdu, with guaranteed delivery within 48 hours after the order is placed.
JD.com's vice president and head of delivery at JD Logistics, Hui Wang, said: "This innovative combination of China's ultra-efficient high-speed rail network and JD's cold chain technology means we can now transport fresh food from wherever it is produced to the homes of consumers in record time, while retaining the food's all-important freshness."
According to JD.com, some ¥140bn (£15.69bn) worth of fresh produce was purchased online in 2017, up 59% from the previous year. To meet this growing demand, the e-commerce operator said it expanded its fresh goods category by 300%.