Weekly Focus: APAC Online Shoppers Most Likely to Abandon Carts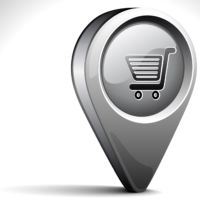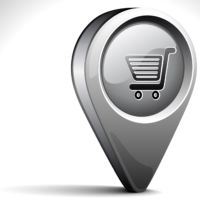 This week, we find out that online shoppers in Asia-Pacific are most likely to abandon their carts, with 52% doing so, compared to 46% in North America and 43% in Europe.
Moreover, just 25% in this region expressed interest in recommendations they saw online half the time to almost all the time, revealed SAP's Consumer Propensity Study, which polled more than 20,000 online consumers worldwide, including eight Asia-Pacific markets: Singapore, Thailand, Australia, China, India, Hong Kong, Japan, and Korea.
Some 46% in the region tapped their online carts as a visual board to compare prices, compared to the global average of 39%. Another 45% in Asia-Pacific ditched their carts when shipping costs were higher than expected; and 35% did likewise when stocks ran out. Some 29% abandoned their online carts because there were no promotions or discounts, slightly higher than the global average of 28%.
The study also revealed that 56% would have clicked 'purchase' if they were notified of a sale or discount; and 27% said they could be urged to buy when brands demonstrated a comprehensive understanding of their shopping history. Another 26% would purchase when online retailers responded swiftly to their queries about a product.
SAP said the findings underscored the need for retailers to take care in managing their supply chain and logistics, as these could directly impact sales.
The software vendor's Asia-Pacific Japan and Greater China vice president of marketing, Jennifer Arnold, said: "Reviewing cart abandonment data provides a starting point for retailers to identify friction points in the consumer journey and make improvements to the overall purchasing experience.
"Once they know why shoppers are abandoning carts, there are many options for retailers to remove the friction and encourage follow-through on the purchase. For example, retailers can give shoppers visibility of shipping and tax prices sooner, provide assistance via a popup chat window if the shopper seems stuck on a process, use retargeting to get consumers to visit again, send reminders if they left something in the cart, or follow up by providing a special promotional code", Arnold explained.
To deliver a better shopping experience, the study found that 51% of Asia-Pacific consumers would like brands to provide tools to help them compare prices and product specifications on their online marketplace. Forty percent pointed to the value of a physical store to test and try out products.
Another 56% said providing a fuss-free way for product exchanges, via free return labels or nearby lockers, would improve their shopping experience.
Arnold noted: "The results point towards a deeper ask from consumers for engaging buying experiences tailored to their individual needs and lifestyles, which extends to ongoing service and support."
According to the study, shoppers from Thailand were least receptive to e-commerce, with 42% likely to purchase digital goods and 42% likely to buy groceries and consumer products. At 42%, Thai shoppers also were least likely to purchase travel products online, while their Chinese counterparts were most likely to do so at 69%.
SG Financial Comparison Site Gets Bought Out
Singapore-based financial comparison site Finty has been acquired by Australian financial comparison company, Credit Card Compare (CCC).
The merger comes 15 months after the Singapore startup launched in April last year and will enable Finty to expand into other markets in the region, according to the two companies.
Finty's co-founder and managing director Kwok Zhong Li said: "[We're] the first financial marketplace in Singapore to offer cash rewards based on a revenue-sharing model. This, along with our strong regional business, marketing, and technology experience, positions us for promising growth. Together with CCC, we now have more resources, manpower, and expertise to thrive in Singapore, while making a strong entrance into other countries."
While financial details were not revealed, the companies said CCC would invest "a seven-figure sum in cash" to acquire Finty and "maximise its potential and scale across Asia".
CCC currently has more than two million users who tap its site to compare more than 200 credit cards available in Australia.
According to Finty, it uses a its own predictive model to determine the value of cash rewards customers receive when they apply for credit cards and personal loans from local banks via the site.
Amazon Brings Prime Day to Singapore
The American e-commerce giant is holding its first Prime Day in Singapore, offering deals on its local product selection over 36 hours from July 16.
The annual shopping event already has been introduced in various countries including China, India, Japan, and Australia.
Amazon Prime is available in Singapore only via the e-commerce operator's mobile app and at S$8.99 (£5) a month; although, it currently is offered at a promotional monthly fee of S$2.99 (£1.66). Prime members in the city-state would have access to a two-hour delivery service for free, if their orders were at least S$40 (£22.23).