Singapore Traditional Retail Not Dead, Just Lacking Imagination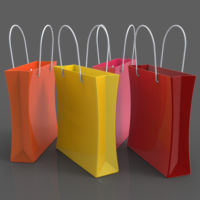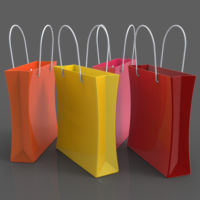 Traditional retail has been on a dismal track in Singapore, with stores closing and global brands leaving the market, but the challenge may lie in how retailers really are engaging their customers and if they are tapping the right tools to do so.
At RetailTechNews' inaugural RetailTechSummit held in Singapore, panellists debated the state of retail in markets such as Singapore, where the likes of Banana Republic, Gap, and American Eagle Outfitters shuttered their physical outlets early this year and stores along the country's prime shopping strip Orchard Road remained untenanted.
Despite the somewhat dismal landscape, Clare Chan, co-founder and managing director of online fashion marketplace Her Velvet Vase, said the industry still was promising, if retailers focused on what mattered most: the customers.
Chan said: "Retail isn't dead. In fact, for us, it's actually incredibly promising. It's imagination that's dead."
She said delivering great user experience went beyond simply investing in aesthetics, such as the brand name and logo. More importantly, retailers needed to be able to connect with customers and help them create their own stories, she said.
Fellow panellist Genting Malaysia's vice president Nicco J.L. Tan concurred, adding that there was still value to be unearthed in physical retail. This would involve deeper understanding of customers and providing the right experience to the right customer segment, he said.
Genting Malaysia operates several casinos, hotels, and resorts, including 40,000 hotel rooms, and receives 22 million visitors a year on average. It is targeting to grow this number to 30 million in the next five years. It runs an online booking engine for its hotels and will soon be launching its mobile app.
Tan said the company turned to its digital channels to support some elements of its customer experience delivery. He explained that visitors to its resort in Malaysia's Genting Highlands typically already were "captured audience" on the mountain and typically would spend some time and money there.
Tan said: "The digital component then becomes a part of that [experience] because everyone today has a smartphone, so why don't we [try to] influence [consumer] behaviour through it?"
For Chan, it is its focus on customers that led Her Velvet Vase to venture into the traditional retail space, setting up a pop-up store in Singapore.
While its online platform enabled the company to cut through space and time, Chan noted that its offline presence allowed it to showcase what the brand represented and let consumers touch and feel its products.
In fact, she recalled being strongly advised against setting up a physical store, due to the tough retail market, but decided to push forward with the decision because it was a frequent request from customers.
Today, that gamble appears to be paying off as 40% of the company's sales were from its offline channel, compared to 30% when it first started. She declined to reveal Her Velvet Vase's monthly transactions numbers, but said it was a six-figure number.
Because its business is a physical experience, Genting Malaysia uses its online platforms to scale its business by driving visitor numbers and ensuring consumers have a way to purchase their tickets or hotel in advance.
Tan said: "So it's purely transactional in nature, but we want our online [experience] to merge more with our physical experience, mainly because it is what customers are asking for."
He further pointed to data as essential in helping Genting Malaysia understand its customers and deliver products and services that resonated with consumers.
Because customers often require the company's membership card to transact and earn rewards, it is able to track and gather a significant amount of data about its customers. For example, it knows when cards are swiped to book a hotel room, earn points from a purchase, or when guests are at the casino.
Tan said: "The more we know and understand our customers, the more we're able to craft unique experiences that are customised and tailored to certain consumer segments. We use data to help us predict what our customers want and figure out what we can do further based on the information. And we try to give them offers and incentives in return for doing so."
While this amount of tracking might seem "creepy", he said the company realised, from having scaled up its data efforts over the past few years, that customers who were contributing the bulk of its sales did not mind sharing their data, as they saw value from doing so. Likewise, those who were generating less revenue for the company were typically those most concerned about their privacy and, as a result, received few offers that were tailored to their personal preferences, he noted.
Tan added that data also played a significant role in supporting Genting Malaysia's business decisions. For instance, its management team decided against raising car parking charges at the resort after analysing online chatter.
Data, though, plays a more "subtle" role for Her Velvet Vase, where data is mainly collected from its online channels, rather than in-store, according to Chan. Founded in 2007, she noted that her company was young and small compared to organisations such as Genting Malaysia, which had been in the industry for 52 years.
As such, depending on data to make business decisions might not always make sense for her company, Chan said, adding that if it had, it would not have made the decision to go into the offline space.
"We did so because of customer feedback, gut feeling and, as a small company, we could take the risk", she said. Instead, they aimed to evoke "emotional experience" with customers through "a different language, different processes, different engagement, and interactions".
"Once they can connect with you on an emotional level, then you can differentiate yourself [in the market]", Chan said. Consumers, for instance, formed emotional attachments and memories to a piece of clothing, recalling a significant occasion during which they had put it on.
"That's an emotional attachment to a product [and] that's how we use it as an anchor to communicate with customers", she said.