Helping Small Compete with Big: Q&A with eBay Advertising
by Hugh Williams on 3rd Jul 2018 in News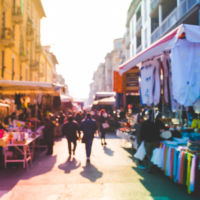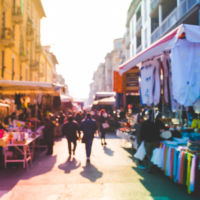 Fresh off the back of announcing the soft launch of their self-serve advertising product, RetailTechNews spoke to Bert Basset (pictured below), EU director of revenue labs, eBay Advertising, to understand more about the product and how it can help small businesses. 
RetailTechNews: How does the new 'eBay Local Services Ads' product work?
Bert Basset: At eBay Advertising, we're really excited to have soft-launched 'eBay Local Services Ads', a brand new product designed to help local service businesses reach new customers and grow their revenue. It's our first offer for service firms and is initially being piloted in both the UK and Germany.
Businesses such as plumbers, hairdressers, DJs, and cleaners can sign up for an account at www.ebaylocalservices.com, and either upload their own ads or use a standard native format supplied by eBay.

Once they have chosen who they want to target, they can choose where on ebay.co.uk (or ebay.de) they want their ad to be placed.
Customers have access to a detailed FAQ, tutorial videos and webinars, and are able to contact support services online with any questions. The price of the campaign is based on the number of impressions required.
Whether it's a florist in Derby engaging with local shoppers purchasing wedding invitations, or a plumber looking to raise their profile amongst people looking for new bathroom taps, this new feature is a great way for small businesses and local services to boost their bottom line.
What data can local service providers use to target their audiences?
With 171 million active buyers, eBay is one of the largest marketplaces in the world – and businesses using the self-serve platform will be able to access the sections of this enormous global audience that are most relevant to them.
Advertisers can target audiences based on geographic, demographic, and contextual data – as well as choosing which of eBay's product categories and searched keywords the ad will be advertised next to on eBay's website. They will also have the option to target audiences based on time of day or week.
What are the benefits to local services in improving their customer reach and relationships?
Businesses are increasingly moving online and this is where many customers first start their search for services – from hairdressers to gardeners. Local services need to establish and maintain an online presence if they are to find new customers and nurture relationships with existing ones, or they risk losing out to more astute competitors.
eBay Local Services Ads is a good example of how businesses can expand their customer base by engaging shoppers earlier in the shopper journey. By serving ads on eBay, they can put their business in front of people who might not currently be searching for that service, but could be interested in the near future. For instance, if an eBay user is searching for some floating shelves, they could be shown an ad for the services of a handyman, therefore breaking down a barrier to purchase – installation.
And, by showing users ads for services that are relevant to the products they're viewing on eBay's website, businesses are giving them easy access to services they're likely to need, enhancing customer experience. Not only does this help to convert more sales for sellers on the page, but this also drives sales for the local service.
What challenges do smaller, local businesses face when it comes to online advertising that their larger competitors do not?
A lack of time, data, and expertise are three key challenges faced by smaller businesses – especially local services organisations.
Take a small garage as an example. Let's say there are four people working for the business: three trained mechanics and the business owner and manager. The owner must make sure the business is running smoothly, ensuring the books are balanced, all codes and regulations are up to order, and people get paid – but is likely also in charge of marketing.
Compare this to a larger national chain of garages, which has a central management team to control processes, as well as managers on the ground, and another team of trained marketers at their HQ with experience in, and budget for, online advertising.
Without any training or expertise in online advertising, or effective storing and processing of customer data for marketing purposes, and limited time to learn these skills, it can be challenging for small businesses to compete online – and that's why we've launched this product.
How will this product help smaller businesses compete with larger, more data-rich competitors?
Our Local Services Ads will allow small service-based businesses to harness our sizeable inventory and target the right customers in their local area. And, while there are other advertising solutions out there that help businesses target consumers who are actively looking for and comparing service providers, our Local Services Ads reach consumers at an earlier planning stage and when they're already in a buying mood.
By increasing consumer awareness of a service that they're not currently in the market for, but are likely to be looking for in the near future, small businesses can create valuable leads, as they reach potential customers earlier than their competitors. The result? Maximum return on investment for a small marketing budget.