APAC Retail Platforms Seek Deeper Partnerships as Data Role Widens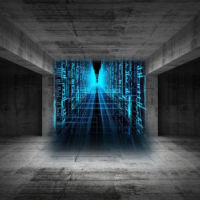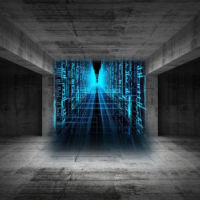 With the role of data increasingly important, and access closely guarded, Asia-Pacific e-commerce platforms and retailers want deeper partnerships where there are mutual benefits.
For online marketplaces, forming relationships with suppliers already is a top focus to ensure customers have a wide range of options, according to Jean Thomas, marketing director at Singapore-based e-grocer RedMart.
Consumers would want to be able to choose from as many products as possible, so they could shop for everything they needed on one platform. They also would look for these products at the best price and discounts, Thomas said during a panel discussion at RetailTechNews' inaugural RetailTechSummit, held in Singapore.
And the only way to achieve this was to work closely with retailers and merchants, so the best price and options could be made available on the website, he said.
Thomas noted: "There needs to be a win-win for brands and consumers. It's key that we all work together and understand how we can leverage each other's strengths."
With data the new gold, however, e-commerce operators are unwilling to share too much information outside their platforms.
This has made it challenging to run marketing campaigns on these sites, said fellow panellist Khaled Matar, e-commerce associate director with PHD. He explained that the media agency needed to track performance in real-time to optimise conversions, but sometimes faced a roadblock when e-commerce sites would not share their data.
Matar noted that it had been able to sidestep this barrier previously with smart tagging tools, such as Google Tag Manager, but some of these were no longer available in this region due to the General Data Protection Regulation (GDPR).
"Data is a big issue at the moment. Just getting basic information, like conversion, is a massive challenge", he said, adding that advertisers were hesitant to invest unless they had data on how well their campaigns were doing, including on e-commerce sites.
He stressed the need for all stakeholders, including brands and retailers, to collaborate so that customer experience and engagement could be better managed.
Balancing need to guard & provide data
Thomas said RedMart heavily tapped data to drive its business, using it to help the e-commerce operator negotiate better deals and terms with major suppliers. Doing so not only helped the site drive sales on its platform, it also pushed more sales orders for brands, he said.
He added that the e-grocer, in future, would want to make it easier for brands to have access to such information, without actually having to give it away and impact customer privacy.
Singapore-based online fashion retailer, Zalora, works with more than 100 brands and shares performance data on marketing campaigns, in particular with bigger brands.
Its regional marketing manager, Alin Dobrea, said: "The more the brands are willing to invest in us and partner with us, the more we're willing to share. And it helps their marketing strategy."
Raunak Mehta, Asia-Pacific e-commerce head for Publicis Groupe, also stressed the need for marketers to know where their ad dollars went and how well their campaigns were performing.
This was especially pertinent when they were spending their ad budget driving traffic to an e-commerce platform and would want to know how much of their spend had impacted site traffic, Mehta said. However, such data was not necessarily coming from e-commerce platforms, he noted.
Dobrea pointed to the need to first build trust amongst the parties involved, in order to establish effective data partnerships. There also should be assurance of transparency from both sides – brands and e-commerce sites – in terms of what everyone was doing and how they could support each other, he said.
Invigor Group COO Claire Mula further underscored the need to establish proper governance and a legal framework to support data-sharing partnerships. These should clearly state how access to data was provided and managed, Mula added.
To establish an effective e-commerce strategy, Reuben Philip, Southeast Asia e-commerce leader for Kellogg's, also underscored the need to work with e-commerce operators as well as other brands.
For example, Philip noted, consumers likely would need to buy milk, too, when they purchased a box of cornflakes. He said the FMCG focused on building alliances to help drive its e-commerce strategy.
Matar added that brands also should look beyond using their e-commerce site as a sales channel, and leverage it to engage consumers and manage brand experience.