Weekly Focus: Alibaba Cainiao to Build HK Logistics Hub & JD.com Taps AI to 'Speed-Write' Product Info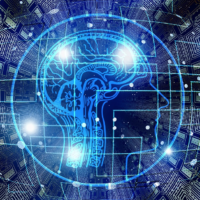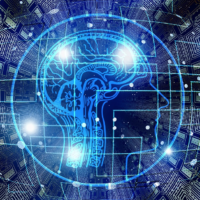 This week, Alibaba's logistics arm has announced plans to build a logistics hub in Hong Kong, setting aside USD$1.53bn (£1.14bn) for the new development, while JD.com has turned on an AI system to 'speed-write' product descriptions and shopping guides.
To be located at the Chinese territory's international airport, the project will be spearheaded by Alibaba's Cainiao Network and its joint venture (JV) with China National Aviation Corporation and YTO Express. Cainiao owns a 51% stake in the JV, while China National Aviation has 35%, and YTO has 14%.
The logistics site is expected to be operational by 2023 and will boast a gross floor area spanning 380,000 square metres. It will be equipped with, amongst others things, an air-cargo processing centre, sorting facility, and order-fulfilment centre.
According to Cainiao, the hub will be able to process "tens of millions" of parcels a year in order to support growing cross-border e-commerce demand from global small and midsize businesses (SMBs). This will translate to some 1.7 million tonnes of goods per year to the Hong Kong International Airport, once the logistics facility is operating at full capacity.
The logistics company currently owns three global fulfilment centres in Hong Kong, which are managed by its partners. It also opened its second international airfreight route between Hong Kong and Belgium last month, specifically to deliver e-commerce orders.
In addition, Cainiao earlier this month announced plans to open five hubs in Dubai, Hangzhou, Kuala Lumpur, Liège, and Moscow. Parent company Alibaba also had pledged to invest more than ¥100bn (£11.67bn) to smarten up its logistics network, with the aim to offer 24-hour delivery across China and 72-hour delivery to the rest of the world.
Cainiao's president Wan Lin said: "The Hong Kong International Airport has been the world's busiest cargo airport for many years. As an important gateway for global goods to enter the mainland China market, and vice versa, Hong Kong is of strategic importance to Cainiao and we have a strong commitment to help the city address the surging needs of the future."
JD.com Taps AI to 'Speed-Write' Product Info
The Chinese e-commerce operator has added an artificial intelligence (AI) system to create product descriptions and customised shopping guides, and to do so in seconds.
Running on AI-powered natural-language generation technology, JD.com said its "writing robot Li Bai" ploughed through the company's database of customer reviews and online content to generate more than a thousand pieces of content each day for its mobile app.
These were created based on "the collective knowledge" of JD.com customers, so they would read more naturally and sound as if a human had written them, the company said. For instance, it would describe how the material of a pair of sports shoes made them a "cool and comfortable fit" and designed to "mould to your feet".
Li Bai, which also was the name of a famous Chinese poet, will be able to create detailed descriptions of a range of products, ranging from clothing, to kitchenware, and mobile phones, JD.com said. The AI system also could include literary elements and cultural references, such as how wedding rings symbolised holy matrimony.
JD.com said its research team will continue to train the AI system and expand its ability to include image recognition.
UnionPay & LiquidPay Expand QR Payment Support in Singapore
Singapore-based payments technology vendor Liquid Group has inked a partnership with China's UnionPay International to enable payments via the latter's QR mobile app at local stores.
A pilot was slated to begin with hawker centres that already supported LiquidPay's own QR app, with plans to extend the support at other merchants within its network by the third quarter.
Its CEO Jeremy Tan said: "Interoperability and universal acceptance are critical components towards enabling and progressing Singapore to truly become a cashless society. This partnership enables over 60 million international and local UnionPay QR app users to pay on our network of merchants."
LiquidPay said its QR code currently is being tweaked to support Singapore's national QR standard. Its mobile payment app uses QR codes to process payments and facilitates personalised offers from merchants to customers based on the consumers' payment patterns.