Singapore Florist Wants to Know Why Consumers Don't Buy Its Products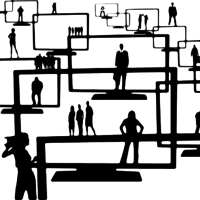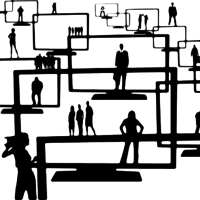 Bloomdale has taken a slow, but steady road towards digital transformation that it hopes will enable the Singapore-based florist to understand why consumers do not buy from the site.
Founded in 1986 as a physical store selling flowers and gift hampers, the local business took a more serious focus on e-commerce some three years ago. Managing director Wendy Ng had taken over the family business from her late father a decade ago, when Bloomdale already had a website. However, the portal was a no-frills affair and the business still was very much focused on sale orders that came through the phone and fax.
Recognising the need to beef up its online presence, Ng put the company on a progressive digital transformation journey that took its "biggest turning point" some four years ago when she invested significant focus on e-commerce enablement.
She explained in an interview with RetailTechNews: "The landscape and trends for shopping had shifted; we saw a lot more focus on e-commerce. So we need to do the same to remain competitive and relevant. Social media also became very prevalent and having a strong e-commerce presence would allow us to leverage social media platforms to drive our business."
She brought in enterprise software vendor Oracle NetSuite and overhauled Bloomdale's backend and frontend systems, integrating its ERP (enterprise resource planning), customer relationship, inventory, accounts, and e-commerce management systems into one.
NetSuite customised its base software to meet Bloomdale's specific requirements, which maintained the site's look-and-feel and catered to the company's workflow, and migrated data from its old systems to integrated architecture.
This integration was essential to reap the full benefits of digitisation, said Graeme Burt, Oracle NetSuite's general manager for growth and emerging business. He noted that, too often, businesses would rush to launch their e-commerce platform without considering their backend processes. So they would end up taking online orders and manually input these into the backend systems.
This was common, especially amongst small and midsize traditional retail businesses, because they typically operated legacy systems, which then needed to be integrated with newer e-commerce and other competing backend products, Burt noted. As a result, they would rush ahead to establish an online presence without assessing the need to integrate the disparate systems.
This, then, would lead to delayed customer response and higher risks of human errors and wrong orders, since data had to be input manually, he said. An integrated system would provide direct access to e-commerce transactions and this data would be linked directly to the finance and billing systems as well as inventory management, he noted.
Offering an e-commerce platform also enabled traditional small and midsize business (SMB) retailers, such as Bloomdale, to extend their reach beyond the physical storefront and tap opportunities to peddle their goods anytime and anywhere, he said.
According to Ng, the deployment took about a year and has been up and running for the past three years. Apart from the usual teething issues related to any new software implementation, she noted that training and helping her team of 20 employees to use the integrated system was challenging. She added that ensuring the vendor remained hands-on with the project helped mitigate such challenges.
Bloomdale currently operates only in Singapore and, while orders are digitised, customers still can customise their purchases.
Stressing the site's "bespoke" shopping experience, Ng said customers could compose gifts that were unique and tailored to recipients' personal tastes and preferences. The colour and type of of flowers, for instance, could be individually selected and senders would be able to choose the items in a gift hamper.
Bloomdale customers also would be able to receive alerts and reminders of an upcoming anniversary or birthday, she said. She added that the site aimed to offer more customisation and new features in the future that allowed for a more bespoke online experience.
She said this was especially important for a company that had begun as a traditional physical business, where customers were accustomed to a shopping experience in which stores they regularly patronised knew who they were and remembered their personal preferences.
"So, how do you do that at scale? Digitisation enables that", Ng said, noting that the company tracks various data points when customers logged into their account on the site. These included past orders and recipient records, which also helps customers make "more informed" choices – for example, not buying the same flowers from the year before for their anniversary this year, she quipped.
She added that by monitoring products that were popular and analysing buying patterns, the business would know what categories contributed the bulk of its revenue and which products were more popular.
It remains challenging, though, to predict potential customer orders and preferences, she said.
Ng explained: "We can now infer preferences through what they have already purchased on our site, but we can't determine the preference of those who don't buy from us. We don't know why they don't and what we else can offer to plug that gap."
She said her team currently studies market developments, analysing both external and internal trends, as part of efforts to predict customer demand. She added that the data collected was analysed every month and, when needed, its inventory and product categories offered on the site would be tweaked.
When asked, she declined to provide details on the volume of transactions or number of registered customers on the site.
She did say that, while Bloomdale currently has no plans to launch a mobile app, this might be a possibility in the future.