Retailers Know Too Much; CRM Battling for Budget
by Hugh Williams on 7th Jun 2018 in News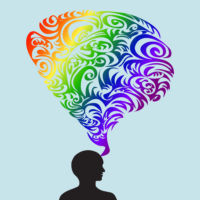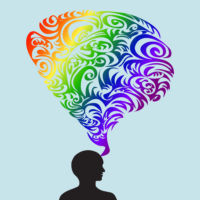 RetailTechNews' weekly roundup brings you up-to-date research findings from around the world. In this week's edition: Retailers Know Too Much; CRM Battling for Budget; and Businesses Can't Predict Individual Customers' Needs.
Retailers Know Too Much
As many as half (52%) of UK adults would not sell their personal data at any price, even to their favourite brand, according to research by SYZYGY. These figures rise to 63% for those aged 55 and over.
For those who would consider selling their personal data to their favourite brand, they would do so for an average one off payment of £110. Just 8% would share their data with their favourite brand for no charge.
Despite GDPR coming into force last week, over a quarter (28%) of Brits remain unaware of the new data-protection rules, rising to 42% of 18-24 year olds. However, more than one-in-three Brits (36%) have stopped using an online service or retailer in the past year because they don't trust them with their data; and over half (55%) believe that the brands and services they use already know too much about them.
Young people seem to be more willing to share, with 57% of 18-24 year olds willing to sell their personal data to their favourite brand, and 9% of this group willing to share for no charge. One-in-four (42%) of this age group feel that the brands and retailers they use already know too much about them.
CRM Battling for Budget
Just 35% of companies have integrated CRM systems, according to the annual CRM Barometer by Wiraya. Instead, two-thirds of companies are covering marketing and CRM with the same budget, leaving a third of marketers without plans and processes around the technology.
However it's not all doom and gloom, as 54% of businesses are planning to up their budget next year. What's more, 21% of UK businesses are prioritising existing customers more than prospects this year, while 18% of businesses attribute a lack of new or modern technology as a reason for missing goals related to customer experience.
With organisations becoming more data-driven, it's more important than ever for businesses to get smart about measurement to prove the value of their work, or quickly adapt if something isn't working. Overall, customer satisfaction scores (49%) and customer renewals (35%) are the most common KPIs used to track the results of work with existing customers.
However, when looking into the companies ranked best-in-class, these businesses focus on customer experience KPIs connected to revenue such as ROI (39%), churn rate (22%) and Customer Lifetime Value (39%).
Businesses Can't Predict Individual Customers' Needs
Nine-in-ten (93%) consumer-facing businesses cannot use analytics to predict individual customers' needs, finds research by SAS. This is despite the fact that 54% believe they are 'best-in-class' or 'transformational' on customer intelligence.
The study suggests that this has resulted in customers being left in their own 'digital shadows': being served with communications and offers based on their past selves, with no understanding of their current interests or lifestyles.
The figures show that a third of companies (30%) use less than half of the customer data they hold to personalise the customer experience, while around 70% of organisations are typically not collecting meaningful data to personalise digital experiences. For example, only a quarter (25%) are analysing previous transactions, and only a fifth are using CRM data.
Meanwhile, only 10% can use online and offline analytics to personalise the digital experience in real time; and only 16% are currently prioritising customer experience over internal product and sales targets.