Retailer of the Future? The Only Way Is WiFi
by Hugh Williams on 27th Jun 2018 in News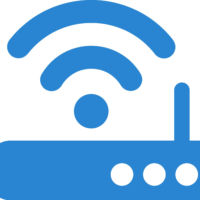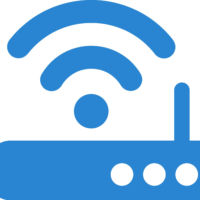 The breakneck pace of Amazon's innovations, such as Amazon Go, is changing the shopping landscape, driving retailers to seek the best in smart technology to simplify the shopping experience, reduce costs, and increase sales. From geolocation tracking to the vision store, retailers are seeking ways to blend offline, online, and mobile, to appeal to their busy, multi-platform, always-on consumers. In this piece for RetailTechNews, Clodagh Murphy, COO, Timico, explains why smart WiFi solutions can help with this. 
The demise of many big brands on the high street, most recently with the announcement that Marks & Spencer is closing 100 stores as profits tumble, and following Mothercare's news of 50 store closures, in addition to countless other established names, has shown that the big high street giants are clearly not keeping up with the changing needs of their customers.
To stay ahead of the retail game, and future-proof the business, it is imperative to fully embrace the mantra that not only is the customer king, but so is their ever-evolving technology. It is estimated that 75% of shoppers have a WiFi-enabled device in their pocket, which will rise to 90% by 2022.
The connected store that provides a seamless and personalised experience for today's constantly connected consumer is an expectation and demand. Getting this right, both in and out of store, is the key to success.
Smart retailing means smart WiFi
The first step on the journey to smart retailing, and delivering a superior in-store customer experience, is to ensure that a cloud-based, WiFi-enabled system is in place. Having strong WiFi-enabled access enables shoppers to remain engaged with the multitasking lives that they lead. The bigger benefit is that it keeps them in-store, browsing while surfing and with greater dwell time, for longer.
There are increasingly complex solutions available to retailers to help solve the problems around in-store WiFi. However, cloud-based networking technology can offer easier deployment options and increased capability. This offers rich features along with added scalability, all simply delivered through a single cloud-based management console with a user-friendly interface. With this, retailers are able to enhance their retail WiFi, analytics, marketing, and sales capabilities.
Retail WiFi environments have traditionally been labour-intensive to set up and complicated to manage. Cloud-based solutions easily bridge the gap between traditional networking and software-defined networking, without having to reinvent a retailer's entire infrastructure. Retail businesses looking for flexible, scalable, and easy-to-manage solutions that can easily be integrated across their stores should look towards cloud-based technology. Additionally, they can manage all of their infrastructure from a single management interface, reducing the need for any on-premise maintenance, and allowing them to manage their physical devices anywhere.
Multiple long-term benefits – for you and your customers
Enhanced Behaviour Tracking: Of all the impressive things cloud-based networking can do, one of the key aspects that makes the technology perfect for retail is its ability to collate customer data and capture analytics via Location Analytics. For example, when a customer connects to the retail WiFi, businesses can then use heat mapping via the network to track the foot traffic of the visitor in-store. Retailers can gather customer data about what visitors are browsing for and entice the customer with target advertising based on the collated analytics.
Universal Visibility: A key aspect to consider about cloud-based networking is its potential for visibility. Businesses are able to view their entire connected network through a single network map, allowing them to visualise every aspect of their infrastructure and how it is functioning. This simplifies the identification of issues and allows the IT team to troubleshoot easily, creating an easier gateway for problem-solving.
Heightened Automation: It is predicted that retail-specific automation technology will continue to mature and gain more power to enhance the retail experience. Laborious and time-consuming processes can now become a thing of the past, as cloud-based networking technology returns control to the hands of the business. With software-defined networking, businesses are not depending on delivery times, install times, and maintenance, that could all effect the ease of deployment. Instead, the business can set up cloud-based before it is even delivered, enabling the tech to work as soon as it is plugged in, as the setup process is not physical.
Omnichannel Touchpoints: Customers have many different levels of contact with a retailer; and so it is important that this interaction is consistent, personable to the consumer, and engages the shopper in a trustworthy relationship with the brand. With cloud-based networking technology, having even one touchpoint with the customer can be utilised to build multiple opportunities. For example, if a customer simply logs in to the retail WiFi, their activity can integrate with the network and create a more personalised experience.
Flexibility & Scalability: Cloud-based networking technology is extremely easy to deploy and can be scaled up or down depending on demand. This amount of flexibility is great for growing businesses that predict more growth, or want to cut down on excess costs or overhead. Additionally, cloud-based can be implemented regardless of the size of the business, which may be pricier with traditional networking infrastructures.
Manageable Costs: Maintaining a software-defined network infrastructure can allow retailers to avoid the costs that come with lengthy deployment of traditional networks and avoid the time-consuming/labour-intensive physical maintenance of those systems. Additionally, cloud-based networking can easily be deployed and isn't costly over time, so retailers who are looking to grow can really benefit from the use of this networking solution.
Effortless Performance: Lastly, cloud-based networking technology streamlines all business worries in to effortless automation. Any updates, new features, or service upgrades are automatically updated, without the need for manual intervention. This removes the need for internal IT teams to maintain upgrades and updates on the system, and instead frees up time for more important tasks. All of these updates are visible via one centralised system, giving the business full visibility over their entire networks, retail WiFi, analytics, and updates.
There is no doubt that cloud-based simplifies once-burdensome tasks and provides a clear visualisation of every process that is happening within a retailer's network – essential for business efficiency and long-term survival .