Personalising to Perfection: Q&A with Dynamic Yield
by Hugh Williams on 25th Jun 2018 in News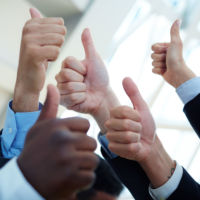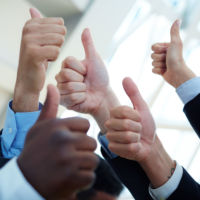 While personalisation technology is something most brands and retailers are familiar with, using it effectively takes a certain skill. Here, Mukund Ramachandran (pictured below), CMO, Dynamic Yield, tells RetailTechNews about the state of personalisation in the retail industry. 
RetailTechNews: Can you briefly explain how Dynamic Yield's AI-powered personalisation platform works?
Mukund Ramachandran: We use artificial intelligence to ensure that each user, or audience, receives the optimal experience for them. Our machine-learning algorithms test everything in real time, constantly collecting user data and signals for automatic traffic allocation to the best possible variation for that particular segment at any given moment. And all of this is done without having to subject the marketer to common labour-intensive analyses, saving them precious time and energy to invest in other strategic areas.
Are retailers equally capable of personalising customer experiences across all platforms (e.g. mobile, desktop, etc.)?
While they might consider it equally important to personalise across channels, I believe retailers are still limited in their ability to do so. This is largely due to the fact that becoming truly omnichannel requires a 360-degree view of the customer, which is only possible if there is a single source of truth for all the activity and data being collecting across all of these channels. Without it, how can any experience be truly personalised? Thankfully, these data silos and common problems with fragmentation are becoming fewer, as retailers turn to platforms such as Dynamic Yield's to act as the unifier and central repository for all things related to the customer.
What challenges are retailers facing as they seek to deliver more personalised experiences to their shoppers?
Time – honestly, we hear it so often. For retailers who have already made personalisation the cornerstone of their CX visions, being able to rapidly innovate is what either ends up holding back an amazing idea or allows an experience to make a real, timely impact. With customer expectations constantly on the rise, retailers just can't afford to skate by on the personalised experiences they are serving today; it's all about what you're going to do tomorrow when visitors have already come to normalise your offering.
How are retailers and brands changing their strategies to accommodate the shift towards social commerce?
Up to this point, social media has been an effective tool for engagement and acquisition, driving meaningful traffic to e-commerce sites. Now, as these platforms roll out native shopping features, retailers are beginning to see new opportunities for capturing sales and even more meaningful signals (like purchase intent) for use in powering even stronger omnichannel experiences. The fact is, cart and site abandonment is still an issue pervading the e-commerce space, so capitalising on what won't change with regards to the significant amount of time consumers spend on social channels makes for a win-win scenario.
What does the future hold for personalisation and Dynamic Yield?
It may not be as sexy as voice or AR, but personalisation has the potential to influence every aspect of online shopping; and that's what I think makes it not only so appealing but also such a surefire thing. With each and every customer interaction, regardless of the channel or device, personalisation becomes more important, not to mention powerful. At Dynamic Yield, our mission is to help customers serve the most relevant possible experiences to their visitors, no matter who they are, where they are, etc., and we're committed to ensuring our platform continues to evolve in order to best serve the unique needs of a rapidly changing consumer landscape.