Optimising the Retail Customer Journey: Q&A with Yieldify
by Hugh Williams on 22nd Jun 2018 in News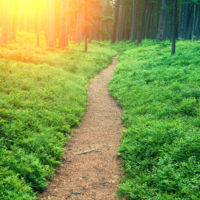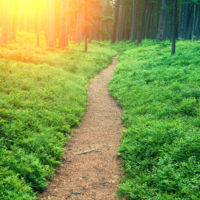 Every retailer has one eye on their bottom line. But are they optimising their revenue at the expense of the customer journey? In this piece, Jay Radia (pictured below), founder & CEO, Yieldify, tells RetailTechNews why retailers need to start thinking about CJO – 'Customer Journey Optimisation' – if they want to build a loyal audience. 
RetailTechNews: Can you briefly explain what Yieldify do?
Jay Radia: Yieldify makes it easy for e-commerce businesses to deliver customer journeys that convert, through a combination of smart and simple technology and expert strategy. Our team draws on our experience from delivering over 155,000 campaigns for over 1,000 websites globally.
Our mission is Customer Journey Optimisation (CJO), which is all about going beyond 'CRO as usual' to view the customer journey as a whole and more effectively optimise the touchpoints throughout it.
We optimise customer journeys for growing businesses and some of the world's most recognisable brands, including Domino's Pizza, L'Oreal, Anthropologie, and L.K. Bennett.
Where are retailers falling down when it comes to increasing customer conversion?
Conversion rate optimisation 'as usual' is a flawed approach. While retailers might get the conversion by using traditional CRO tactics, and qualify this as a success, looking at the bigger picture reveals issues with the overall customer experience.
This means that visitors might not spend as much as they could have, or never come back to a retailer's site until they get a promo code. Optimising for the end result, the conversion, means retailers have lost sight of this journey; and as a result are losing out on revenue and the opportunity to build customer lifetime value.
What are some of the biggest challenges to increasing customer conversion?
Creating a sustainable strategy that increases conversion, without compromising the experience, is a complex challenge. In an e-commerce market with increasing competition, and a digital marketing landscape where traffic comes at a premium, every e-commerce store is under pressure to optimise its conversion rate.
Optimising conversion rates through A/B testing takes time, development resource, and no small amount of experience and expertise. For multitasking e-commerce marketers responsible for acquisition as well loyalty, this can be an ask that overwhelms both resource and budgets.  
How does Yieldify's technology help retailers overcome these challenges?
The Yieldify Conversion Platform enables retailers to target their chosen visitor segments with dynamic onsite overlays and notifications that trigger based on visitor behaviour, engaging with the right message at the perfect moment to inspire conversion. The outcome is a completely relevant, helpful visitor journey from landing page to thank-you page.
In doing this, it circumvents the challenge of implementing and running long, complex testing programs in order to improve visitor journeys and increase conversions, saving the customer all-important time and resource.
And, of course, our expert team of consultants are on hand to help with goal-oriented campaign strategies, optimised campaign design, and rigorous testing pathways.
A great example of this in action is our work with innovative beauty brand skyn ICELAND. Together, we have improved their customer journey across their website, resulting in a 23%+ increase in their conversion rate, as well as boosting order value by nearly 15%. It's great to work with a brand that shares our passion for CJO and to help them drive real impact for their customers.
What's the future for Yieldify?  
We're on a mission to help marketers 'think CJO'. As the specialists in creating customer journeys that convert, we've worked across a diverse range of industries – from beauty and fashion, right through to transportation and gaming. We're excited to share what we've learned with retailers seeking to rise to the challenge of serving today's consumer with journeys that improve the experience and build lifetime value, as well as secure sales.