Meeting Consumer Desire for Flexible Payments: Q&A with Splitit
by Hugh Williams on 19th Jun 2018 in News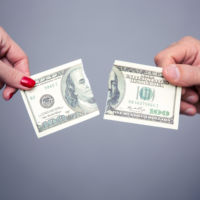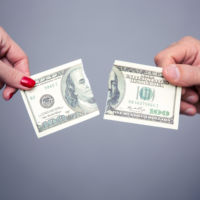 As e-commerce becomes ever more advanced, consumers are expecting more from their online shopping experiences. This extends to the payment methods they are offered by online merchants. In this piece, Gil Don (pictured below), CEO and co-founder, Splitit, tells RetailTechNews how their technology is changing this space, and why keeping up with and understanding shoppers' desires is key to retail survival. 
RetailTechNews: How does Splitit's technology work?
Gil Don: Splitit enables customers to pay for purchases by splitting costs into interest-free monthly payments on an existing credit or debit card. As a cloud-based solution that is pre-integrated with all major credit card processors, Splitit is immediately implementable and supports the top e-commerce platforms worldwide. Splitit's solution is cross-border and omnichannel, allowing customers from across the globe to split the cost of their purchases online, in-store, or on mobile.
Once a customer is on a partnering merchant's site, they choose the Splitit option at checkout and select the number of desired instalments. Splitit then charges the shopper's credit card once a month until the plan is completed, leaving the credit score unaffected in the process, and offering instant approval with no application, registration, or credit check. In doing so, Splitit allows customers to continue enjoying their credit card benefits such as air miles or points.  
Why is this technology so important for online retail?
Consumers are seeking solutions that can help better manage their cashflow and their credit line. With online shopping, they are often faced with the choice of overspending and depleting their monthly resources or giving up on their desired purchases. When seeking financing options, consumers face cumbersome registration or application processes, difficulties getting approved, payment plans that incur high interest, and daunting late fees. This phenomenon negatively impacts the online merchant as well, leading to high cart abandonment rates and costing billions in lost revenue.
Splitit addresses these issues by offering a payment option that requires no application, registration, or credit check, and offers instant approval. This creates a more seamless process at checkout for consumers and helps merchants avoid the issue of low approval that is so prevalent with lending-based consumer financing solutions. When consumers are aware of the option to split payments before making an online purchase, they are more likely to increase their average order value (AOV). Splitit's research shows that 54% of credit card users prefer instalments over free shipping and 63% prefer them over a 10% store discount.
As a result, both merchants and customers benefit from Splitit's technology, with consumers better able to manage their cashflow, while increasing their credit score, and retailers able to reduce cart abandonment and increase AOV. Splitit's non-lending payment solution is also complementary with a variety of lending solutions for consumers, ensuring that customers have a plethora of options to combine for a financing plan that suits them best, and increasing the likelihood they'll spend more.
What benefits can retailers gain from this in terms of sales and customer relationships?
When offering multiple payment options at checkout, not only do merchants see better conversions, they see higher AOVs and lower cart abandonment rates. Splitit allows merchants to improve revenue by increasing customers' purchasing power.
Splitit also encourages customers to keep returning to a merchant's site, given the seamless checkout process and the benefits they can incur. For instance, customers can still enjoy their credit card benefits, such as air miles or points, when using Splitit's technology, as well as better manage their money and avoid paying extra monthly bills. Such benefits keep customers satisfied.
What can retailers learn about their customers by adopting more sophisticated online payment solutions?
Retailers learn more about what consumers prefer and what drives sales when implementing payment options. Research shows that customers are more likely to complete their purchases when offered a variety of payment options. Splitit's research found that 40% of credit card users would increase the size of their purchase if one of the payment options offered instalments.
By offering customers a variety of payment solutions, retailers can learn the preferred method that customers wish to use when paying for purchases. Metrics can determine which method customers use most when buying from a retailer.
Debt-conscious millennials are especially affected by offering more sophisticated payment options. Using Splitit's technology, they are better able to manage their cashflow and credit line, while increasing their credit score, rather than racking up additional monthly bills or debt. Retailers also learn the importance of implementing consumer-oriented financing solutions that offer instalments across the globe, no matter where customers are located.
What's next for Splitit?
Splitit will continue to raise awareness about the importance of offering multiple payment options regardless of the vertical, including for fashion, travel, home décor, furniture, jewellery, and electronics, and the mutual benefits for consumers and retailers alike. Splitit's solution is an option that does not destroy credit, charge interest, or force customers into further debt. Such practices only alienate shoppers and cause major losses in profits for merchants.
We are working on a new in-store solution that will introduce a new way of shopping, more details to come. We are also working on a dedicated app that will allow paying via your mobile device at the store.
Splitit aims to continue leading the charge in flexible payment options, both online and in-store, and to help push forward the evolution of payment technology for retailers. Splitit's technology is currently transforming the shopping experience offered by 800 merchants in 25 countries; and we look forward to expanding to even more retailers and countries across the globe.