Marketers Strive to Integrate Search & Social; Matching Online & In-Store Customer Experiences
by Hugh Williams on 21st Jun 2018 in News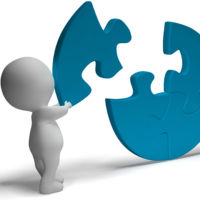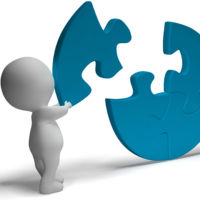 RetailTechNews' weekly roundup brings you up-to-date research findings from around the world. In this week's edition: Marketers Strive to Integrate Search & Social; Matching Online & In-Store Customer Experiences; and Brits Ready for AR.
Marketers Strive to Integrate Search & Social
Integrating search and social is the biggest challenge of 2018 for B2C digital advertisers, according to Marin Software's 'State of Digital Advertising' report. Almost half (48%) of advertisers named it as one of their three biggest challenges in relation to paid social advertising.
Social has taken the lead as the most popular form of digital advertising. Nine out of ten respondents are investing in paid social media in 2018. Marketers now see the need to position social as a key channel in their online customer-acquisition strategy. It comes as no surprise that advertisers allocate more digital marketing budget to paid social (30%) than any other paid media channel, with search coming in second, with 26% of the budget.
Advertisers are also keeping an eye on Amazon. Just less than half (44%) of respondents feel that the increasing dominance of Google and Facebook will impact their business above all other trends or challenges in 2018. With a reported USD$2bn (£1.52bn) in ad revenue in 2017, Amazon is capable of growing into as much an ad platform as it is a commerce platform. When asked how they viewed Amazon and its digital advertising options, 85% of respondents felt the e-commerce giant would impact their business in 2018.
Matching Online & In-Store Customer Experiences
Only 50% of retailers believe they offer the same level of customer experience online as they do in-store, finds a study by iAdvize.
With customer expectations constantly on the rise, this highlights a pressing need for retailers to increase their customer experience offering and focus on a multilayered omnichannel approach to customer experience throughout the entire shopping journey.  
Two-fifths (40%) of online retailers are missing out on sales by not targeting customers' buying intent. However, there are signs of action from retailers. Almost half (49%), for instance, are using, or are about to use, chatbots to help their customer service. This could be crucial, considering 71% believe information and advice is the main driver of customer service.
The report also revealed that just over one fifth (22%) of retailers believe that their customer service levels are distinctive and valued, with half (50%) believing that their customer service is better than that of their competitors.
Brits Ready for AR
Over three-quarters (78%) of Brits are willing to use augmented reality through smartphones for assistance with basic tasks, finds OnBuy.com.
The report shows that the majority of Brits would most like to experience aspects of social media communication enabled by augmented reality effects (face filters, gifs, etc.) from their smartphones (87%).
Wayfinding, which superimposes navigation pathways onto the real world, is the AR experience Brits would be most open to embracing through a pair of smart glasses (38%). Interestingly, 71% of Brits would use smartphones for virtual online shopping tools designed to assist them with visualising items before buying. Only 29% of Brits would do the same with smart glasses.
Likewise, Brits would opt to use smartphones (78%) over smart glasses (22%) when utilising AR to assist them with the fulfilment of basic tasks, such as capturing the dimensions of an item to virtually figure out the best box size to use for shipping it.
More Brits would also choose smartphones (67%) above smart glasses (33%) for visualising 'how to' instructions or techniques for carrying out activities such as DIY (e.g. constructing furniture) and cooking (e.g. recipe tutorials).