Weekly Focus: In APAC, Booming E-Commerce Also Means Exploding Fraud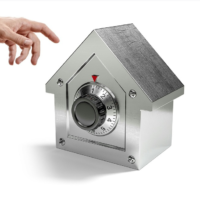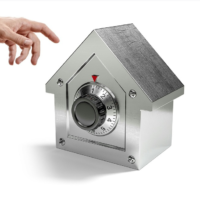 This week, a study reveals that while Asia-Pacific is indeed an online shopping paradise, it also is a haven for fraudsters who have targeted 18% of consumers in the region.
Some 71% had made online purchases and 63% used mobile payments for convenience, according to Experian's Digital Consumer Insights 2018, which was jointly developed with research firm IDC. The study polled consumers across 10 markets in Asia-Pacific, including Singapore, Australia, China, India, and Indonesia.
It found that in mobile-driven emerging markets, respondents were less risk-averse and more driven by the desire for convenience. In comparison, consumers from mature markets showed more concerns for security.
Experian's Asia-Pacific CEO Ben Elliott said: "As more people adopt faster and more effortless ways to shop, bank, and engage with businesses, fraud exposure will increase. This is a concern with 18% of consumers in the region already experiencing fraud."
According to the study, 51% would switch service providers after experiencing fraud.
Elliott noted that in mature markets such as Singapore and Hong Kong, consumers were generally more aware of fraud risks and acted more conservatively. For example, they might refrain from transacting online if they identified potential fraud risks. "This is in contrast to emerging economies like Vietnam, where consumers are less fraud-aware and more convenience-driven", he said.
Across the region, 13% were willing to adopt biometrics as a security measure, with India leading the pack at 21%, followed by Vietnam and China, each at 18%. At 8% each, consumers in Japan and New Zealand were least willing to follow suit, followed by Australia at 9%.
Some 57% in the region, though, already were familiar with the use of biometrics in government or noncommercial applications.
In addition, 43% expressed willingness to share their personal data with businesses for better fraud detection or better customer experience. Some 5%, however, said they knowingly provided inaccurate data to avoid revealing personal data, while 20% made errors in the information they gave.
The study found that data errors were highest in Thailand, Vietnam, Indonesia, and India. Respondents in Japan gave the most accurate data, followed by their peers in Singapore and Hong Kong.
Elliott said: "Intentional nondisclosure of information heightens the challenges businesses already face in combatting fraudsters and ascertaining the identity of genuine customers. We believe that this is fundamentally an issue of trust and companies must do more to communicate the value to consumers about the use of data for fraud protection, and that they can be trusted as custodians of personal data."
Japanese were most likely to submit misinformation over privacy concerns, with 8% confessing to doing so. Not surprisingly, 91% of consumers in China were willing to have their data shared amongst businesses.
JD.com Takes AR 'Beauty Mirror' to Walmart
The Chinese e-commerce giant has expanded its augmented reality (AR) technology to enable customers to virtually try on beauty products via mirrors located at some retail outlets.
JD.com's AR Beauty Mirror will be rolled out in the physical stores of Walmart in China as well as local cosmetics brand, Carslan.
The product was developed based on JD.com's AR Styling Station, which was launched earlier this year to let its mobile app users try on makeup virtually via their device. Currently, more than 60 brands have participated in this feature, with more than 3,000 SKUs (stock keeping units) available on the platform, the e-commerce operator said.
It noted that the deployment of AR and 3D technologies offered multiple interactive experiences to help shoppers identify products as well as create new digital touchpoints for brands to engage consumers.
The AR Beauty Mirror also addressed common concerns of shoppers about hygiene and the availability of test products, it said.
In addition, Chinese alcohol brand Jiangxiaobai had created an AR marketing campaign with JD.com that encouraged the latter's mobile app customers to scan the labels of selected bottles and play games that tested their knowledge of cocktail mixes. They then could win coupons that could be used to redeem online purchases.
JD.com's Chinese rival, Alibaba Group, also offers AR services at its physical Hema stores, allowing customers to virtually try on cosmetics via smart mirrors located in dressing rooms.
Bringing Premium Delivery Service to E-commerce
JD.com this week also has extended its 'white glove' delivery service to include more product categories and the option for customers to pay a fee for the service.
Previously introduced as a free service for eligible items, its JD Luxury Express delivery enabled customers to receive their purchases from men suited up in formal wear and bow ties. These deliverymen also would arrive in cars rather than electric tricycles, which were standard modes of transport for delivery companies in China.
The service, launched last year, was offered free for deliveries of high-ticket luxury items purchased on JD.com as well as its luxury goods site, Toplife.
It now would be available for a range of new products including health, gifts, bags, and sports, and for an additional fee if customers were keen on the service.
Citing an internal customer survey, JD.com said 41.5% wanted the luxury white-glove delivery, especially when they purchased expensive products or gifts, and were willing to pay for the service.
JD Logistics' head of strategy Fu Bing said: "We created JD Luxury Express to replicate the high-end luxury buying experience in e-commerce, but we see now there is demand for such services beyond that market. As Chinese consumers become more discerning and increasingly turn to JD.com for high-quality, authentic products, it's natural that many want the added service to go with it."
JD Luxury Express is available in nine Chinese cities including Shanghai, Chengdu, and Hangzhou.
Taobao Goes for Millennials
Alibaba Group's e-commerce platform Taobao is zooming in on China's millennial consumers and tuning up the "cool" factor of its product range and store fronts.
The online retail site revealed plans to increase the number of "hip, independent storefronts" from the current 100,000 to 500,000, and offer support for merchants to scale their businesses on Taobao.
Alibaba said it hoped these efforts would boost the site's appeal as a top destination for millennial consumers who, it noted, had higher purchasing power and were more willing to spend than previous generations.
Alibaba Group CEO Daniel Zhang said Taobao was undergoing "a major change" and its user base was increasingly younger. "This means the platform needs to become 'younger', as well, to serve the next generation of merchants and buyers", Zhang said. "The key to ensuring Taobao's vibrancy and sustainability is continuing to generate new, cutting-edge ideas and reducing the barriers for innovation."
Citing a recent report by Taobao and CBNData, Alibaba said 480,000 Chinese consumers, on average, bought items such as furniture and apparel from independent designers on a daily basis last year. Furthermore, "original design" popped up as a keyword search more than 170 million times on Taobao in the fourth quarter of 2017.