Weekly Focus: Alibaba & JD.com Attribute Higher Revenue to Offline-Online Push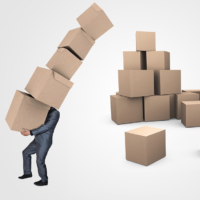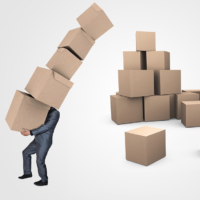 This week, China's two largest online retail operators have posted higher quarterly revenues and attributed the growth to efforts in driving their respective offline-online commerce strategy.
Alibaba said its revenue climbed 61% in the quarter ended 31 March, 2018, hitting ¥61.9bn (£7.18bn), while profits clocked ¥16.8bn (£1.95bn). Its core commerce business grew 62% from the previous year to generate ¥51.3bn (£5.95bn) in revenue.
The Chinese e-commerce giant reported a further increase of 37 million in its mobile monthly active users to 617 million, as of December 2017, across its local retail marketplaces. Annual active users hit 552 million.
Alibaba said its total addressable market grew alongside the expansion of its New Retail ecosystem, which focused on melding offline and online shopping experiences. This was boosted by its acquisition of Chinese online delivery platform Ele.me, investment in home improvement platform Easyhome, and growth of its Hema supermarket network.
For its full fiscal year, Alibaba reported a 58% climb in overall revenue to ¥250.3bn (£29.04bn), with its core commerce business growing 60% to contribute ¥214bn (£24.83bn) in total revenue.
In addition, it clocked ¥4.8tn (£556.85bn) in gross merchandise volume (GMV), up 28% year-on-year. Its Tmall marketplace saw its physical goods GMV grow 45% for the year.
Executive vice chairman Joe Tsai said: "Our New Retail initiatives are substantially growing Alibaba's total addressable market in commerce. In New Retail, we are anticipating changing consumer behaviour and increasing expectations of quality and convenience, whether they shop online or in offline stores.
"Through our proprietary technology and operational implementation, we are enabling our retail partners to meet – and even exceed – these consumer expectations and capture incremental sales and operating efficiency."
The company also gained a larger share of e-commerce spend, Tsai said, attributing the growth to Alibaba's technology and consumer data insights. These helped push the right products, to the right customers, at the right time, he said.
From New Retail to 'boundaryless retail'
Alibaba's main rival JD.com also reported a 33.1% year-on-year increase in its first quarter 2018 revenue to ¥100.1bn (£11.61bn).
Its annual active customers grew 27.6% to 301.8 million in the year ended 31 March, 2018, up from 236.5 million the year before.
JD.com's chairman and CEO Richard Liu said: "Our 'retail as a service' strategy is gaining momentum as brands, partners, and companies in a variety of industries increasingly look to leverage JD's unmatched technological infrastructure to take their businesses to the next level. We will continue to focus on building our technology capabilities to further enhance our customer experience and deepen the strength of our infrastructure."
CFO Sidney Huang added that the company was making "rapid progress in boundaryless retail innovations" as well as beefing up its nationwide fulfilment network.
Last month, JD.com unveiled partnerships with two Chinese retail brands to drive "boundaryless retail solutions" and provide customers with an omnichannel shopping experience. Under this agreement, JD.com would help digitise the retailers' physical stores in China, including the integration of online and offline sales channels, as well as tapping its big data and artificial intelligence technologies.
Under its retail-as-a-service offering, JD.com last month also inked a deal to help Swiss watchmaker Audemars Piguet roll out its first online popup boutique in China on WeChat's 'Mini-Program' platform. Mini Programs were touted as 'sub-applications' within the messaging platform and offered additional features, such as e-commerce functions, task management, and coupons.
Under the agreement, JD.com would offer technical support, marketing services, and high-end logistics services, amongst others.
Tapping medical big data to improve healthcare
JD.com this week also inked a partnership with pharmaceutical giant GSK in China to explore the use of medical information and big data to potentially develop new solutions for chronic disease management and improve overall wellbeing.
GSK China's chairman Thomas Willemsen said "internet-based healthcare" was a key component in the country's national health strategy. Its collaboration with JD.com would enable both companies to develop 'Internet + Healthcare' solutions against the Chinese government's 'China 2030' goal to improve healthcare service quality and accessibility for the local population.
JD.com's president of home and living Xin Lijun said: "We are leveraging our expertise at organising and harnessing the flow of products and data to improve people's lives. Working with GSK, we can find better, clearer, faster, and more transparent ways to get medicines and medical and health information to people when they need it."
Safeguarding brand IPR online marketplaces
The Alibaba Anti-Counterfeiting Alliance (AACA) says it has more than tripled its membership base to 105 brands since its launch in January 2017. Current members include Bose, Honda, Samsung, Mars, and Hasbro.
Alibaba's senior vice president Michael Yao said: "We take a partnership approach to protecting intellectual property (IP). Brands share IPR (IP rights) and other related insights about their products, enabling us to leverage our proprietary, cutting-edge technology, and algorithms to root out and deter bad actors."
AACA was established as a platform on which Alibaba could work with brands to use anti-counterfeiting technology to protect IP across its online platforms. The group's members collaborated in several areas, including product test-buy programme, litigation tactics, and offline investigations and enforcement actions.
Alibaba added that it also had been working alongside brands and the authorities to stem fakes by identifying where these were manufactured, sold, and delivered.
Its vice president and head of global IP enforcement Matthew Bassiur said: "The AACA enhances, amongst other things, our collective ability to identify and attack the sources of such illicit activity, as well as hold infringers both criminally and civilly liable for their actions."