Walmart Eyes India E-Commerce Potential with Flipkart Acquisition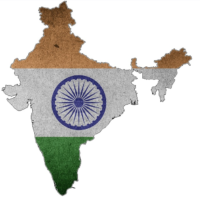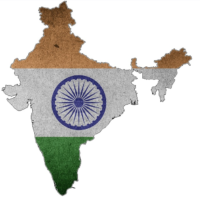 U.S. supermarket chain Walmart is making a major play for India's e-commerce market, dishing up USD$16bn (£11.82bm) for a 77% stake in local player Flipkart.
The move put an end to weeks of market speculation, and was announced after SoftBank CEO, Masayoshi Son, apparently leaked the news during his company's earnings briefing in Tokyo. In an apparent attempt to showcase the soundness of SoftBank's investments, which had included Flipkart, Son told reporters that Walmart had indeed acquired the Indian company.
In a statement released later that day confirming the deal, Walmart said its acquisition bid was subject to approval from Indian authorities. The U.S. company added that the remaining 23% shares would be held by Flipkart's existing shareholders, which included the latter's CEO and co-founder Binny Bansal, Tencent Holdings, Tiger Global Management, and Microsoft.
Walmart CEO and president, Doug McMillon, said in the statement: "India is one of the most attractive retail markets in the world, given its size and growth rate, and our investment is an opportunity to partner with the company that is leading transformation of e-commerce in the market.
"As a company, we are transforming globally to meet and exceed the needs of customers and we look forward to working with Flipkart to grow in this critical market. Our investment will benefit India by providing quality, affordable goods for customers, while creating new skilled jobs and fresh opportunities for small suppliers, farmers, and women entrepreneurs."
According to Walmart, the acquisition would enable Flipkart to tap its omnichannel retail experience, as well as grocery and merchandise supply-chain knowledge. Flipkart, too, would provide local knowledge and customer insights to strengthen Walmart's play in the Indian market.
The U.S. retail chain added that the two companies would remain separate brands and maintain their respective operating structures in India. Walmart's local business runs 21 Best Price cash-and-carry stores and a fulfilment centre that supports 19 cities across nine Indian states. Walmart India's current president and CEO, Krish Iyer, would remain in his role.
The U.S. company said its investment would include USD$2bn (£1.48bn) in new equity funding, which Flipkart could tap to accelerate its growth in the future. Both companies were also in discussions with potential new investors and these, if successfully recruited, could lower Walmart's shares in the company, though it would retain clear majority ownership.
Launched in 2007, Flipkart's two co-founders, Sachin Bansal and Binny Bansal, previously worked for Amazon and both studied computer science engineering at the Indian Institute of Technology in Delhi. While they share the same last name, both founders are not related.
Today, Flipkart peddles some 80 million products across 80 categories, and has 100 million registered users, as well as 100,000 sellers on its marketplace. It ships eight million orders per month and operates 21 warehouses.
The Indian company operates a supply-chain business, eKart, which supports more than 800 cities and mobilises 500,000 deliveries a day. For its fiscal year, ended 31 March, Flipkart generated USD$7.5bn (£5.54bn) in gross merchandise volume and net sales of USD$4.6bn (£3.4bn). Both of these numbers had increased more than 50% year-on-year.
India's untapped e-commerce potential worth £53.92bn
India's online retail market, however, remains largely untapped.
According to data from market analyst Forrester, the Indian online retail market generated USD$20bn (£14.77bn) last year and accounted for just 2.4% of the country's overall retail industry. By 2022, the local online retail market was expected to hit USD$73bn (£53.92bn).
In a note released before the Walmart-Flipkart deal was confirmed, Forrester's senior forecast analyst, Satish Meena, said the acquisition would make "the best investment option" for the U.S. supermarket chain and boost Flipkart's competitive edge.
He noted that Walmart had attempted to enter the Indian retail market for over 15 years, but faced difficulties due to Indian regulations concerning foreign direct investment.
The deal would also give Flipkart access to Walmart's expertise in running offline stores, as well as its sellers and manufacturers, Meena said. In addition, the Indian e-commerce operator could tap the latter's supply chain and know-how to penetrate the grocery market.
The Forrester analyst explained: "To remain the number-one player in India – Amazon coming a close second in just four years in India – [Flipkart is] looking to expand beyond smartphones and fashion. Amazon has been selling groceries in India for the past year, while Flipkart has not rolled out this category.
"With Amazon closing the gap in categories other than fashion, Flipkart needs Walmart to remain competitive in the long term", he said.
"The upside is big for both Amazon and Flipkart in the next two decades. No other market, except China and the U.S., can compete in terms of total retail opportunity."
Amazon's founder Jeff Bezos, too, had acknowledged the significant growth potential of India's e-commerce market. He told shareholders in April that Amazon India was the fastest-growing marketplace in the country and had added more Prime members in its first year than any other market had in the company's history.
Bezos said Amazon Prime in India featured more than 40 million local products from third-party sellers and Prime Video was investing in original video content "in a big way" for the local audience. Amazon has previously pledged to pump in USD$5bn (£3.69bn) to grow its presence in India.
Meena said: "To reach the next 100 million buyers, both Amazon and Flipkart will have to invest billions of dollars in warehousing, last-mile delivery, and ensure they provide quality products at low prices. This is a time-consuming process and both these companies need patient capital to capture the online retail opportunity.
"For customers, the entry of Walmart is good news, as they will get the best deal through competition between these companies", said the Forrester analyst.
"We should also expect investment from Amazon in an offline grocery player in India once this deal between Flipkart and Walmart is finalised."