Urban Outfitters Marketplace; Metro & Getnow Co-operate
by Sonja Kroll on 31st May 2018 in News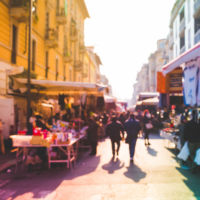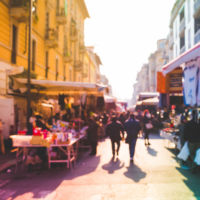 RetailTechNews rounds up some of the biggest stories in the European retail technology space. In this week's edition: Urban Outfitters Launches Marketplace for Third-Party Sellers; Metro Extends Co-operation with Getnow; and Rakuten Backs UK Payment Provider Azimo.
Urban Outfitters Launches Marketplace for Third-Party Sellers
Surprising announcement from Richard Hayne, CEO, Urban Outfitters: During the company's Q1 2019 earnings call, the CEO referred to a recently launched online marketplace that is open to third-party sellers. The marketplace is apparently already live for testing – but details of the new platform remain sketchy.
"This exciting new feature enables a curated assortment of third-party sellers to list and sell merchandise on our brand websites", Haynes said during the call. "After a thorough test period, each brand plans to expand its marketplace to include complementary brands, products, and services with a goal of expanding the online assortment offered to the customer and increasing site traffic."
A marketplace offering could enhance Urban Outfitters current digital activities, which have experienced double-digit sales increases in the latest quarter alone, and which would appeal to consumers. It remains to be seen whether Urban Outfitters will choose to limit Marketplace selling to brands, or whether smaller businesses will be allowed to ply their wares, as well.
Metro Extends Co-operation with Getnow
Wholesale giant Metro has been working with online supermarket Getnow since 2016. The two companies have now agreed on an extension of their co-operation until 2023, aimed at pushing further roll-out of Getnow in Germany.
For Metro, Getnow is essentially a new distribution channel, making it unnecessary for Metro to invest in delivery to customers themselves. And vice versa, Getnow does not have to operate costly warehouses for the storing of goods: Getnow delivers thousands of items from the Metro product range, including access to the respective local Metro warehouse. The orders are delivered by logistics provider DHL.
Dominik Reinartz, managing director, Getnow, comments: "This long-term contract enables us to accelerate our expansion in Germany and to offer our services in many regions. At the core of our business model is a combination of being asset-light and the greatest possible customer service. We do not need our own warehouse or distribution centre or own courier fleet. The Getnow service approach allows buyers to respond to the personal needs of their customers via the Metro wholesale market."
Metro grants Getnow exclusive rights to open branches all over Germany at the locations of the Metro wholesale markets. The online supermarket is planning to work from around 24 Metro locations in order to develop their services for the surrounding regions.
Rakuten Backs UK Payment Provider Azimo
British fintech start-up Azimo has scored an investment to the tune of USD$20m (£15.01m) from Japanese e-commerce giant Rakuten. Led by Rakuten, the Series C investment round also includes e.ventures, Frog Capital, GR Capital Partners, Greycroft Partners, MCI, Quona Capital, and Silicon Valley Bank.
"This financing will be used to make our service even better and to sustain the rapid growth in our customer base. We're keeping our focus primarily on Europe – the largest, most diverse and chronically underserved money transfer market in the world", says Michael Kent, CEO, Azimo.
Azimo's global platform enables payments in more than 80 currencies and more than 190 territories, serving 5+ billion potential customers. Payout can be requested in cash, via bank deposits, or in mobile wallets.