Keeping on Top of Emerging Payment Solutions – Q&A with Klarna
by Hugh Williams on 22nd May 2018 in News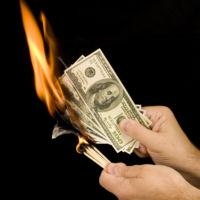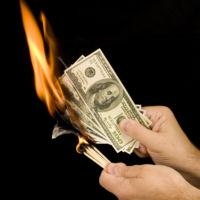 Even if cashless societies seem a little way off in the UK, we are still a country in the midst of a payments revolution. In this Q&A with RetailTechNews, Luke Griffiths (pictured below), general manager, Klarna UK, highlights what retailers need to be doing to prepare for these customer-led changes.
RetailTechNews: How does Klarna differ from other payment solutions providers?
Luke Griffiths: Klarna's approach to online commerce is very different from that of traditional providers. Our overarching philosophy is to give consumers the freedom and flexibility to decide how and when they want to pay. At Klarna, we offer three payment options that cover all consumer needs for seamless shopping: 'Pay now', 'Pay later', and 'Slice it'.
Pay now enables straightforward and immediate online payment purchases. This option allows customers to pay for their purchases in full via Klarna's speedy online checkout and payment service using a card. Many of our merchants choose the Klarna checkout as it is proven to reduce abandoned baskets and provide a better user experience for shoppers.  
Our second payment option, Pay later, allows shoppers to 'try before they buy'. Customers have either 14 or 30 days to pay for their goods (depending on the merchant) after their items have been delivered, with no interest or fees – or they can return the items if they're not what they expected. The merchant, however, is paid immediately. Pay later is a real differentiator for retailers: those that offer the payment method have seen a 20% increase in purchase frequency and 15% increase in basket value.
Finally, Klarna's Slice it allows customers to spread the cost of their purchases into equal monthly payments, giving them flexibility and improved purchasing power right when they need it – at the point of sale.
What insights can retailers gain from adopting cutting-edge payment solutions?
Klarna is about more than maximising conversions and boosting repeat purchases.
Our experience working with payments has given us invaluable insights into the rest of the customer journey, from browsing to purchasing. To help our clients, our merchant portal includes features that allow them to gain insight into the purchasing habits of their customers. Once they have gathered this data, retailers can then use it to personalise, and improve, the customer experience e.g. by suggesting easier ways to pay (such as one-click payments or automatic repeat purchases).
How are emerging payment solutions changing the face of retail?
The retail industry is in the midst of a consumer-led revolution. Over the past decade, the way that people shop has changed dramatically, with advances in technology and the evolution of online and mobile meaning that customers now want to shop at any time and from any place. As a result, the checkout process is now essential to a positive customer experience. Additionally, shoppers have come to expect a personalised and tailored experience when purchasing online. This includes having multiple payment options to choose from. To keep up, the in-store experience needs to change to meet evolving shopper preferences.
Shoppers continue to dictate the direction retail is headed in, both in-store and online, and the way that they pay for goods is one of the most fundamental elements of this shift. With contactless and mobile payments growing in popularity, we're seeing a huge rise in the number of merchants reviewing and refining their payments processes – making shopping easier and quicker than it's ever been.
Are retailers ready for 'cashless societies'? How can they prepare?
Consumers are increasingly turning their backs on cash – with almost two-thirds of all transactions in 2016 having been made by card (nearly double the proportion of a decade ago). Looking forward, total card payment volumes are expected to rise to a massive 21.9 billion payments in 2026 – up from 14.3 billion payments in 2016, according to the UK Cards Association's 2017 UK Card Payments Report.
With this in mind, it's essential for retailers to reconsider how their businesses operate in order to meet shifting shopper preferences when it comes to making payments.
Payments should not be the reason shoppers are dropping out of the purchase process. Retailers looking to stay relevant in today's competitive, and increasingly cashless, market need to focus on improving both their in-store and online experiences by investing in payment technology aimed at facilitating greater choice over how, and when, their customers pay for goods.
What is the future for payment solutions?
In the coming years, consumer demand for more flexibility and less friction when shopping will continue to grow, while tolerance for outdated systems will plummet. We'll see fintechs and the retail industry continuing to work closely to boost customer experience; and we can expect a spike in the number of merchants incorporating convenient and flexible financing options into their offering.
Ultimately, the future of payments lies in ensuring that the online checkout solutions that consumers are using are as simple, secure, and seamless as possible.