Can AI Crack the Perfectly Personalised Customer Journey?
by Sonja Kroll on 16th Apr 2018 in News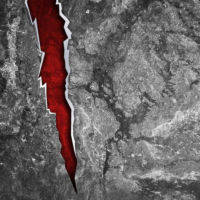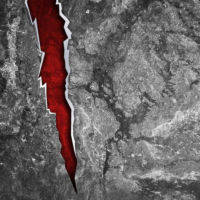 In marketing, the use of personalisation is gathering a lot of momentum in helping brands deliver a better experience and understand customer needs. Personalisation, of course, relies heavily on data – but when it's done correctly, the benefit of delivering personalised, relevant offers and communications to customers is invaluable. Artificial Intelligence is an invaluable tool to deliver personalisation at scale, argues Tomas Salfischberger (pictured below), CEO and co-founder, Relay42, in this piece for RetailTechNews.
The world of marketing has always been partial to championing certain buzzwords and labelling emerging topics as 'the next big thing'. It only seems like yesterday when the industry was generating huge amounts of debate and discussion around 'big data'; and, to a certain degree, we have since seen its potential has been realised – large swathes of businesses are now making use of more customer data, and using it more effectively, to improve their wider marketing efforts.
Now, as the dust settles after the big data boom, we are seeing a new buzzword take its place: artificial intelligence (AI). Based around sophisticated algorithms and machine-learning methods, AI technology is already a part of our everyday lives – it powers everything from the voice assistants in our smartphones to Facebook's facial recognition feature – and this is now expanding fairly rapidly into the marketing sector.
Specifically, AI has been touted as the ideal solution for marketers looking to further improve the orchestration of their customer journeys, making it much easier to send the right messages, to the right people, at the right times. This is enabled through algorithms that can understand the actions and behaviours of consumers on an individual basis, ideally using industry models. But others are questioning whether the technology really is the panacea for all customer journey marketing woes, or if it is in fact limited in its abilities.
The relationship between AI & data
Businesses are constantly generating and receiving huge amounts of customer data every day, which translates into a lot of useful information that they could be using to increase the effectiveness of their marketing. However, humans are naturally very inefficient at processing large amounts of data, even when working together as a team.
Because of the number of factors and variables at play, AI is able to perform a much better job at converting all of this data into actionable customer insights. In fact, machine learning algorithms work better with more data: the more information a company holds, the more complex techniques (i.e. deep learning) they can use to influence their customer journeys, which results in better outcomes. The algorithms can also be used to pick up on complex trends and patterns that might have otherwise gone unnoticed by the human eye, yet could be an extremely useful insight from an engagement perspective.
However, using AI technology to successfully put this new data-driven customer journey approach in place is not always quite so simple.
AI and machine learning relies heavily on using structured and standardised data. Marketers cannot simply plug raw data into an AI-generated algorithm – they need to consider both how the data should be structured, and how the algorithm can be made fast enough to predict things on a large scale in real time. Lots of people expect algorithms to automatically do all the hard work; but there are lots of nuances that require human input if AI technology is to really prove its worth.
Bringing disparate data together
The key to driving success through AI-enabled customer journeys lies in being able to unify all relevant data in one centralised platform.
This is why many marketers opt for a data-management solution – be it a data-management platform (DMP), a customer data platform (CDP), or a combination of both – to strategically bring together and activate the valuable first-party data from owned applications, backend systems, and devices. This first-party data delivers a reliable baseline of quality, and the ability to apply it with industry-specific context builds a strong foundation to then be enriched and extended with second- and third-party data from the likes of Google, Amazon, Facebook, and beyond.
This forms the first step in an organisation's bid to bring disparate data sources together in a way that best suits a brand's customers, and benefits business performance. However, in order to ensure that customer journeys are truly personalised, businesses need to unify their data in a proper, effective manner.
This is perhaps more important than ever before as the number of customer touchpoints increases, driven largely by the emergence of the Internet of Things (IoT). In a relatively short space of time we have seen 'smart speakers', such as the Amazon Echo and Google Home, become a permanent fixture within many people's homes, which is a solid indicator that consumers are ready and prepared for an IoT takeover. Indeed, more than two-thirds of consumers are expected to purchase IoT devices for their home by 2019. So, it is imperative that marketers are able to connect to all of these touchpoints in real time in order to ensure that they can engage with customers seamlessly across all touchpoints on their journey.
Being able to succeed in today's marketing landscape relies upon being able to achieve intelligent journey orchestration. Brands need to be able to deliver the right message, to the right individual, at exactly the right time, using high-quality customer data.
AI technology is an incredibly valuable tool for any and all marketers looking to achieve true 1:1 personalisation at scale. By making sense of huge amounts of data, and converting this into actionable insights, businesses can dig even deeper into the specific behaviours and interests of their customers, which in turn allows them to start crafting hyper-specific messages that resonate. It's a significant step forward in being able to craft the perfectly personalised customer journey.