Weekly Focus: Shopee Aims to Ease Cross-Border Barriers with China Marketplace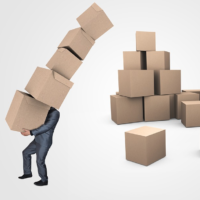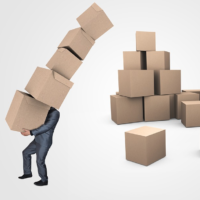 This week, we turn the spotlight on Singapore-based retail platform Shopee, which is looking to ease cross-border pain-points with its new China marketplace.
Owned by online gaming and commerce company Sea, formerly known as Garena, Shopee launched its new marketplace, offering a dedicated entry point on its homepage for users to access products from China.
The e-commerce site currently runs local sites in seven Asian markets, including Malaysia, Thailand, Taiwan, Indonesia, Vietnam, and the Philippines. Its new China Marketplace is touted as a platform to ease cross-border barriers often cited by online shoppers in Singapore.
Citing findings from a survey the company conducted, Shopee's chief commercial officer and Singapore country head Zhou Junjie said 57% of respondents pointed to high shipping fees as a pain-point of cross-border shopping. Another 39% highlighted language barriers, while 37% were put off by poor user interface.
With more than 60% of local online shoppers buying products from China at least once a month, and almost 90% now purchasing more from the Chinese market than they did five years ago, the e-commerce operator hoped to help ease the process with its new offering.
Zjou said: "We believe Shopee's China Marketplace is the perfect solution. In addition to the exciting variety and competitive prices, shoppers will also enjoy free shipping and no agent fees for all purchases and easy access to millions of translated listings [via the same] Shopee interface."
Its new marketplace offers more than one million listings from China across various categories, including women's and children's fashion, as well as home and living. It also showcases products from major Chinese sellers and lifestyle brands such as Banfang Home and XiaoZhaiNv, according to Shopee.
Startup Wants to Help Singapore's Brick-and-Mortar Retail Market
Elsewhere in Singapore, a new startup is offering a free marketing platform touted to help local brick-and-mortar retailers lure customers to their stores.
Called WhereIsWhere, the startup said its mobile app was designed to push information on where consumers could eat and shop based on where they were and when they searched on the app.
Its founder and CEO Terence Mak said: "Retailers today face real challenges and frustrations, from high rental prices to the constant fear of losing market share to e-commerce. Brick-and-mortar businesses never really had a platform for differentiating offerings and driving in-store traffic.
"WhereIsWhere aims to level the retail industry playing field through effective and affordable targeting that enables consumers to better learn about great deals and happenings around them", Mak said.
According to the startup, retailers can register their listings and activities for free on WhereIsWhere, which features an interactive map on which businesses can highlight their location and drive nearby foot traffic to their stores.
For a monthly fee of S$100 (£54.55) per outlet, retailers also can design and run campaigns across multiple outlet locations and push unlimited marketing messages on the startup's self-service dashboard.
The Singapore startup said it had snagged a couple of customers including Wisteria Mall, which was slated to open in the third quarter, and food and beverage chain Old Chang Kee, which operated 80 outlets across the island.
WhereIsWhere said it was working to drive foot traffic for the upcoming shopping mall and its 100 tenants. Wisteria Mall Management's director Andrew Tan added: "As a community mall with limited advertising budget, Wisteria Mall – along with its tenants – will be happy to adopt this innovative, cost-effective medium to reach out to our target audience within the primary catchment area."
Old Chang Kee also would be tapping the potential of mobile to drive shoppers' traffic and sales conversion at its outlets, said its managing director William Lim.
Michael Leong, who serves as an industry advisor for WhereIsWhere, added: "As consumers shift to online and mobile, brick-and-mortar players should leverage new solutions to deliver exceptional experiences for discerning consumers. Think of a mobile map app, but for shopping deals, businesses, and activities nearby consumers want. That's how WhereIsWhere aims to revolutionise the Singapore retail scene and consumer shopping behaviour."
 Another two of Singapore's online consumer platforms are partnering to offer personal finance services as classified listings.
Singapore C2C Marketplace Adds Personal Finance Services
Consumer-to-consumer (C2C) marketplace and classifieds app Carousell inked an agreement with MoneySmart to list the latter's recommended financial products and services on its platform.
Parked under a new Finance category, these MoneySmart listings would kick off with credit cards and feature information on which offering best fit the user's spending needs. Consumers also would be able to apply for these products directly within the Carousell app. The category would include, at a later date, personal loans, travel insurance, and property loans.
MoneySmart CEO Vinod Nair said the collaboration aimed to help users "make sense of complex personal finance information" on the C2C platform.
Carousell's co-founder and CEO Quek Siu Rui added: "We want to be a marketplace where Singaporeans can find everything they need on our app, from cars, property, jobs, and services to trusted financial products. With MoneySmart's domain expertise, and knowledge in personal finance management, we hope to share the best products from banks and financial institutions with our community."